If your laptop is your primary computer, and you've been using it as the only screen to get work done at home, you may be doing it wrong.
I learned this the hard way myself, having worked from home my whole career. For many years, I never bothered to get a monitor for my laptop because I already had a desktop computer on the same desk. I thought I had it made, only to prove to be far less comfortable in the long run.
The COVID-19 pandemic forcefully migrated a massive part of the workforce to the home. That sudden shift left many unprepared, with no real home office desk or setup that worked, leaving out the benefits for posture and productivity that can go with them.
It also hit me after seeing Apple announce its newest MacBook Pro, MacBook Air and Mac Mini. Variants of these devices will use Apple's own M1 processor, which basically speaks a different technical language from the Intel-based Macs that have been circulating since 2006. The problem, particularly with the M1 MacBook laptops, is that they can only handle one external monitor. And they're not the only laptops running into that problem.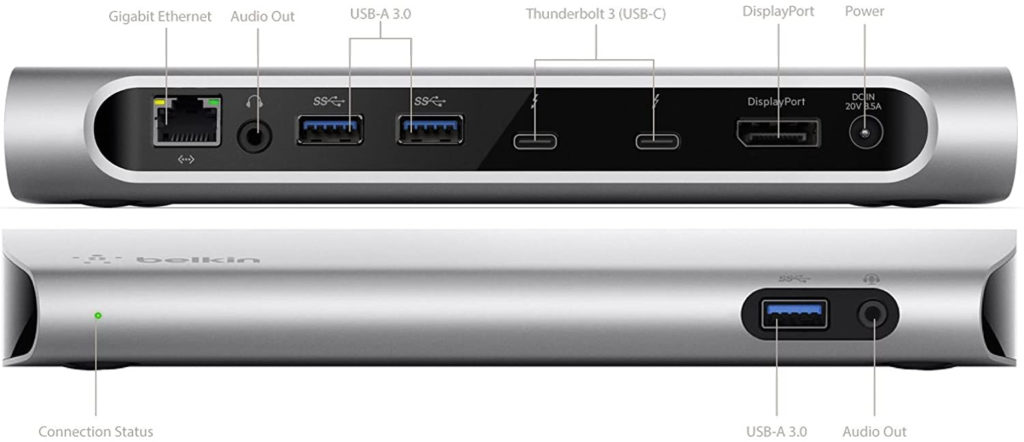 Hubs and docks to the rescue
When a laptop can't do it itself, you need additional hardware to do the heavy lifting. That's where hubs and docks come in. One of the workarounds that Apple neglected to mention (not surprisingly) was that third-party hubs or docks have the connections and capacity to handle at least two monitors.
Think of it like this: you connect two monitors, plus all your other peripherals, into the hub and then the hub itself into your laptop. What you end up with is a scenario whereby the laptop is only getting battery power and sending video outputs to the other monitors.
You then have the option of either extending your laptop's screen to those monitors, as if they were just add-ons, or mirroring your laptop screen to one, and extending to the other. It's worth doing it even with just one monitor where you're mirroring the laptop.
While not exclusively an Apple drawback, thinner Windows PC and Mac laptops often lack ports as a consequence of shedding all that girth. Hubs and docks, on the other hand, are loaded, depending on what you go with. Those that need their own power source and are bigger in size can come with an array of connections. Multiple DisplayPort, HDMI or USB ports, memory card slots, Ethernet, and more could be available.
Other hubs are smaller for easier transport, where you might only need it for one screen, rather than two. Or you may have a desktop computer on the same desk, and move between it and your laptop. A Logitech MX keyboard and mouse is a great example of how to pull that off.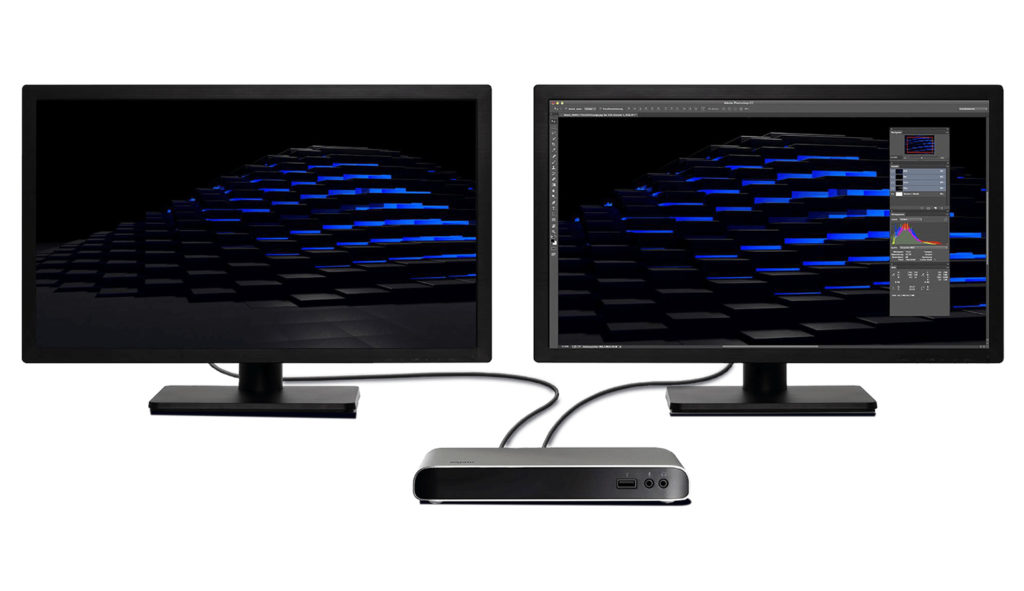 Paying the price
There's no question that when you combine the costs of a monitor (or two), a hub, keyboard and mouse, it turns into a hefty investment. That's even more of a hit when you're also looking at these things while buying a laptop.
But then you have to square that with the potential costs related to fixing musculoskeletal issues that can creep up from bad posture. Larger monitors are easier on the eyes, and a well-placed keyboard and mouse can do wonders for one's back and shoulders. Even Health Canada weighs in on the subject. I personally have a right shoulder issue from bad posture in using the trackpad on a laptop at my desk. It's one of those things that catches up eventually.
If your home office is more of a temporary arrangement, transforming your home office may seem like overkill. I get that. It's just that you may need to utilize more than you think going forward. I analogize it to how you might feel when you first gaze at a bigger TV in your living room.
The bottom line on monitors
One of the inherent advantages of using a dock or hub is that you usually only need to plug in one cable to the laptop. Rather than have wires going every which way, you get to keep your desk clean and less cluttered. Prioritize those that have USB-C ports, since that will be an industry standard for the foreseeable future.
If you have one that's aged a little, you may be able to get by if you have USB-C adapters, or HDMI-to-DVI, in case that's the connection you need for a monitor. There are also DisplayPort-USB-C, as well as Thunderbolt-USB-C, adapters and cables that work well, so a slightly older hub from a few years ago isn't obsolete just yet. Look for adapters and cables not made by Apple to save a few bucks.
I won't get into standing desks here, but suffice it to say, some mechanical ones can handle the kind of setups described above. It doesn't matter if you're working in a creative field or not. Screen real estate makes work easier to see and do.