Making sense of technology since 2000
GetConnected has been a trusted source of Canadian technology journalism on TV and radio for nearly 20 years. From gadget reviews and tech tips to exclusive product launches and expert interviews, we've been there to tell the story. In 2019, it's time for change.
Our team is especially proud to bring you a fresh perspective on the way we think about technology and the human stories behind it. Join Mike Agerbo, resident hosts, and leading tech experts to learn, marvel, explore, and simplify your daily life through technology.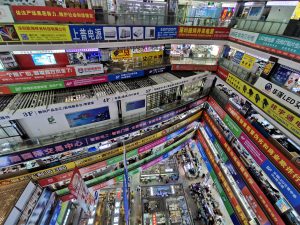 One of the highlights of visiting Shenzhen is Huaqiangbei. It's the world's largest electronics marketplace. The entire district is dedicated to building after building of small stalls with vendors offering everything from basic components to finished products at wholesale prices - or less as you will almost always want to negotiate the final price.