Everyone knows YouTube as arguably the most consumed video platform around the world, but it's also a robust music streaming service when you subscribe to YouTube Music Premium.
It runs on a "freemium" model that lets you listen to music on a free ad-supported tier, with a paid Premium subscription removing all restrictions and letting you otherwise listen unfettered. It has grown in importance for Google, and will be the company's only music streaming option going forward.
Transition from Google Play Music
I should start from this point because YouTube Music is essentially absorbing Google Play Music. The YouTube Blog explains this in greater detail, but here is what it comes down to. The plan is to complete the process by December 31, 2020, meaning that Google Play Music users will have the chance to migrate their libraries over to YouTube Music until then. It also means that access to Play Music will decrease until the proverbial lights turn off completely at that time.
For those reasons, Google is urging users to go ahead with the transfer sooner than later. To spur them on, the company is already cutting off music purchases and pre-orders from Play Music through the app's Music Manager.
To simplify things, there is a "Transfer from Google Play Music" option under Settings in the YouTube Music app. It will prompt you to link to your Google account associated with Play Music, and then let you move everything over. Playlists, favourites and personalized preferences should come over without issue.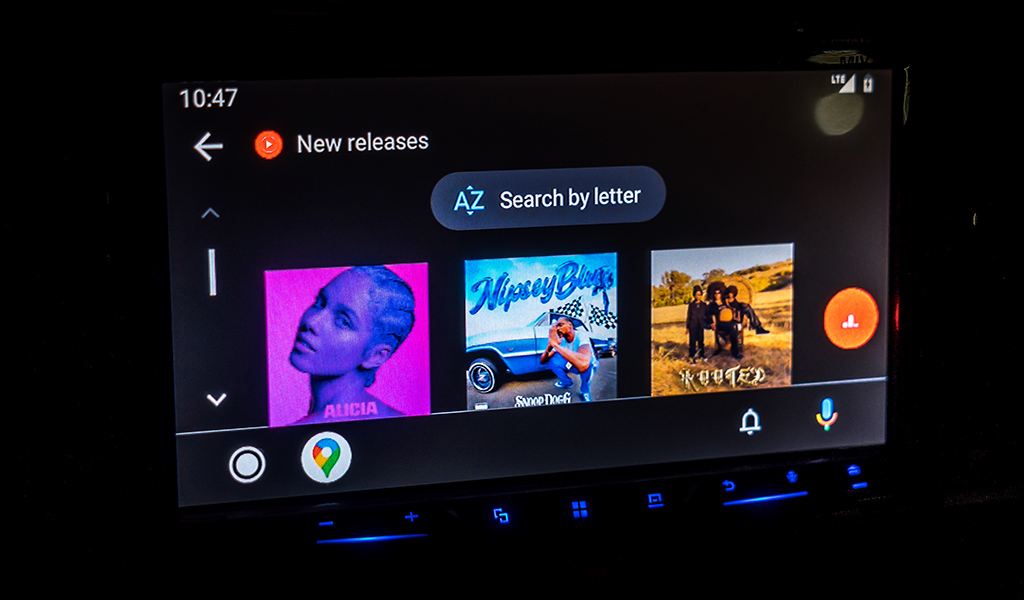 Devices YouTube Music works with
You may get confused if you think the regular YouTube app is the same as the Music one. It's not. They are two separate apps, so you would need to download the YouTube Music app on its own and sign in with your Google account. If you already did this to enable the Google Play Music transfer, then you're already a step ahead. However, there is an important connection between the two apps that I'll cover further down.
On mobile devices, both iOS and Android support are a given, as is browser access on a Windows PC or Mac. You can use a Chromecast to cast music over to a TV or compatible speaker. AirPlay also works the same way from an iOS device or Mac. The app also works in the car when running Apple CarPlay or Android Auto. Sonos has direct integration through its app for playback on its speakers.
What you get for free
YouTube Music's free tier is pretty open in that you can access artists, albums and create playlists, except there are two key snags. You would have to deal with ads, and more inconveniently, the app would have to stay on the whole time. Switch to another app or have the screen go to sleep, and it all falls silent.
This won't happen on a browser. Switch to a different tab or another app and the music keeps playing. The ads are still there, though. And like the free tier on the app, you can't download anything for offline playback.
It's not clear as to what limit the free tier sets bitrate quality, but it's likely no more than 128kbps. It could be lower, too, I'm not sure. The Settings aren't as intricate as they are for paid subscribers, where there is more room for customization.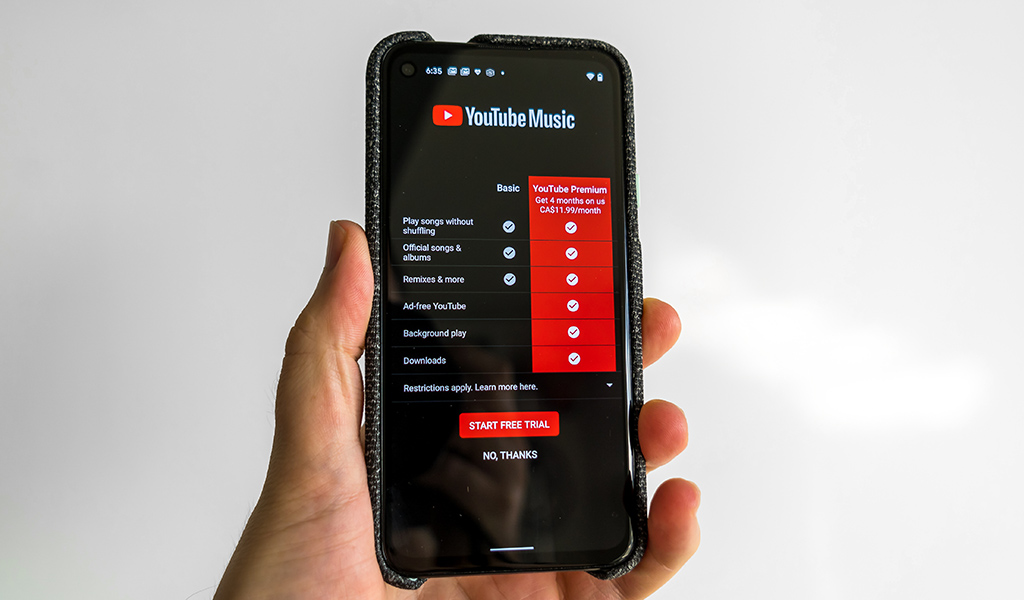 What you get with Premium
Premium lifts all those roadblocks. Stream all you want without ever hearing an ad. Moreover, music will play in the background, no matter what other apps you're using — or if the phone screen is asleep. You can download songs and videos for offline listening, and even set whether you want to get them only via Wi-Fi to ration your cellular data.
Set the audio quality at one level on mobile data, and another over Wi-Fi, which is another way to ration data further. Normal is 128kbps quality, while 256kbps is High. Low is a paltry 48kbps, which also takes up far less data. While I'm not entirely clear on this, but that High level may be the equivalent of the 320kbps stream in Google Play Music, only in a more efficient stream to use less data.
That's not as good as competing music streaming services. Tidal and Deezer have high-resolution options for audiophiles, but even the standard settings on others, like Spotify, are generally higher, including on the free tiers.
This is also where pros and cons set in. YouTube Music has a major advantage in its ability to include songs posted on YouTube. Remixes, live performances and music videos especially stand out, and you can add them to any created playlist, making for an eclectic mix. That you can download them for offline playback is also cool, be it audio or video. It's simply not an option on other services (except for SoundCloud), unless the remixes and live tracks are already officially released and available there.
On the flip side, this is only about music, so there are no podcasts, comedy or other spoken word content at all. If you want that, you will have to look elsewhere. Then there's the app's interface, which just isn't as polished as other platforms.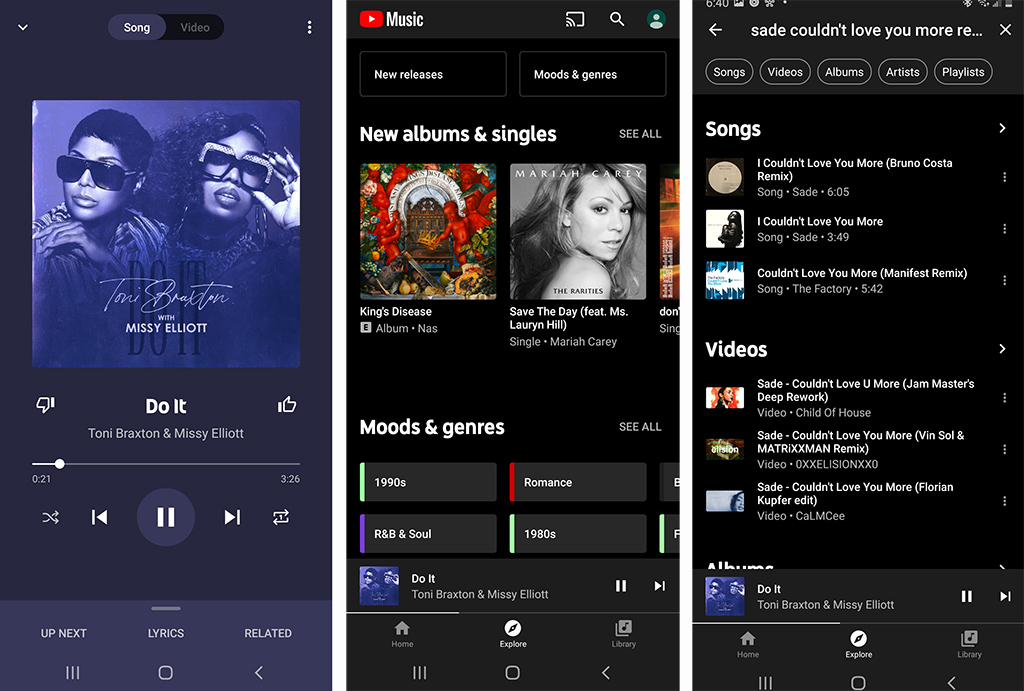 The different Premium subscriptions
There are three different Music Premium subscription options to choose from. There is a 30-day trial before you commit to anything. Subscribe to the standard single-user package for $9.99/month. Or you can choose a Family Plan that costs $14.99/month and allows up to five additional members in the household to share the service.
The Student Plan is $4.99/month, though you do have to prove you're attending a school to be eligible. The plan is good for four consecutive years — provided you're actually a student over that time.
There is some confusion to clear up here, though. Google needlessly mixes up the nomenclature and details of YouTube Music Premium with YouTube Premium. They are not the same thing, yet they kind of are in the grander scheme.
Let me explain. YouTube Premium basically covers the whole platform, including non-music videos, as well as access to YouTube Originals, like Cobra Kai, Lockdown and Wayne. That means watching videos ad-free and downloading them for offline viewing. It also gives you the same full access to Music Premium.
To get all that, you would be paying more per month on top of the music subscription. So, that's $11.99/month for individual, $17.99 for Family Plan, and $6.99 for Student Plan.
YouTube Music Premium and voice assistants
Given this is a Google product, integration with Google Assistant is pretty consistent, though it's likely to improve and settle in once the Play Music merger is complete. It works on the free and paid tiers, except that you can't be too specific about an artist, song or album unless you're paying. You also can't get around the ads when they pop up, or repeat or replay a song without a membership. And you're limited to six song skips per hour.
If you make YouTube Music your default music service on the Google Home app, you won't need to add the qualifier, "…on YouTube Music," when requesting something to play. Otherwise, you will, if you have a different service as the default.
Any smart TV, smart speaker or device using Android TV (see Nvidia Shield) will let you play music by voice. That also works in the car when running Android Auto.
How much data YouTube Music Premium uses
It gets interesting here because you have video involved to some degree. Google hasn't posted exact figures on how much data YouTube Music takes up, probably because it is a mix of audio and video. I can't be sure of what the average numbers are. When I hear back from Google about that, I will update this article.
YouTube does add useful settings to help mitigate data overages. You can set it to only stream over Wi-Fi, not to play music videos, or keep HD videos to Wi-Fi only. Audio quality over data depends on the setting you have. It can be lower than what you have with Wi-Fi.
To check how much it's taking, the best thing to do is go to Settings>Apps>YouTube Music on your Android phone and see what the data usage is. On an iPhone, you can find out by going to Settings>Cellular and scroll down to see where it is on the list.