A Canadian research team has uncovered a pretty big flaw in most laptops & smartphones. Mike explains what that is,...
John Biehler runs down the latest tech stories including what it takes for a TikTok video to go viral
Tesla is in the spotlight once again, this time for claims the company faked its self-driving technology. Plus, move over...
Mike runs down the top tech stories of the week, including why Facebook is launching legal action against a surveillance...
John runs down the latest technology stories, including a hack at Twitter, plus he tells us about an app that...
More great gadgets on display for day 4 of the Consumer Electronics Show in Las Vegas. Mike Agerbo shows off...
From electric inline skates to an electronic eyebrow printer, there are a lot of fun new gadgets being unveiled at...
An autonomous wheelchair and a folding motorbike are just some of the innovative new products on display at CES 2023....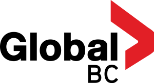 Every Wednesday on the Global News at Noon, and every other Monday on the Global News Morning Show, Get Connected and GlobalBC demonstrate new consumer tech and discuss what's going on in technology news.  
Watch Tech Talk for contest announcements, exclusive first looks at new gadgets, and even special discount codes for our viewers.