With the class of 2020 closing in on graduation and father's day just around the corner Samsung is re-entering the Canadian laptop market with 3 new models that could be perfect for the dads and grads in your life. The smaller and opening price point Galaxy Book S, the ultraportable Galaxy Book Ion and the hybrid tablet/notebook Galaxy Book Flex. Samsung has been absent from the Canadian market for years, however after launching this line in the US market last year they are coming north of the border.
With no shortage of Windows-based laptops on the market and growing popularity for Google's Chromebook category, the laptop space can feel crowded; that said, these are three different pieces that built with a focused audience in mind. With this launch, Samsung has skipped the low-end market, delivering The Galaxy Book S, a 13.3" in the mid-range of price points. For many, the comparison with the MacBook Air; at 11mm thick and 960 grams, the Galaxy Book S is light, compact and well-equipped with 2 USB C ports, a MicroSD slot, Gigabit WiFi and a fingerprint sensor. With an included-in-the-box USB-C adapter for USB 3.0 and HDMI ports, Samsung claims the battery will last up to 20 hours, and it's all powered by an Intel Core i5 processor. MSRP in Canada is $1,299 with a 256GB SSD and 8GB; at that price, the Samsung is packing more ports for the money.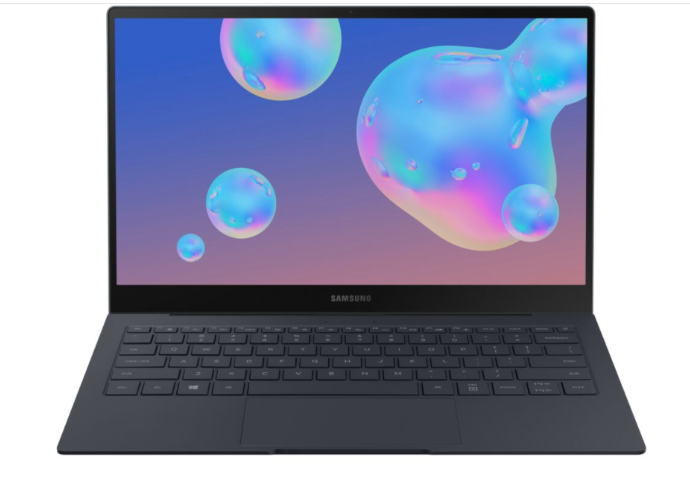 When you move to the Galaxy Book Ion you can get in to a 15.6" screen that is only 13.9mm thick and 1.19kg. You get all the cool stuff with it like 3 USB C ports, an integrated UFS slot with read at speeds up to 530MB/s and write speeds of up to 170MB/s–that's about 5x faster than the included microSD slot. What makes this model different from most on the market is there is a stunning QLED display and the ability to expand the SSD space, as well expanding the base 8GB RAM capacity through slots located on the side of the machine; a 16GB RAM option is available as an exclusive at Costco in Canada. With a stated up-to-22 hours of battery life this will outlast you in your work day, getting in to a 15.6" starts at $1,959 for a unit with a 512GB SSD.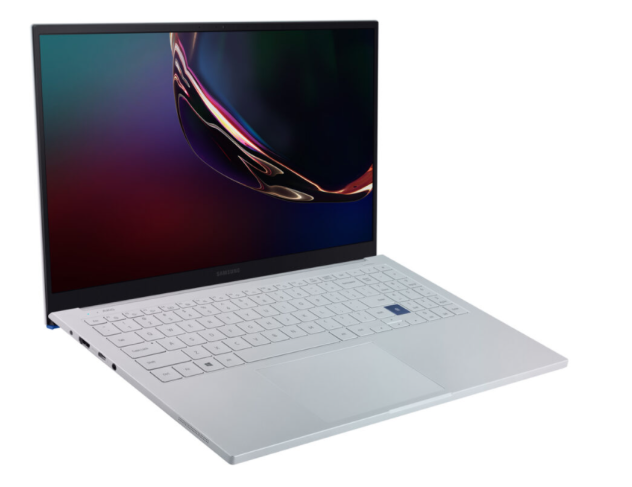 Last but not least Samsung is launching the Galaxy Book Flex which looks like a massive Galaxy Note that happens to be 14.9mm thin, weighing in at 1.58kg. This is their tablet/laptop hybrid and you get all the bells and whistles including a QLED screen and plenty of ports. Available in 13.3" as well 15.6" the Book Flex comes with 3 USB C ports as well as Samsung's UFS (Universal Flash Storage) and microSD Slots. Featuring a backlit keyboard, touchscreen and Samsung's S Pen that has the same functionality as the Note Pen like gestures and can be used as a remote button for presentation apps. The Flex ships with 512GB SSD on both models; the 13.3" model is equipped with 8GB of RAM at $2,199, while the 15.6" model has 16GB RAM at $2,399.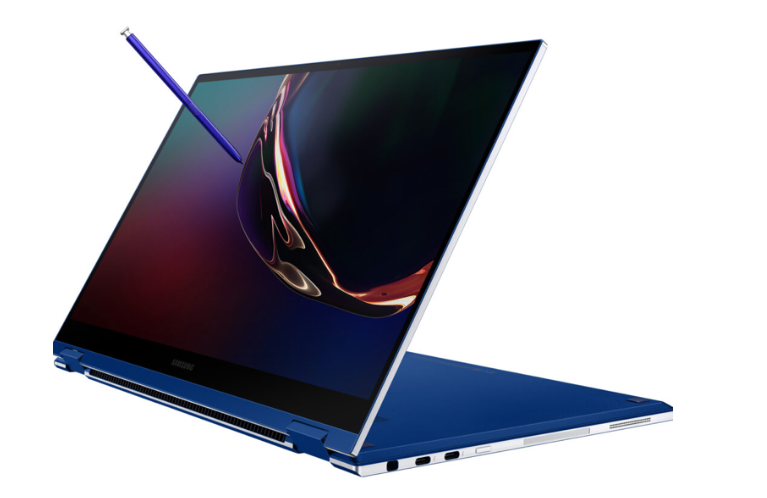 It's good to see Samsung back in the laptop game in Canada.  Their attention to detail, styling, and cohesion with the Galaxy line of phones and tablets makes them a great choice for anyone looking for that Apple-like ecosystem vibe. These 3 Notebooks seems to give you awesome battery life, great processing power and 2 of them have QLED displays and expansion via UFS . It will be interesting to see if Galaxy fans can make a dent in the notebook market with entries from their favourite brand.