Headphones are very personal products when you consider what they do, and finding the right pair isn't always easy. It's about more than just how they sound. It's how they feel, what they offer in supporting features, and whether or not they fit with your lifestyle.
There are a bevy of choices nowadays. Countless brands are making headphones now, so which are the best? That can depend on what you want to prioritize. All of the pairs in this list are Bluetooth wireless models, yet they differ in some key respects, which is why we've broken things down to specific categories.
We tested all of them to be sure, and are confident any one of them will suit your tastes, whatever they may be. If you're after wireless earbuds, we lined up the best of those right here.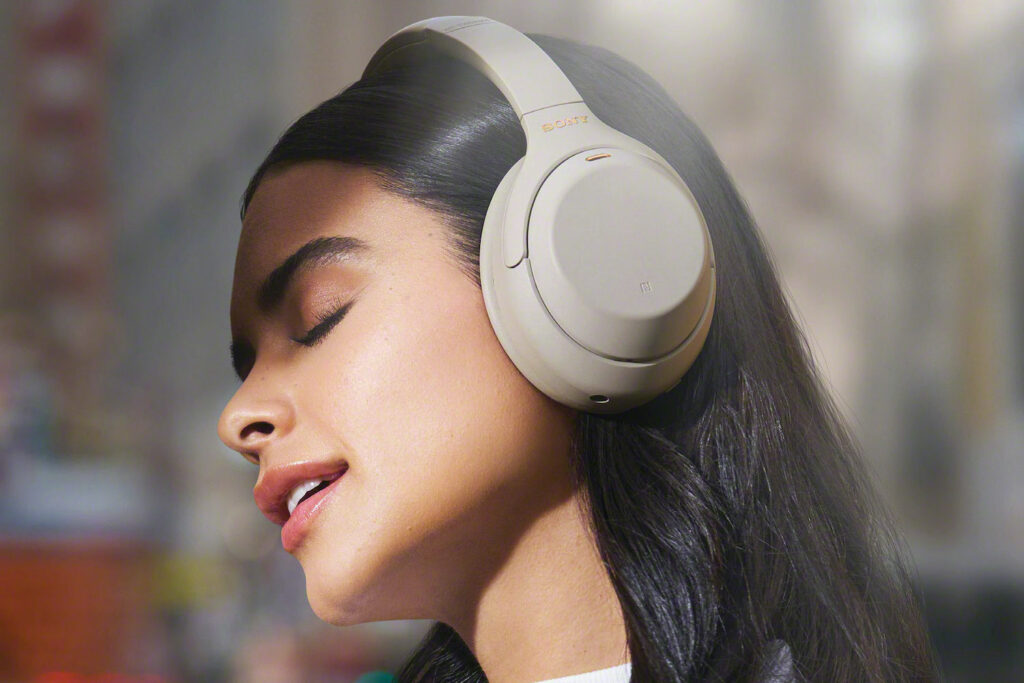 Best Overall: Sony WH-1000XM4
When it comes to over-ear headphones, the Sony WH-1000XM4 are really hard to beat. This pair comes from a predecessor (the WH-1000XM3) that had already proven itself to be an elite performer, so the pedigree is certainly there to start with. Sony's newer QN1 processor and dual noise sensor work together to deliver some of the best active noise cancellation (ANC) currently available.
The WH-1000XM4 don't sound all that different from their predecessors, either, but that's not a bad thing. The excellent sound signature all but guarantees smooth and clear playback with good bass response and warm mids and highs. The default sound is great, and you can always adjust it to what your ears think is best through Sony's Connect app. It has an excellent equalizer, including a "clear bass" slider if you want more of that, plus a host of other settings.
Phone calls are excellent, in large part owing to Sony's Precise Voice Pickup and Speak to Chat features that work to optimize how both sides sound during conversations. Other perks abound, like connecting to two devices at once, which is perfect when you want to listen to music from a laptop and be ready to take calls on a phone.
Another thing that is relatively unchanged is the overall design. These headphones look like clones of the previous set, which also means they're likely going to feel the same, too. It's always hard to determine fit and comfort for everyone, but Sony did make these well enough to accommodate most people who would listen to them.
An unchanged design also means a similar battery, so the WH-1000XM4 retains the same 32 hours of battery life per charge. The number does fluctuate based on volume and ANC, but should last a good 24 hours anyway. Bear in mind that Sony doesn't support playback while charging, so if you are in a pinch, your best option is to do a fast charge. Plug in for 10 minutes to get up to five hours of playback.
Buy it now at Amazon for $498.00
Buy it now at Best Buy for $499.99
Buy it now at London Drugs for $499.97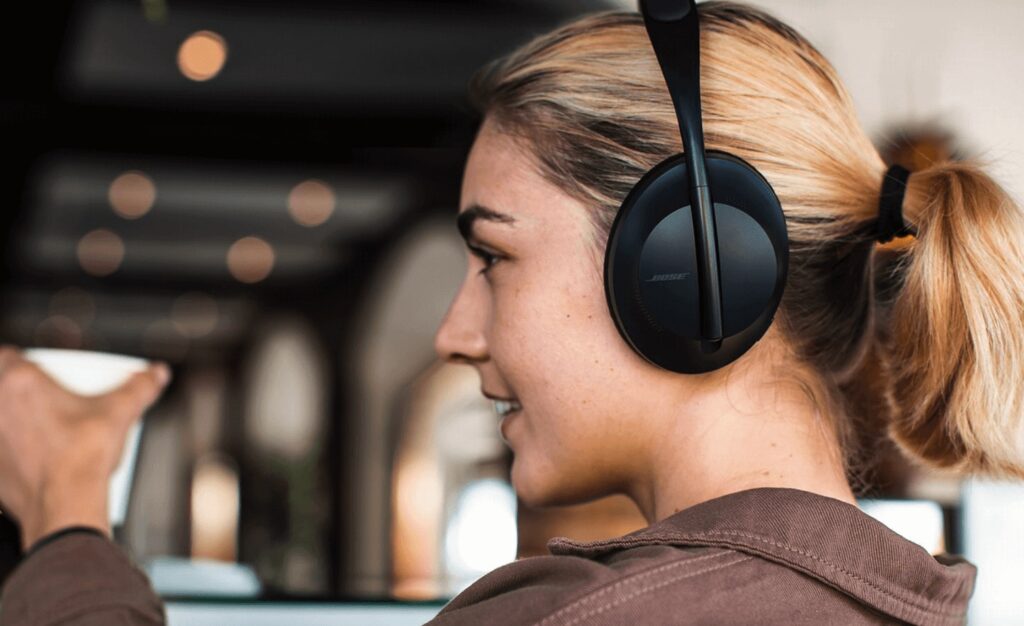 Best Noise Cancellation: Bose Noise Cancelling Headphones 700
Bose fancies itself among the best in the business when it comes to noise-cancelling headphones. If there was a pair to point out first, it would be the aptly-named Noise Cancelling Headphones 700. While Sony is easily on par — and possibly better — than these Bose headphones, there's a lot to like here.
For starters, the active noise cancellation is consistently effective at drowning out a lot of different sounds. It won't completely mute the background (no headphones do that yet), but it works best with low-frequency and mid-level sounds, like the droning sounds you hear on vehicles. Higher-pitched sounds may break through, albeit without getting in the way too much. Use the Bose Music app to access the 11 different ANC levels, giving you plenty of leeway to customize the effect as much, or as little, as you want. Not to mention the built-in equalizer to adjust how audio sounds.
That also goes for the comfort. Not that they have any special methods to adjust how they fit, only that they should feel quite comfortable from the beginning. Bose made the headband and ear cups soft enough to wear for longer periods. The downside is they don't fold, so they take up more space wherever you bring them with you.
Battery life is also not as stellar as others are, maxing out at up to 20 hours per charge. Plug in for 15 minutes and you can listen for up to two hours. And lastly, they're very expensive. You could opt Bose's newer QuietComfort 45, though you lose out on the audio EQ. Or you could go with the QuietComfort 35 II, which are older now, though still more than capable.
Buy it now at Amazon for $479.99
Buy it now at Best Buy for $479.99
Buy it now at The Source for $479.99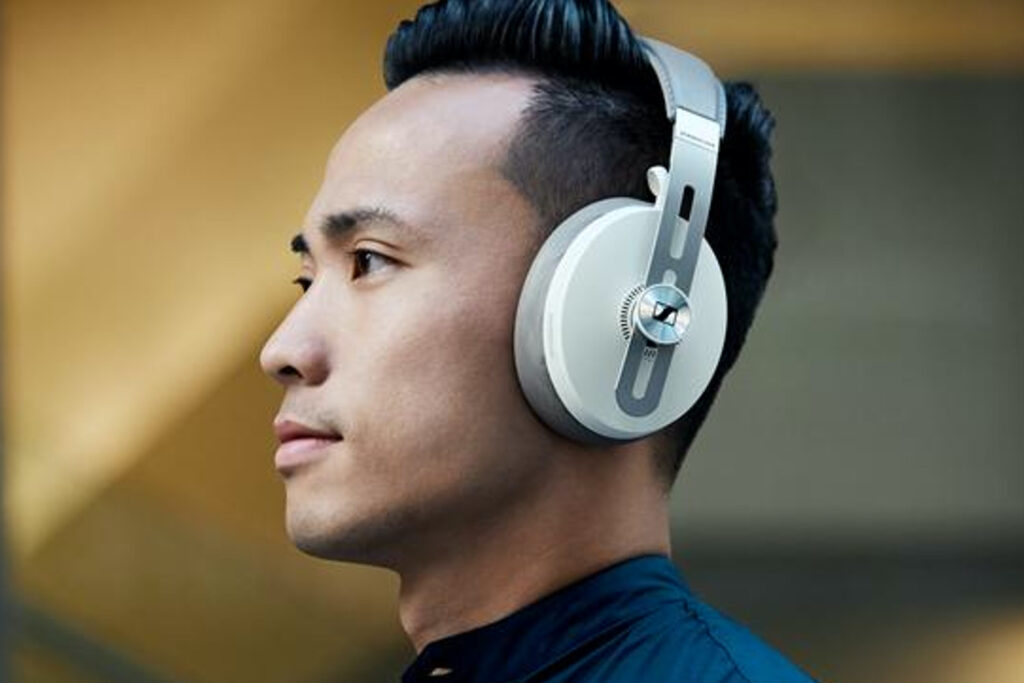 Best Sound: Sennheiser Momentum True Wireless 2
This is a tough one to determine because of how subjective sound quality can be, but it's hard not to recommend the Momentum 3 Wireless. Sennheiser has a rich history in making good headphones, and these are the type that sound great right out of the box. A nice balance of bass, mids and highs all come together for a crisp and clear sound that works for any genre.
You can always add more to that through Sennheiser's Smart Control app, courtesy of its various settings that include an EQ. You will also find ANC and Transparency modes for noise cancellation and ambient sound, respectively. ANC isn't bad, though not as good as what you get from Sony and Bose. They work best for low-frequency sounds, yet struggle with higher pitches.
The good news is you should find them comfortable to wear for longer stretches, as Sennheiser's craftsmanship does show with these headphones. They're easy to adjust and the ear cups have a nice soft texture to them that's easy on the ears.
You get all the good stuff at the expense of some battery life. The Momentum 3 Wireless max out at 17 hours per charge, which isn't great for something at this price. You can charge and listen to music at the same time, but only when you're paired with an Android device.
Buy it now at Amazon for $329.95
Buy it now at The Source for $529.99
Buy it now at London Drugs for $529.99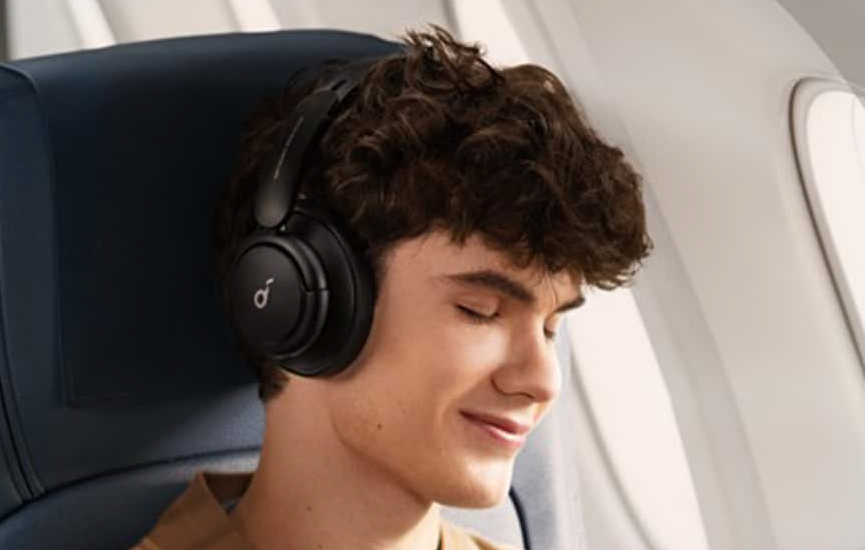 Best Value: Anker Soundcore Life Q30
Good headphones cost a lot these days, but you don't have to break the bank to get real value for your dollar. The Anker Soundcore Life Q30 are a budget-friendly pair that deliver better quality and performance than you might expect.
For one, they sound as good as headphones double the price. The default sound is more bass-heavy, with moderate mids and highs, but you can adjust that through the Soundcore app. There's plenty to like about the app, not just because there's an effective EQ, but also because you can create your own presets for how you want the Q30 to sound.
That's also where you will find settings for ANC and ambient sound, the latter of which has three modes: Indoor, Outdoor, and Transport. ANC is pretty good for a pair of budget headphones, and at its best with low-frequency sounds. It struggles more with higher pitches. They have larger ear cups to help make them more comfortable to wear, and may be better fits for larger heads.
Battery life is a major strength, playing up to 40 hours per charge with ANC on. Leave it off, and that number goes up to 60 hours. Those are pretty crazy figures for any pair of headphones, much less one this affordable.
Buy it now at Amazon for $109.99
Buy it now at Walmart for $99.00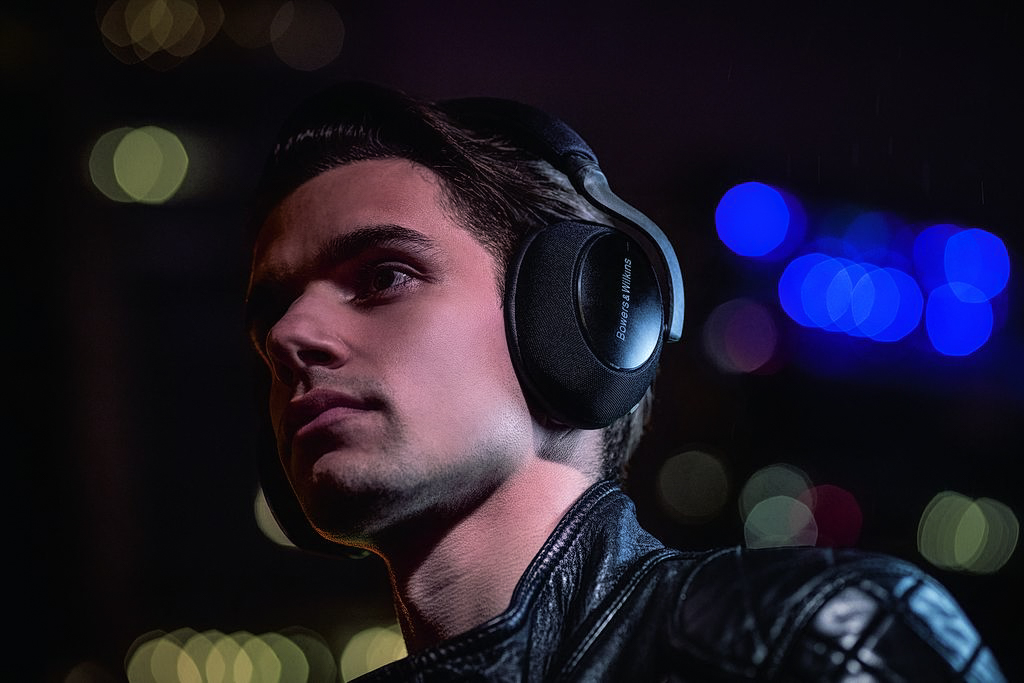 When you can spend more: Bowers & Wilkins PX7 Carbon Edition
If you have more to spend — and you care deeply about style and performance — the Bowers & Wilkins PX7 Carbon Edition are a luxurious choice. It is effectively the same pair as the regular PX7 headphones, only this variant has a carbon fibre body.
Few headphones at this price will sound better than these ones will. The excellent sound signature is crisp, clear, balanced and vibrant all at once. If you like music in all forms, but also care about how movies and shows sound, you won't be disappointed with the sonic prowess these produce. A cool feature is the ability to listen and charge the headphones at the same time when you plug in via USB-C.
While ANC performance isn't as good as other elite headphones, it's still there when you need it. They are comfortable to wear, and shouldn't feel constricting over time. And you have the Bowers & Wilkins app to make some adjustments with certain settings, though it could offer more.
Battery life holds up really well at up to 30 hours per charge. It's super convenient to be able to charge and listen all at once, and you can also fast charge. Plug in for 15 minutes and you get up to six hours of playback.
Buy it now at Amazon for $499.00
Buy it now at Bay Bloor Radio for $499.95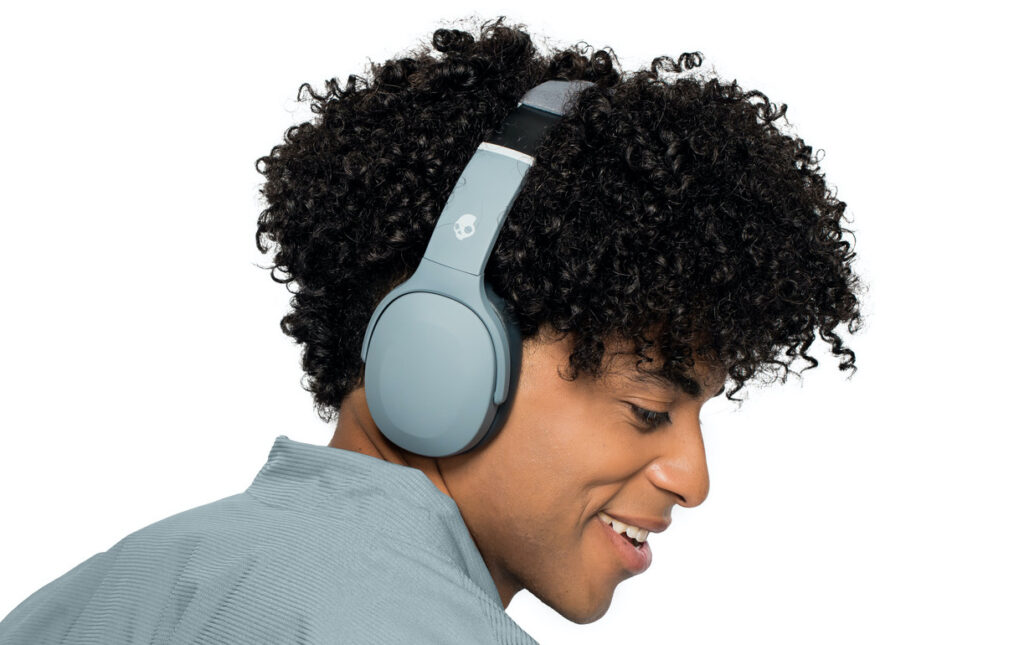 When you want more bass: Skullcandy Crusher Evo
The Crusher Evo are the kind of headphones you get for two reasons. First, is the bass, which is not only hefty here, but also fully adjustable. The headphones have a slider on the left ear cup letting you increase or decrease the bass effect while listening to music. Even at halfway, they produce significant rumble, so bass lovers will be more than satisfied at how deep these headphones go. The Skullcandy app does have a hearing test to help customize the sound to your unique hearing.
The second reason is when you want to just get away from it all. That could be on a commute, at the gym, or just chilling out at home. Skullcandy didn't include multipoint support here, so you can't connect to two devices at once. That makes it even more about the tunes than anything else.
They don't have ANC, though do have good passive isolation, thanks to a comfortable fit. There's even Tile tech built-in so you can track the Crusher Evo in case you misplace or lose them. They also come with a carrying case, which is nice at this price.
Battery life can go even higher than Skullcandy's 40-hour estimate, though it depends on the volume and bass slider. Keep it moderate levels, and you should be able to crack 50 hours without breaking a sweat. Plug in via USB-C for 10 minutes and you can get up to four hours playback if you're in a rush.
Buy it now at Amazon for $149.97
Buy it now at Best Buy for $149.97
Buy it now at London Drugs for $149.99
What you need to know for your next pair of headphones
While we did our best to round up the best headphones currently available, it's not an exhaustive list. Headphones change often, with new models, iterations and variants coming at any given time. For that, and other reasons, what you see here is going to change over time as we update it along the way. It's a standard we must apply to a product category that changes as swiftly as this one does.
That being said, what works for you may be different from someone else. It's simply how things are when talkign about a wearable device, which is basically what headphones truly are. The brands listed here all pursued the same goals (better sound, better comfort, better everything), but as you can see, they stand out for specific reasons. This is a category where you often get what you pay for, but not always.
You may wonder why certain brands are missing here, and the short answer is because they weren't the best in any of the selected categories. The most popular brands often aren't the best, whereas those with audio pedigrees usually do well when up against competitors. That's why the Sony WH-1000XM4 are a cut above the others. There is very little wrong with them, and they will continue to the be in the conversation among the best wireless headphones for years to come.