The webcam hasn't seen a year as good as 2020 in, well, years, and with so many options available, raising your video conferencing game is within reach.
COVID-19 forced millions to work from home, and it's exposed just how far behind laptop webcams generally are. Typically, their resolution is only 720p, but it's also a matter of the poorer image sensors and lenses manufacturers use to make them.
As the pandemic has worn on, video quality has also become a bigger deal. Except when a laptop can't do it well enough, you could look at a dedicated webcam as an alternative. One option is to turn your DSLR or mirrorless camera into one. If you have a nice setup with desktop monitors, a webcam may also let you stay put for video calls, rather than moving your laptop around.
Webcams made a comeback of sorts in 2020. It wasn't that the category was dead, only that the cameras weren't as necessary or relevant when laptops and desktops already come with one built-in. Then the coronavirus hit, and with a huge workforce at home, there was a run on webcams, with some retailers selling out of certain units.
So, with all that in mind, which one should you get? Here are five worth considering if you're in the market for one.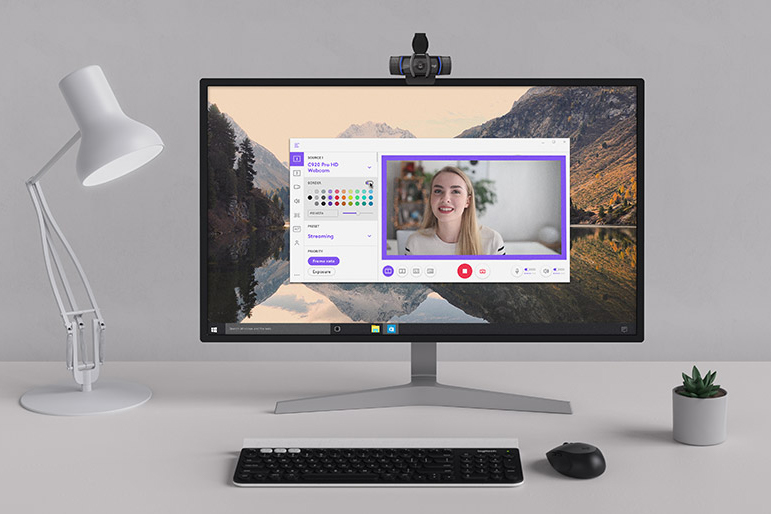 Logitech C920s
For the $100 price tag, this webcam has a number of decent features. It can do 1080p HD at 30fps, which is a nice upgrade from a computer's webcam, but also manages a wide 78-degree field of view. That's enough to fit two people in frame, if necessary. Logitech even has Windows PC software called Logitech Capture for panning and zooming. The two onboard mics also help capture your voice, though using headphones is perfectly fine, too.
The plug-and-play setup is pretty seamless, and there's a physical privacy cover you can flip down when you're not using the camera. One downside is you don't get many of the best features on a Mac. It cuts resolution down to 720p, and can work with FaceTime, only the Capture software is in beta for Apple's computers.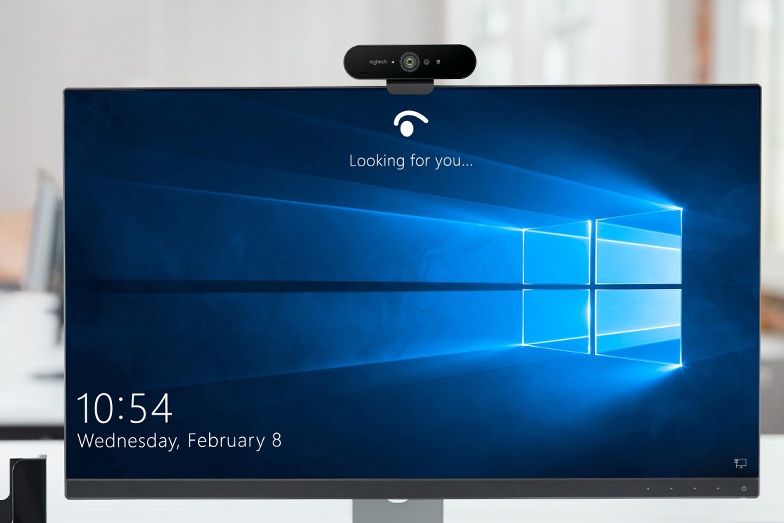 Logitech Brio Ultra HD Pro
If you want to go higher than 1080p and hit 4K resolution, this is your ticket in. The Brio is pretty fully-featured, offering some of the best video quality on any webcam. Part of the reason for that is the HDR support that adjusts lighting to compensate for your positioning. For instance, if you're sitting with a window behind you, your face won't look dimmed or dark. Logitech calls it "RightLight", adjusting highlights and shadows to make you stand out.
The 5x HD zoom only works in 1080p because the lens itself doesn't actually move. It's just digitally cropping to cut out more of the background. You can also choose among three different fields of view in case you need to squeeze more people in. It's also fairly versatile in that it works with Windows, macOS and Chrome OS.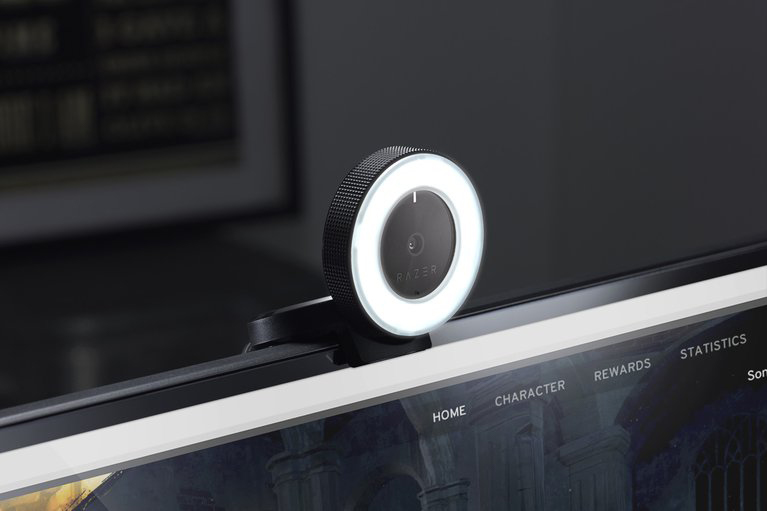 Razer Kiyo
Razer is known for making game peripherals, and that's who the company targets the Kiyo for. But it's not exclusively a webcam for gamers streaming themselves playing, it can work for most applications. The big standout feature here is the ring light to light up your face in any situation where you need it. It's a soft, diffused light, so shouldn't be harsh on your skin, either.
YouTube vloggers love it for that, but it also helps you get a little creative for any video calls you need to make. The 1080p quality also doesn't hurt, nor the simple plug-and-play setup. Use it on any of the major operating systems — just be sure you're willing to pay $140 for it.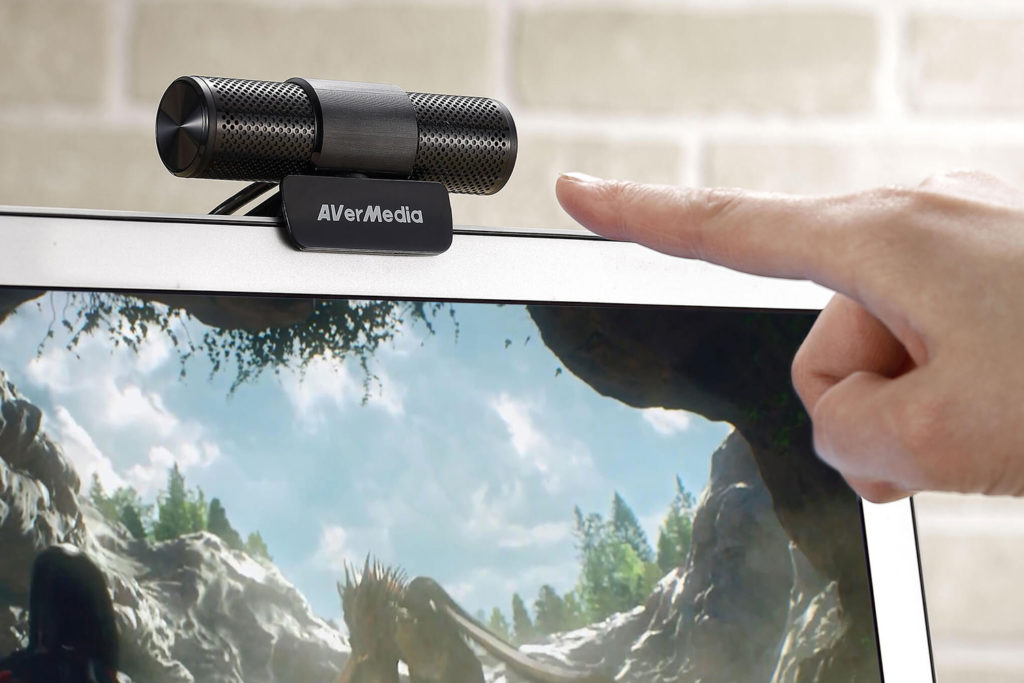 AVerMedia Live Streamer Cam 313
Two things that stand out about the Live Streamer Cam 313 are the privacy cover and twisting head. The webcam swivels 360-degrees from its own tripod when you mount it on a computer. You may not need that all the time, but it at least gives you the flexibility to point it in whichever direction you need.
The 1080p resolution is great, and though the lighting adjustments may not be on par with Logitech's, they're still pretty good here. For Windows users, AVerMedia also suggests using CamEngine, software that adds extra features, filters and enhancements for any video you stream or record.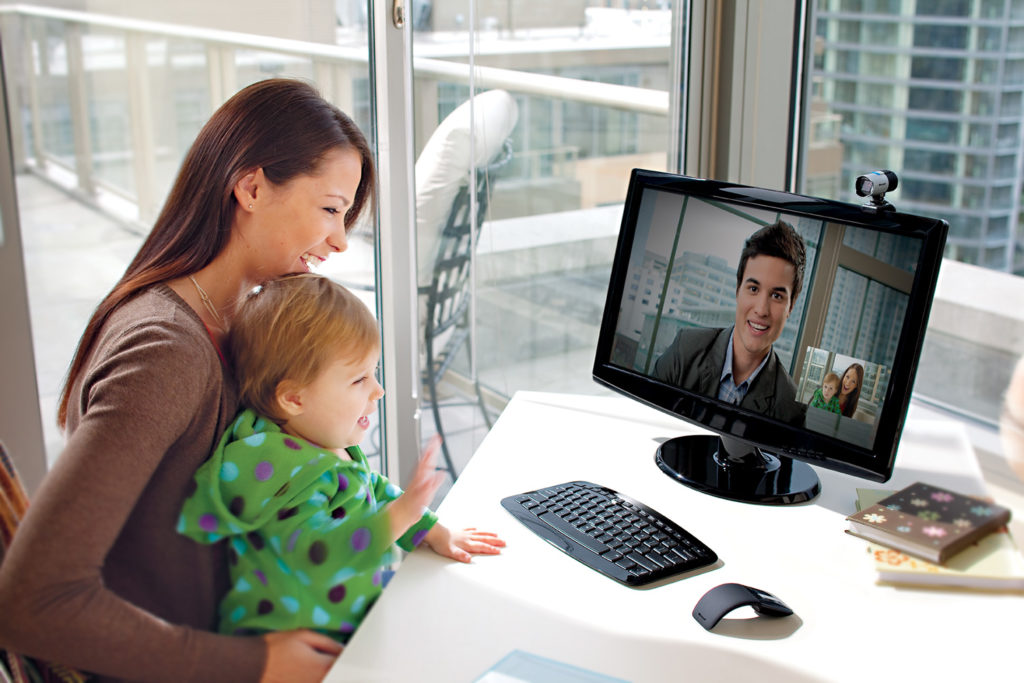 Microsoft LifeCam Studio
Microsoft keeps things pretty simple with its own webcam. The LifeCam Studio has an easy setup, and the design is such that you can place it on anywhere on top of the screen because of the swivel underneath. Angle it how you'd like and you have the positioning that works for you.
Though it does 1080p resolution, it's also one of the longest-standing Microsoft peripherals available. The company makes other LifeCam webcams, though not all are as widely available. Check them out before you spend money on this one, just in case a different model suits your needs better.