Netflix is arguably the most popular video streaming service the world over, thanks to a massive library of movies and shows. It's available on a wide range of devices, closing in on a user base of 7 million in Canada as of mid-2020.
Since it arrived in the Great White North in 2010, Netflix has altered its focus to offering more of its own production content, but the majority of the library is still a mishmash of Hollywood, indie and foreign films. There are also TV shows covering a broad spectrum of genres, both older and newer, as well as bevy of stuff for kids. You do have to pay to get it all, and here's what you need to know.
Devices Netflix works with
The better point may be which devices don't support Netflix because it seems like almost everything does. There are phone and tablet apps for iOS and Android, as well as for Amazon Fire tablets. Microsoft Windows has a dedicated app (or you could just use a web browser), whereas you can access it through a browser on a Mac.
Smart TVs, streaming boxes, game consoles, some home theatre systems and Blu-ray players, as well as unique smart home products, like the Google Nest Hub and Nest Hub Max, can offer support for the service. Google's Chromecast devices let you stream from a phone, tablet or computer and push it to your TV.
The level of support is high, but there is one important caveat. Netflix certifies every hardware device that uses its highest-quality HD and 4K streams. Many of the overseas Android boxes commonly advertised for "free live TV" and other grey-area content sourcing will likely not have that certification, meaning you get a lower-quality stream, even if you are a subscriber.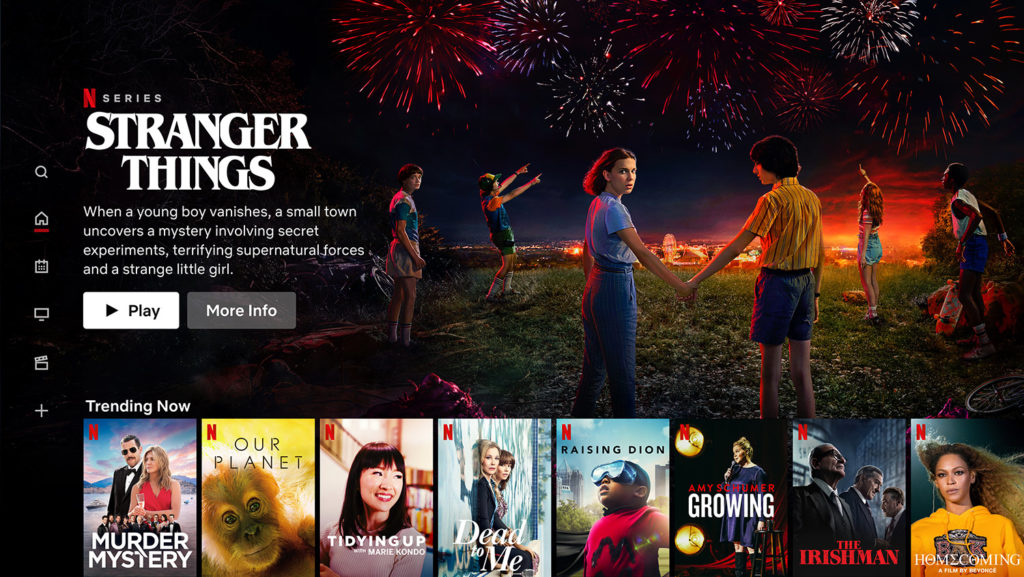 What you get for free
It's free to create a Netflix account using an email address. Since it first launched in Canada, Netflix had offered a 30-day free trial. But in Oct. 2020, the company stopped offering free trials entirely, meaning you will have to subscribe to gain access to the streamer's content.
The only way to get it for free is through a gift card, which you can find at many different retailers. These cards can range from a single month's worth of access, to over 12 months' worth when you redeem them.
The different subscription tiers
Netflix breaks down subscriptions to three tiers, and whichever one you choose makes a difference over the maximum quality of the stream, as well as how many people can watch from the same account simultaneously.
Basic is $9.99/month, and is limited to one user with a max quality of standard-definition (SD). At this level, you won't see anything in HD, and if you try watching two streams at once, it will kick off the initial one and continue with the most recent content playback.
Standard is $14.99/month, and upgrades quality to 1080p HD. It also adds an extra stream, so up to two users can stream at once without issue.
Premium is $18.99/month, upgrading quality to 4K Ultra HD (for content that has it), while also doubling the user count to up to four people streaming at once.
No matter which tier you go with, you do get some of the same perks. One of those is offline downloading, where you can save a cache of a movie or show to watch anytime and anywhere — without needing a data or Wi-Fi connection. This is a popular method for bringing content onto a flight or rural area with spotty connectivity.
It doesn't apply to every single piece of content on the platform, but a large portion is available. Look for the download icon when selecting a movie or show. Downloads do take up storage space on your phone or tablet, and are programmed to expire after a few days or a week, depending on what it is.
Closed captioning and subtitles are also available, regardless of tier. The selection of content is also no different from one tier to another. Whatever Netflix has will be there to stream, either way.
Netflix and voice assistants
Both Amazon Alexa and Google Assistant can tap into Netflix by launching the app or searching for content through your voice. The company outlines much of how that works here, but in any case, much of the interaction is fairly basic and straightforward.
What's convenient is you can use this integration through other devices. For example, if your smart TV has Alexa or Google Assistant built-in, you can always use them to access Netflix. The same is true of phones and tablets, or even smart speakers — so long as you are more precise in telling the voice assistant that you want to launch Netflix.
Commands and compatibility may slightly change depending on the device you're talking to, but it is pretty standard throughout.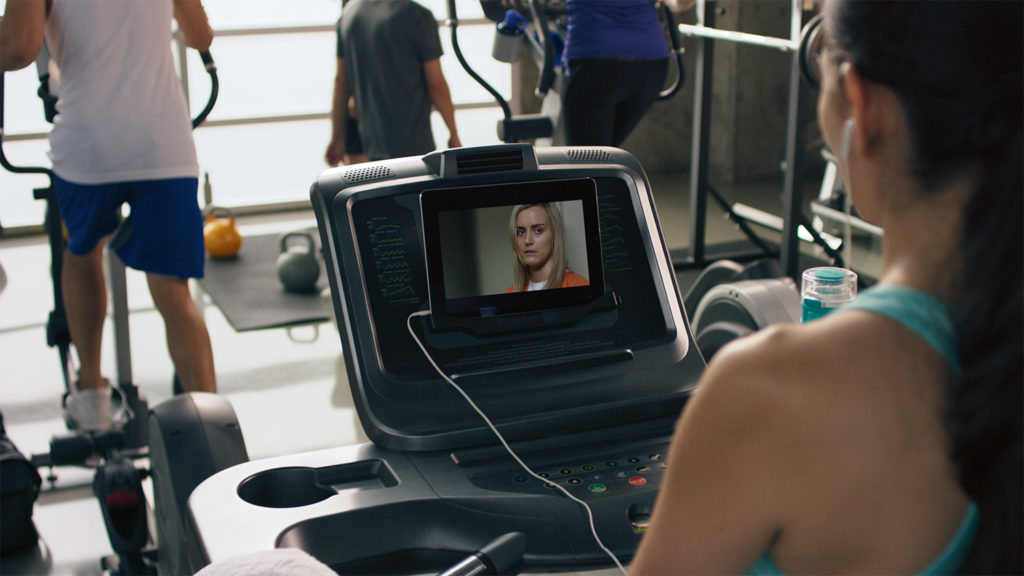 What about accessing Netflix in other countries?
With Netflix available in 190 countries, there can be major differences in each catalogue. This is due to rights and agreements between Netflix and the production companies or rights holders in all those jurisdictions. So, what might be available in the United States may not be on Canada's Netflix, or vice versa, for example.
This disparity led some to try circumventing the geo-blocks by using VPNs (virtual private networks), which essentially spoof your device's IP address to make it seem like you are physically in a different country. When successful, Netflix's catalogue in that country would then appear after you launch the app.
It proved popular with users in Canada who liked being able to augment the more limited selection in the country with the more sizeable catalogue south of the border. Except, Netflix started blocking VPN access in 2016 after pressure from film studios who complained that users were accessing the service when Netflix hadn't officially launched there yet.
Despite the digital roadblocks, there are VPNs that claim to get around the restrictions, which you can look into if you are so inclined. Just remember that doing so goes against Netflix's terms of service when you agree to sign up in the first place.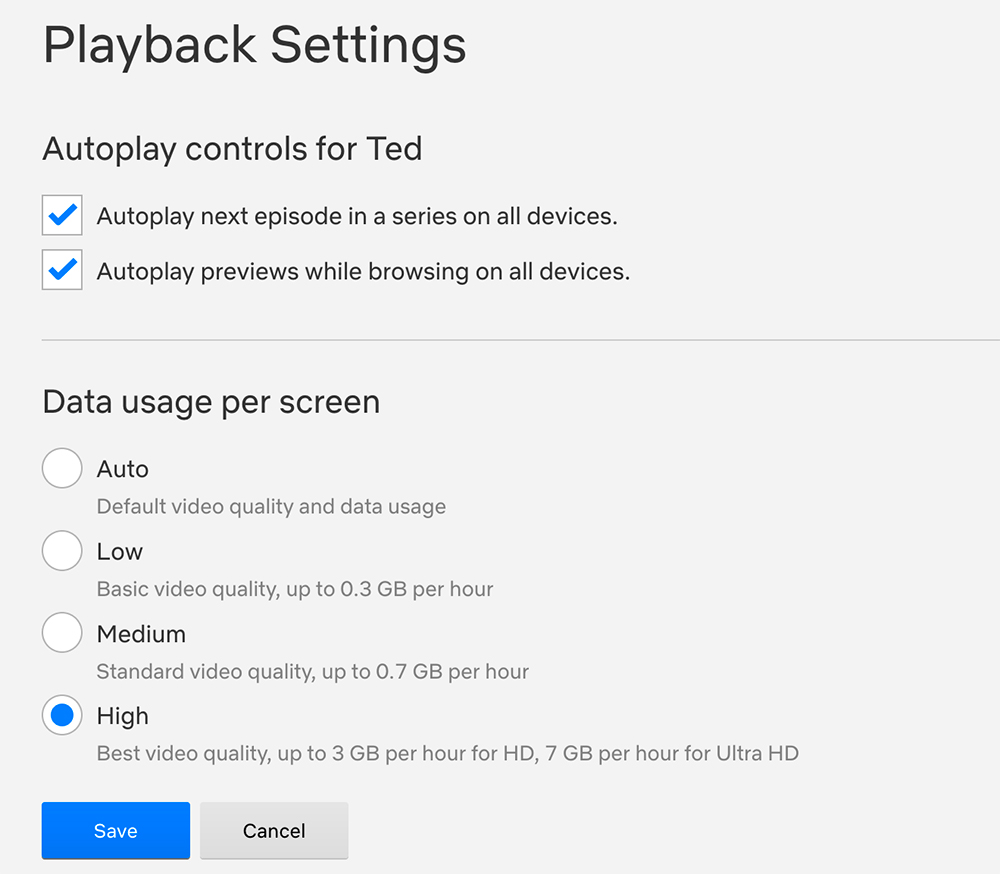 How much data Netflix uses
Being a video streaming service, bandwidth is always a factor in the overall experience. You can get more of the nitty-gritty details here, but here are some of the basics to know.
Regardless of which tier you subscribe to, you can adjust the data usage while streaming. By default, it is set at Auto, which lets the app determine how much data it needs to keep content playing without interruption, based on the connection available. Under that setting, however, it will always try to give you the best possible quality, which could take up more data. If you manually switch that to, say, Medium, it would hit a max of 0.7GB per hour, which is lower than HD.
For HD, you would have to set it to High, taking up to 3GB per hour for HD, and 7GB for 4K. It's easy to change it through a web browser, but it may take hours before you see the change reflected. If you have a home Internet plan with unlimited bandwidth, you won't need to adjust it because the Auto setting will adjust accordingly, and data usage isn't a factor without a cap to worry about.
On phones or tablets, where cellular data may be in play, go to App Settings in the Netflix app and you can set Cellular Data Usage to Save Data or even Wi-Fi Only if you want to conserve and ration your monthly data bucket.