The explosion of virtual conferencing and video calls over the last 12 months has exposed the limitations of computer microphones with respect to audible clarity.
If you've taken part in any virtual meeting or event, you've heard the echo-ey acoustics and otherwise distant sound coming from those on the other end. Or maybe you caught a muffled tone by someone using AirPods to do the call. While these may not be pressing problems in every instance, they can open the door for misinterpretations and technical bugaboos. That's where a dedicated microphone can change how you sound in these situations.
Microphones come in a number of forms, with the most popular plugging into computers via USB. The plug-and-play approach is super convenient, and the best part is you will sound like a pro for participants on the other side. If you're not sure what to choose from, consider these five options to start with.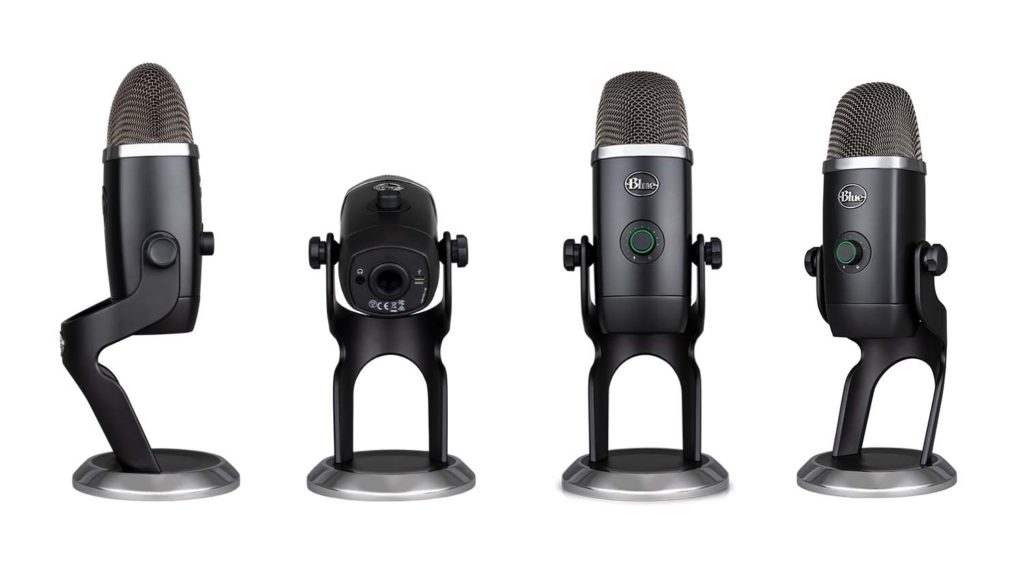 Blue Microphones Yeti
Rather than picking just one mic under Blue's lineup, it's probably best to look at three microphones that stand out for different reasons. Starting with the $300 Yeti Pro as the company's premium model, it does a stellar job picking up sound, and can do so in four different settings. Cardioid focuses only on the person sitting right in front of it. Omni-Directional captures 360-degrees around the mic, which can be great if multiple people are talking through the mic in the same room. Bi-Directional is perfect for those who want the mic to record both themselves and someone sitting opposite them. Ideal for interviews or dual hosting.
With a pandemic still underway, those collaborative modes may not be as relevant yet, but they do work. The Pro is really consistent, and easy to use because you only really need to plug it in and go from there. The same is true of the $230 Yeti X, positioned as more of a gaming, streaming and podcasting mic. It does those things well, but works just as well for video calls, conferences and presentations. Blue also gave it its own software to customize a variety of features on it.
The $140 Yeti Nano offers a smaller footprint and both cardioid and omni-directional recording, so you can easily use it for any conference or meeting. Like the others, its clarity is excellent, and it, too, has a companion Sherpa desktop app.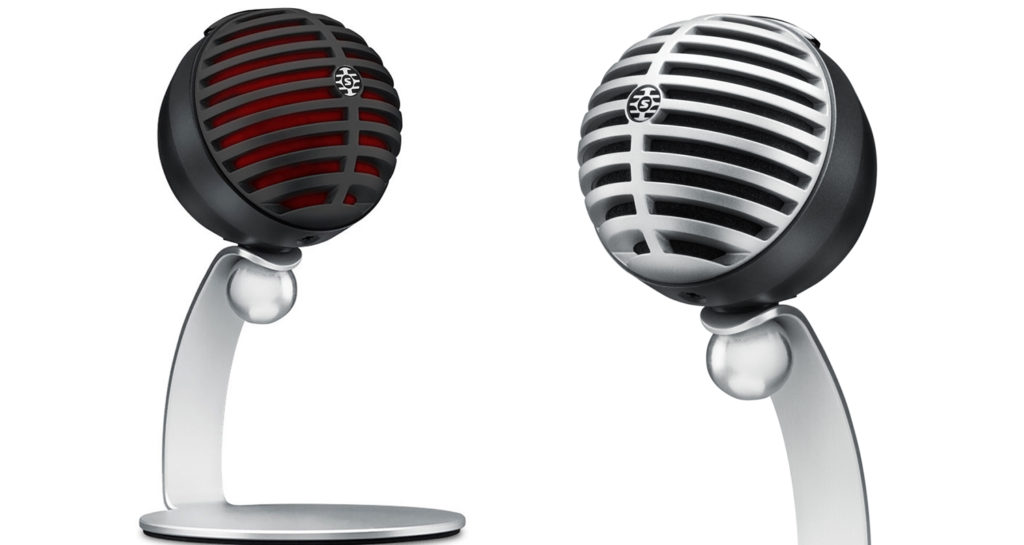 Shure Motiv MV5
If your budget allows for a $140 mic, Shure's Motiv MV5 could be money well spent. It's a condenser mic that features a plug-and-play design via USB on a Windows PC or Mac. But it also works with the iPhone (and iPads that take Lightning connections), making it portable when you need to move to a quieter space for an important call or meeting. The mic is pretty strong, and likely to pick up sounds beyond your voice, so it would help to do a practice run or two.
Shure did come out with a "home office" version in the MV5C, but it could be tricky to find it in Canada. There isn't a huge difference between them, other than the home office model isn't designed for smartphone or tablet use. It also tries to hone in on your voice, and not anything else going on around you. Either way, the smaller design should fit in nicely on any desk when you're looking for something more minimalist.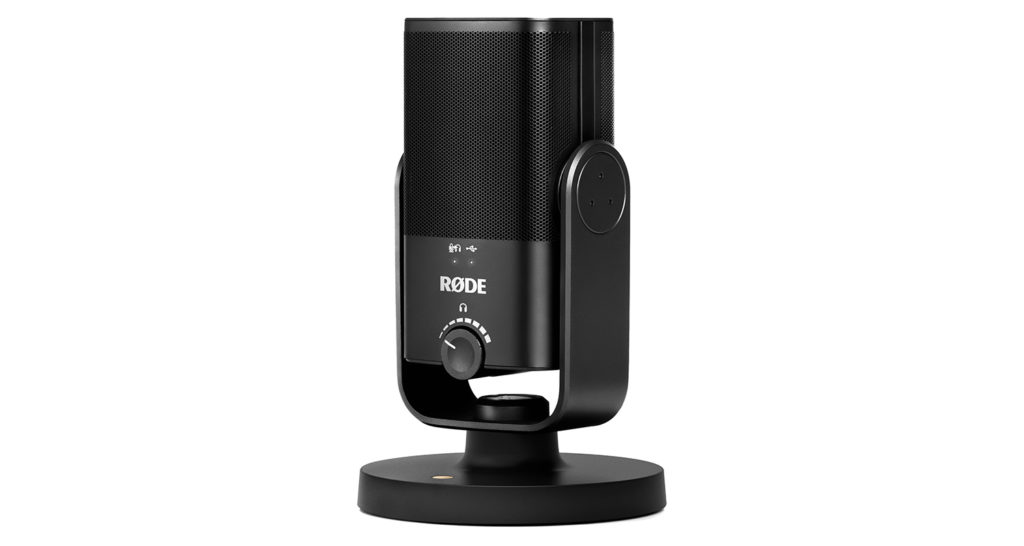 Rode NT-USB Mini
Rode is a well-known brand in audio/video production, and its NT-USB Mini is very much a mobile alternative to other smaller mics. It has an integrated pop filter that nullifies those hard consonants for added clarity. It also sticks to a cardioid directional pattern to ensure it picks up your voice when speaking toward it. Like other mics on this list, you can plug in a pair of headphones to hear the conversation as well, adding to the pro-style layout.
You might not need it, but the magnetic base can attach to metal surfaces, in case that's something you find handy. The mic itself also angles easily on its own, making the setup easier all around. For $140, Rode built a very capable mic that suits a variety of use cases, be they conferencing, podcasts, streaming and more.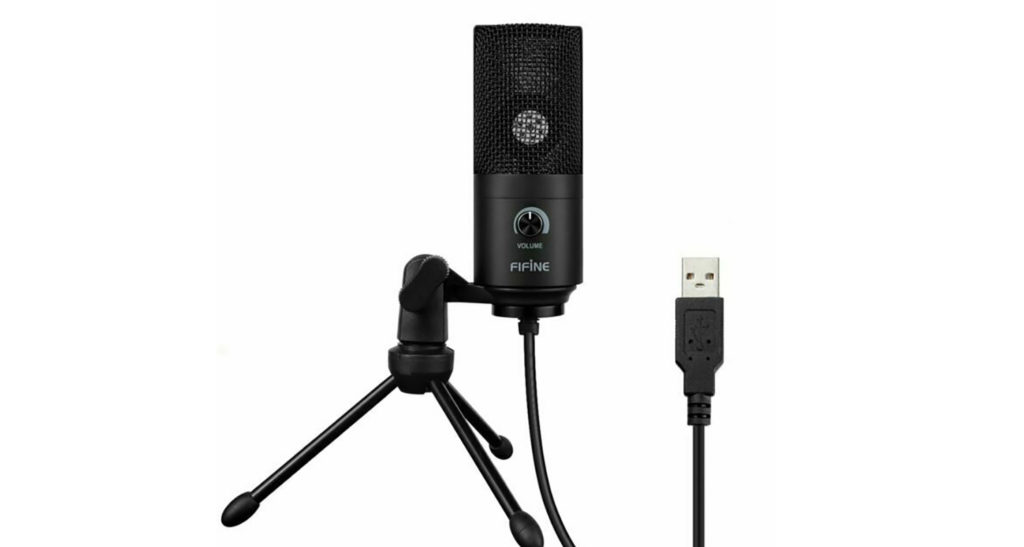 Fifine 669B USB Microphone
If you're on a tighter budget, this might be one way to go. Fifine is hardly a household name, but there's real value in its 669B USB Microphone. You can easily angle it however you like to capture the clearest sound coming from your voice, and it's a pretty easy setup when using it with a computer. Part of its appeal is its simplicity. You're not getting a lot of extra features here, nor are you talking into something with plenty of customization.
It's a $60 mic that does one thing well, and that's record your voice with far better clarity than computer mics can. That makes it ideal for anyone who wants an upgrade without breaking the bank to get there. Just bear in mind this is mainly for solo use, as it doesn't do well when multiple people need to use it in the same room.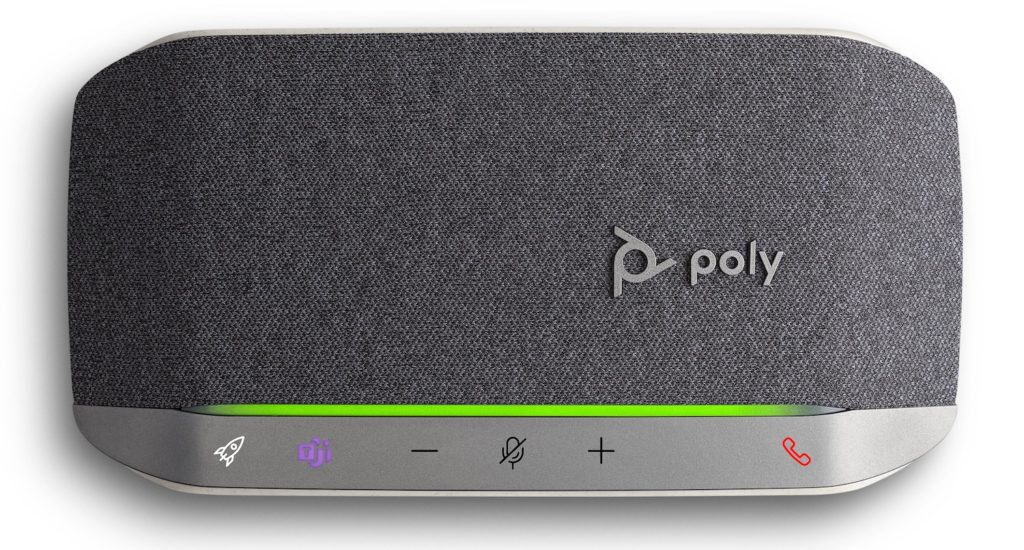 Poly Sync 20
For Poly (formerly Plantronics), the Sync 20 isn't a typical condenser mic that sits upright or attaches to a boom arm. It's actually more of a miniaturized office conference speakerphone, but it's on this list because it can play multiple roles. For starters, it works in both USB and Bluetooth setups, so there's plenty of flexibility to go around. It's a portable speaker that could play music in between meetings or calls. And it has a battery that can last up to 20 hours.
The key with all that is the clarity on both sides. Rather than talk into a microphone at close range, the Sync 20 is good at picking up a voice from even a moderate distance. That's not to say that it will make those situations sound like you're pressed up to the mic, but it's undoubtedly convenient that it can. The one inconvenient part of the equation is the price: $200 (or less). If you're cool with that, you won't come away disappointed.