Get Upright by Rav Lekh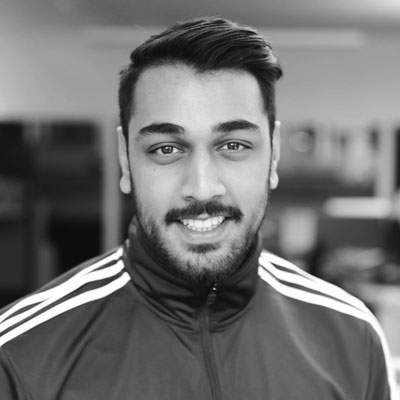 GetConnected saw the Upright posture training device at CES 2019, so we brought it in and asked if anyone in the office would like to give it a try. As a 6'4″ designer and Art Director who works in front of computer screen all day, Rav was eager to see if it would really make a difference. Here's what he thought, in his own words.
Why did I try a posture device?
For myself and others, bad posture can be a result of many things, including: poor health, lack of positive self-perception, or a bad habit picked up from one's environment. As a digital designer at Blink with over 6 years experience, I've spent the majority of the last decade sitting at a computer desk, which has rapidly made my poor posture even worse.
After years of wanting to improve my posture but not finding any real solutions aside from memory tricks, I tried the Upright Go, a simply designed digital device similar in size to a USB memory stick. I tested it over the span of 10 days and, yes, I found a noticeable improvement in my posture!
How does it work?
Using replaceable adhesive pads, the Upright Go is attached directly onto the skin, between the shoulder blades along the upper back. After downloading the Upright Go app and connecting my device via Bluetooth, it began to monitor my posture throughout the day. Once I secured and connected the device, I input my personal data for a more personalized experience. This data includes characteristics such as height, weight, age and current posture quality. Upright Go then calculated a catered training plan to get my posture in great form.
For me, this was a training period spread over 18 days. I began by calibrating it to my ideal comfortable posture while standing. Once my form started to move away from that posture, the device notified me and displayed the change. When I was slouching over the set limit for my posture training, the device would vibrate gently with an adjustable time delay until my posture was corrected, then constantly reminded me to keep form. The Upright Go also offers the ability to reset/recalibrate your current posture throughout the day.
The app is extremely intuitive and if you're not in 'training mode', the app will record your posture throughout the day (tracking mode). From this, it takes a 'snapshot' of your daily posture. If you are in training mode, the device will vibrate on alert, and you have the option to change to tracking mode.
What did I think?
Upright Go is a great gadget for anyone with bad posture! Unlike other solutions on the market (like physical shoulder braces), this device focuses on mental training. It's a hidden and silent reminder to continuously train mentally in order to keep your spine in alignment. I like that the Upright Go offers three options to chose as a 'current activity' (sitting, being mildly active, or walking).
Something I didn't enjoy about this device, which may have very well been a fault of mine, is the battery life. The battery would drain halfway through the day as my posture was terrible and caused the device to constantly vibrate. However, as I have ventured through my training course, fewer reminders/vibrations are required.
I would highly recommend this product to anyone wanting to make a real change to their posture. The Upright Go provides a physical reminder as well as mental training to the user, which I think is key to a long term improvement in posture. Give it a go!
Buy It Here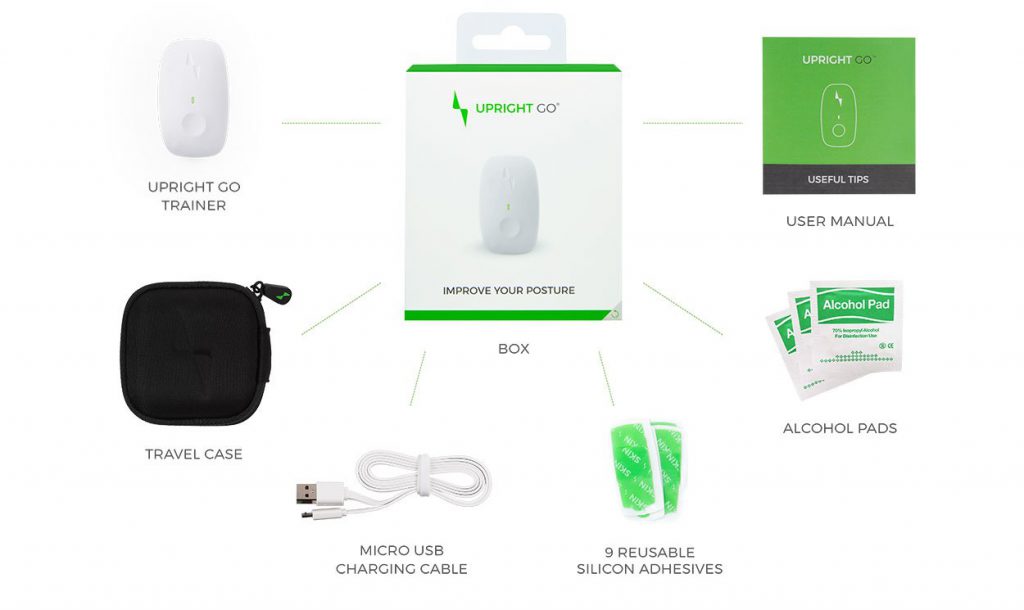 Read more product reviews and order your own Upright Go for $109.95 CDN on Amazon Prime.
Learn More
Watch our TechTalk segment clip on Global News (January 2019) or listen to Rav discuss his posture training experience with Mike Agerbo on the GetConnected radio episode below (March 2019).