APP SHOW Podcast - Nov 10 - Shopping Online Without Passwords and PLEX Powered Streaming
https://getconnectedmedia.com - The APP SHOW video podcast makes a brief stop in Las Vegas for the Money 2020 Expo. MasterCard was showing off technology that makes conventional passwords and biometrics a thing of the past for online shoppers. We also check out one of the most popular personal strea…
GC Podcast - Nov 9 - Lasers Hack Smart Speakers and Getting Hosed on Crypto
https://getconnectedmedia.com - On this week's GetConnected Video Podcast we talk about how researchers have discovered that certain lasers can send commands to smart speakers. Could your Amazon Echo and Google Assistant be compromised? We dive deeper on that. We also talk about how another cryptocu…
The Future of Threat Detection Technology is WiFi
https://getconnectedmedia.com - First Responder Technologies Inc. is a company that wants to make the world safer. Founded by an ex-RCMP officer, the company seeks to make this a reality by providing better information to law enforcement, so that they can act sooner. Their approach uses a proprietar…
GC Podcast - Nov 2 - Threat Detection Tech, Insuring the Future, and Smart Security
https://getconnectedmedia.com - This week's GetConnected Video Podcast goes heavy into things that can protect us, the people that depend on us, and our things. We're talking to a company that has created a technology that can detect threats in large public places. We also talk about how insurance i…
APP SHOW Podcast - Nov 3 - Sell Old Clothes for Cash and Cheaper Smartphone Plans for Canada
https://getconnectedmedia.com/watch - The APP SHOW video podcast gets fiscal with some ideas on how we might save some cash. First, we've got an app called Poshmark that lets you sell your clothes online. Next, we discuss how the Canadian government can keep its promise of lowering our phone bills b…
APP SHOW Podcast - Oct 27 - Creative Drawing on Apple iPads and Deciphering Intel Processors
https://getconnectedmedia.com/watch - In this very creative edition of the APP SHOW video podcast, we talk to one with one of our own graphics artists to get their thoughts on the Apple iPad as an artistic tool. The results will amaze you. Also, we get educated on Intel's latest processors and what …
GC Podcast - Oct 26 - Rogue Alexa Apps, Home Saving Earthquake Tech, and Robotic Cleaning Companions
https://getconnectedmedia.com - We've got a lot to talk about on this week's GetConnected Video Podcast! Is Alexa stealing your data with rogue apps? The answer is yes, and here's what you need to do to stay safe. We're also covering some potential life and property saving earthquake tech from a com…
A Brilliant Smart Home Control Solution
https://getconnectedmedia.com - Smart home products can be a wonderful thing. Especially when they work together in harmony. It's even more harmonious if it works for every member of the household too. Brilliant was created out of a true need to make home automation setup easy. The system easily sli…
Subscribe to our YouTube channel for exclusive features, tech event reporting, expert interviews, editorial gadget reviews, tech tips, buyer guides, technology career spotlights, industry news, tech trends, and more.
In 2019, we guarantee that our video content is fact-checked and thoughtfully produced to ensure editorial objectivity and factual accuracy. To honour journalistic integrity and earn your trust, Get Connected does not accept or produce paid product reviews.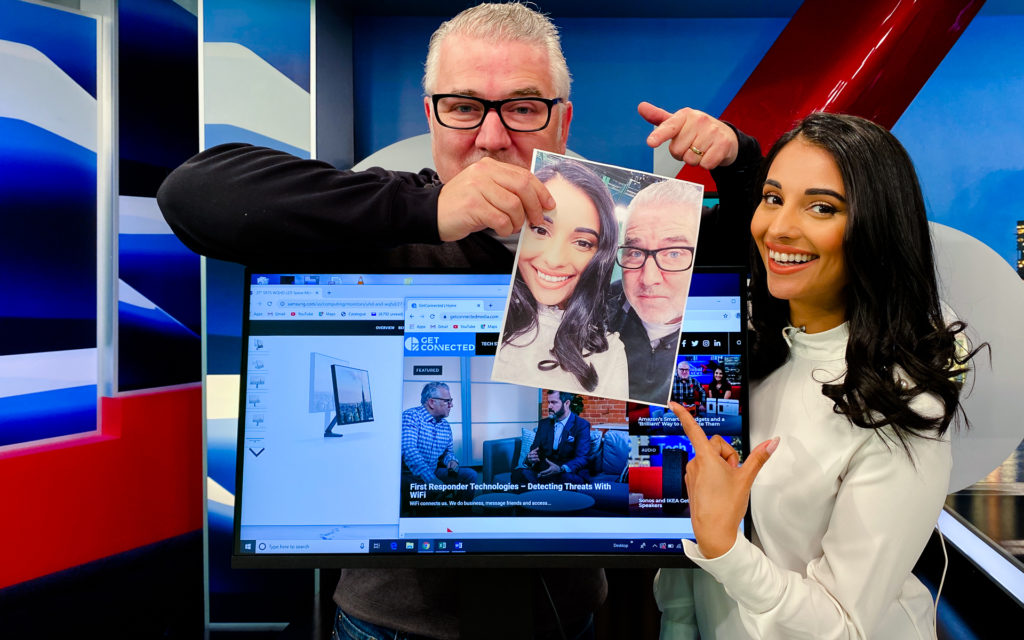 On the Wednesday Global News Tech Talk, we get connected with products that save us space and money. From EcoTank printers to space-saving Samsung monitors.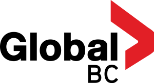 Every Wednesday on the Global News at Noon, and every other Monday on the Global News Morning Show, Get Connected and GlobalBC demonstrate new consumer tech and discuss what's going on in technology news.  
Watch Tech Talk for contest announcements, exclusive first looks at new gadgets, and even special discount codes for our viewers.
The GetConnected TV Show has been running for 25 seasons as a diverse compilation of our gadget reviews, tips, tricks, and tech journalism. Watch previous seasons on Roku.
GetConnected has something new in store for the 26th season airing in Fall 2019, and we are developing a BRAND NEW technology docu-series, airing in 2020. Subscribe to our YouTube channel for the pilot episodes and updates.
Get Cheap Data Abroad with Cellhire | GetConnectedTV
Today we have a bunch of carriers and plan options depending on our mobile use. They fit any type of local needs but when abroad though problems begin. Since mobile phones don't come unlocked you either need an extra phone or an international SIM cards. Cellhire provides really cheap cellphones or h…
Get Cheap Data Abroad with Cellhire | GetConnectedTV
Today we have a bunch of carriers and plan options depending on our mobile use. They fit any type of local needs but when abroad though problems begin. Since mobile phones don't come unlocked you either need an extra phone or an international SIM cards. Cellhire provides really cheap cellphones or h…
Turn Your TV into a Computer Screen | GetConnectedTV
Now that most of your gadgets are connected you can control your electronic devices remotely. Logitech Wireless K400 Plus is a great keyboard that gives you the flexibility to use your TV as a computer screen or display all apps on your smart TV. You won't need to get cable crossing your entire livi…
Get The Best Internet Connection with NETGEAR Powerline 1200 Adaptor
https://getconnectedmedia.com - Whether it be in the basement or in the backyard, there is always a place in your home where your Internet connection could be improved. NETGEAR Powerline 1200 is an adaptor to provide an Ethernet Internet connection anywhere using the electrical outlets in your home.…
A Portable Router for Travelling | GetConnectedTV
Today it's quite easy to connect to the wifi while travelling but there are still a few dead zones where you'll be left with to your own devices, literally! Andy unearthed Netgear Trek, a portable router for when you are on the go. It creates a wireless connection from a regular internet system or e…