Samsung Unleashes Robots, Vertical TVs, and More at CES 2020
https://getconnectedmedia.com - At CES 2020 Las Vegas this year, Samsung unleashed a number of new and notable innovations. The robot army grows stronger with the addition of Ballie and Bot Chef. Also, for Millenials that love vertical video, they released a new category of vertical capable TVs that…
NEOFECT Empowers Stroke Rehabilitation at CES 2020
https://getconnectedmedia.com - There were so many amazing new gadgets and tech at CES 2020 in Las Vegas. From folding smartphones to robotic chefs. But one thing that caught our eye was the work that Neofect was doing for stroke rehabilitation. Their first product, the smart glove, revolutionized s…
The APP SHOW - Jan 12 - CES 2020 Las Vegas Episode
https://getconnectedmedia.com - On this week's APP SHOW video podcast we were in Las Vegas for the CES 2020 show, which is better known as just CES. We have a look at many of the behind the scenes apps, AI, and software that power the technology that will be changing the world in the next few years.…
GC Podcast - Jan 11 - The CES 2020 Edition
https://getconnectedmedia.com - On this week's GetConnected Video Podcast, the team is as the Consumer Electronics Show in Las Vegas, better known as CES 2020. We're on the floor checking out some of the coolest gadgets and tech in the land. We've got all the coolest tech and more on the January 11,…
A 'Brilliant' New Smart Dimmer and Smart Plug Emerges at CES 2020
https://getconnectedmedia.com - At CES 2020, we met up with Brilliant co-founder, Aaron Emigh, to talk about what new and exciting things they have been working on since the launch of their original touch screen smart switch. For CES, the company launched a new smart dimmer and a new smart plug. Bot…
IoTeX Ucam is a WiFi Camera Secured by Block Chain at CES 2020
https://getconnectedmedia.com - It's been nothing short of a disaster for wireless security camera companies as of late. From Ring doorbell cameras getting compromised, to a database breach at Wyze, where 2.4 million customers were exposed. At CES 2020, we came across IoTeX. Their wireless camera so…
ANKER Announces New Eufy Vacuum Products at CES 2020
https://getconnectedmedia.com - ANKER is one of the most recognizable brands for smartphone charging accessories. Best known for its reliable and quick charging power banks, the company has branched out into other related areas like Bluetooth speakers and headsets. But one thing you might not know i…
The APP Show - Jan 5 - Blinkin' Surveillance Cameras Everywhere
https://getconnectedmedia.com - On this week's APP SHOW video podcast, it's all about the good that surveillance cameras do, and the bad too. On the good side, surveillance cameras helped thwart a break-in attempt in our own offices recently. AJ Vickery takes us through this exciting tale of justice…
Subscribe to our YouTube channel for exclusive features, tech event reporting, expert interviews, editorial gadget reviews, tech tips, buyer guides, technology career spotlights, industry news, tech trends, and more.
In 2019, we guarantee that our video content is fact-checked and thoughtfully produced to ensure editorial objectivity and factual accuracy. To honour journalistic integrity and earn your trust, Get Connected does not accept or produce paid product reviews.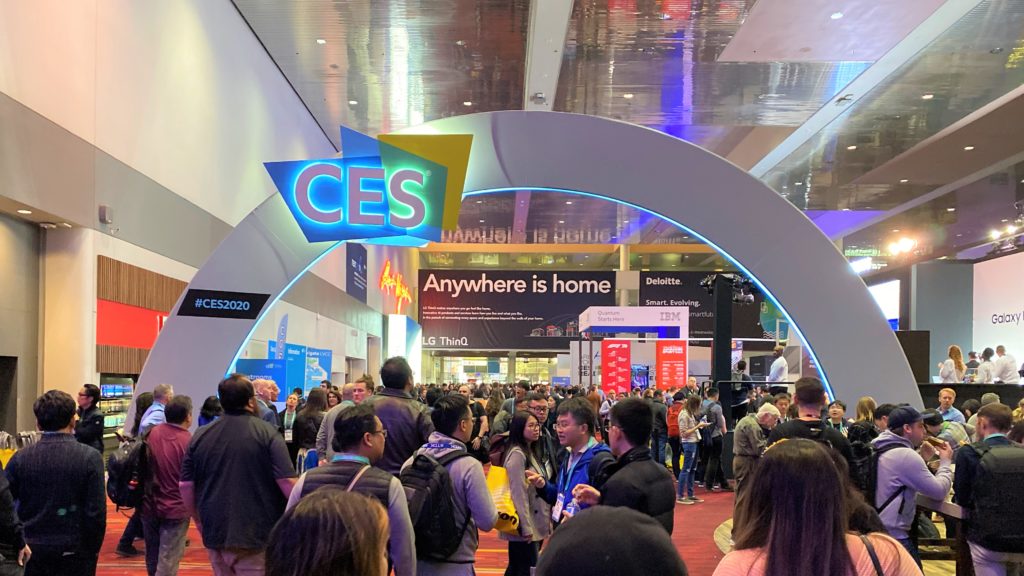 On Global News Tech Talk today, we round up all the best gadgets and tech that the team saw at CES 2020 Las Vegas. From beauty tech to cooking robots!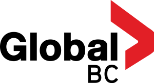 Every Wednesday on the Global News at Noon, and every other Monday on the Global News Morning Show, Get Connected and GlobalBC demonstrate new consumer tech and discuss what's going on in technology news.  
Watch Tech Talk for contest announcements, exclusive first looks at new gadgets, and even special discount codes for our viewers.
The GetConnected TV Show has been running for 26 seasons as a diverse compilation of our gadget reviews, tips, tricks, and tech journalism. Watch previous seasons on Roku.
Tile Releases New Mate, Pro, Slim and Sticker Gadget Trackers
https://getconnectedmedia.com - Tile just released a range of brand new Bluetooth tracking devices, to help battle the plague of lost gadgets. These Bluetooth devices attach to all your gadgets, bags, even pets, so you know where they are. With these new products, they should be even easier to stick…
Tile Releases New Mate, Pro, Slim and Sticker Gadget Trackers
https://getconnectedmedia.com - Tile just released a range of brand new Bluetooth tracking devices, to help battle the plague of lost gadgets. These Bluetooth devices attach to all your gadgets, bags, even pets, so you know where they are. With these new products, they should be even easier to stick…
HPE BlueShore Financial
https://getconnectedmedia.com - (video description) || FEATURED PRODUCTS || (make/model and Amazon links) || PRODUCED WITH || (tech used to shoot/edit) ----- GetConnected brings you technology news, inspiring tech stories, and tips for digital living at home and work. For more tech advice, edito…
The Future of Healthcare with HPE
From the show floor at HPE Discover in Las Vegas, Mike Agerbo talks with Richard Bird, Marketing Manager for Healthcare and Life Sciences at HPE about the future of Healthcare with HPE and how they are actually saving lives with technology. ----- GetConnected brings you technology news, inspiring …
Why Nikolas Badminton has an RFID Implant
Is the future of wearable technology implantable? We are familiar with insulin pumps and pacemakers in the medical technology world, but a wide variety of implantable technology is now available. GetConnected chatted with futurist Nik Badminton about the pros and cons of his RFID implant. Why did …