GC Podcast - Oct 19 - Made by Google, Volvo Electrifies, and Brilliant Smart Homes
https://getconnectedmedia.com - We've got so many big things to talk about on this week's GetConnected Video Podcast. First, we dive into the Made by Google event and all the new announcements including Pixel 4 and Pixel 4 XL. We also talk to Volvo as they welcome their first electric vehicle, the X…
Volvo XC40 Recharge - An EV With Android OS Inside
https://getconnectedmedia.com - The new Volvo XC40 Recharge is the company's first fully electric vehicle. Built to extend its SUV product line into the era of EVs, the company has also partnered with Google to make it the very first vehicle with the Android operating system inside. We talk to Volvo…
Tesla V10 Software Update - Our Favourite Features
https://getconnectedmedia.com - The Tesla V10 software update is the company's most ambitious yet, adding many new features. We cover our favourite ones loaded on the Tesla Model 3, including Spotify, Netflix, and of course, car karaoke, or better known as 'Caraoke.' The best part of this update is …
GC Podcast - Oct 12 - Robots Steal Jobs, Seniors Lose Independence, and People Misplace Gadgets
https://getconnectedmedia.com/listen - Welcome back to the GetConnected Video Podcast. This week, we seem to be in search of things. We're looking for new jobs because robots are taking them. We have seniors looking for independence with the latest health monitoring systems from Telus. And finally, …
APP SHOW Podcast - Oct 13 - Tesla Karaoke (Again), MacOS Catalina, and Science Apps
https://getconnectedmedia.com/listen - In this week's episode of the APP SHOW video podcast, we're covering that Tesla V10 update again. Especially that new karaoke app. Also, we do a deep dive into the new macOS Catalina update. Should you consider updating? We give you the pros and cons. We also h…
Tile Releases New Mate, Pro, Slim and Sticker Gadget Trackers
https://getconnectedmedia.com - Tile just released a range of brand new Bluetooth tracking devices, to help battle the plague of lost gadgets. These Bluetooth devices attach to all your gadgets, bags, even pets, so you know where they are. With these new products, they should be even easier to stick…
GC Podcast - Oct 5 - A Case for 8K TVs, Our First Mailbag, and the Red Planet
https://getconnectedmedia.com/listen - Welcome back to the GetConnected Video Podcast. This week, the team is riffing on 8K TVs with our special guest, Erin Lawrence from TechGadgetsCanada. We also open up our mailbag for the very first time and answer some of your questions. And finally, you can le…
APP SHOW Podcast - Oct 6 - WeWork Controversy, the End of Consoles, Tesla Karaoke and More!
https://getconnectedmedia.com/listen - In this episode of the APP SHOW video podcast, we talk about a new Tesla update that includes "Car-a-oke" along with other games and apps. We discuss the mess that WeWork has made in the co-working and real-estate space. In this week's Hot Five Apps, we're focu…
Subscribe to our YouTube channel for exclusive features, tech event reporting, expert interviews, editorial gadget reviews, tech tips, buyer guides, technology career spotlights, industry news, tech trends, and more.
In 2019, we guarantee that our video content is fact-checked and thoughtfully produced to ensure editorial objectivity and factual accuracy. To honour journalistic integrity and earn your trust, Get Connected does not accept or produce paid product reviews.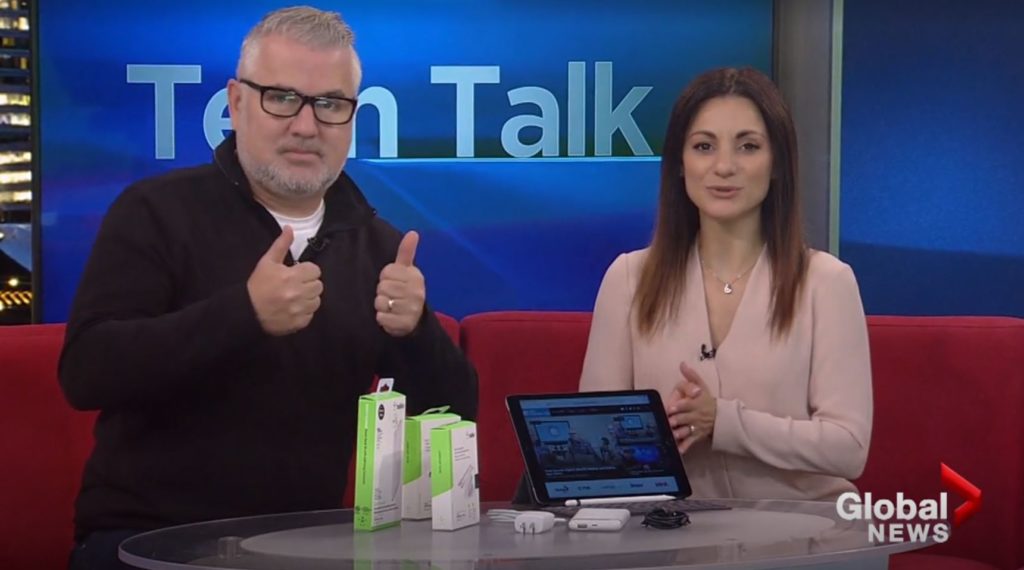 On this week's tech talk on Global News, we're talking about Apple's latest 7th generation iPad, and all the accessories you'll need!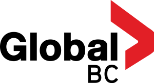 Every Wednesday on the Global News at Noon, and every other Monday on the Global News Morning Show, Get Connected and GlobalBC demonstrate new consumer tech and discuss what's going on in technology news.  
Watch Tech Talk for contest announcements, exclusive first looks at new gadgets, and even special discount codes for our viewers.
The GetConnected TV Show has been running for 25 seasons as a diverse compilation of our gadget reviews, tips, tricks, and tech journalism. Watch previous seasons on Roku.
GetConnected has something new in store for the 26th season airing in Fall 2019, and we are developing a BRAND NEW technology docu-series, airing in 2020. Subscribe to our YouTube channel for the pilot episodes and updates.
Get Cheap Data Abroad with Cellhire | GetConnectedTV
Today we have a bunch of carriers and plan options depending on our mobile use. They fit any type of local needs but when abroad though problems begin. Since mobile phones don't come unlocked you either need an extra phone or an international SIM cards. Cellhire provides really cheap cellphones or h…
Get Cheap Data Abroad with Cellhire | GetConnectedTV
Today we have a bunch of carriers and plan options depending on our mobile use. They fit any type of local needs but when abroad though problems begin. Since mobile phones don't come unlocked you either need an extra phone or an international SIM cards. Cellhire provides really cheap cellphones or h…
Turn Your TV into a Computer Screen | GetConnectedTV
Now that most of your gadgets are connected you can control your electronic devices remotely. Logitech Wireless K400 Plus is a great keyboard that gives you the flexibility to use your TV as a computer screen or display all apps on your smart TV. You won't need to get cable crossing your entire livi…
Get The Best Internet Connection with NETGEAR Powerline 1200 Adaptor
https://getconnectedmedia.com - Whether it be in the basement or in the backyard, there is always a place in your home where your Internet connection could be improved. NETGEAR Powerline 1200 is an adaptor to provide an Ethernet Internet connection anywhere using the electrical outlets in your home.…
A Portable Router for Travelling | GetConnectedTV
Today it's quite easy to connect to the wifi while travelling but there are still a few dead zones where you'll be left with to your own devices, literally! Andy unearthed Netgear Trek, a portable router for when you are on the go. It creates a wireless connection from a regular internet system or e…