Between 2 Nerds | What is it like to see the centre of Chinese technology?
This week on Between 2 Nerds, John Biehler and Mike Agerbo chat with Kali Readwin about reflections and insights into our recent trip to Shenzhen, China. What did the media get to see at Huawei's campus and manufacturing facility? What did we see at the world's largest electronics market? Is there…
Between 2 Nerds | What makes you a gamer?
In this casual conversation, Kali Readwin chats with special guest nerds Cinthia Torres and Kevin Pan, two self-professed gamers of different ilks. Cinthia is a mobile gamer and parent who loves playing social games like Candy Crush with her autistic children, while Kevin is more of a "traditional…
Touring the World's Largest Electronics Market
Here is what Mike Agerbo and John Biehler saw while wandering around Huaqiangbei, the world's largest electronics marketplace in Shenzhen, China. With 6 floors of gadgets, LEDs, smartphone accessories, cables, drones, and more, this is just one building in Shenzhen's technology market district in Gu…
Packing Mike's Mobile Office for China
Ni hao, China! GetConnected is headed off to Shenzhen to explore the electronics market, get an exclusive media tour of the facilities at Huawei Technologies, and then explore the tech in Hong Kong. While Mike Agerbo and John Biehler are away from the office, the show must go on! Here are some of th…
First Drive in Mike's New Tesla!
Mike Agerbo picked up his new Tesla, so we went with him to drive it off the lot! Watch to find out why he made the switch to electric and hear his first impressions. ----- GetConnected brings you gadgets, apps, and tips for digital living at home and work. For more tech advice, product reviews, t…
Between 2 Nerds | How has Star Wars impacted your relationship to technology?
May the Fourth be with you! In honour of Star Wars Day, John Biehler and Graham Williams nerd out with Kali Readwin about how Star Wars has impacted their lives and how they think it has influenced our expectations of technology. | AS MENTIONED | Adero Smart Organizing System https://adero.com/ …
Between 2 Nerds | Are implants the future of wearables?
Are implants the next wave of wearable technology? Technology nerds Graham Williams, Kali Readwin, and John Biehler discuss the exciting (and possibly scary) future of wearables. Where does fashion end and cyborg life begin? Would you get an implant? We talked to someone who did. Watch our interv…
Huawei P30 Pro Dual-view Raw Footage Sample
The latest update* to the Huawei P30 Pro smartphone enabled the Dual-View video mode which gives you a split-screen view using two different camera lenses at the same time. This dual view is combined into one 1080p HD video file (you don't appear to have the option of recording both at the same time…
Subscribe to our YouTube channel for exclusive features, tech event reporting, expert interviews, editorial gadget reviews, tech tips, buyer guides, technology career spotlights, industry news, tech trends, and more.
In 2019, we guarantee that our video content is fact-checked and thoughtfully produced to ensure editorial objectivity and factual accuracy. To honour journalistic integrity and earn your trust, Get Connected does not accept or produce paid product reviews.  
Father's Day is right around the corner, and there's no better time to tell your dad how special he is. If you're struggling with gift ideas that he will appreciate, we can help. For the dad who can't get enough of his Tesla:Nomad Tesla Model 3 Wireless Charging Pad Built...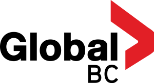 Every Wednesday on the Global News at Noon, and every other Monday on the Global News Morning Show, Get Connected and GlobalBC demonstrate new consumer tech and discuss what's going on in technology news.  
Watch Tech Talk for contest announcements, exclusive first looks at new gadgets, and even special discount codes for our viewers.
The GetConnected TV Show has been running for 25 seasons as a diverse compilation of our gadget reviews, tips, tricks, and tech journalism. Watch previous seasons on Roku.
GetConnected has something new in store for the 26th season airing in Fall 2019, and we are developing a BRAND NEW technology docu-series, airing in 2020. Subscribe to our YouTube channel for the pilot episodes and updates.
Get Cheap Data Abroad with Cellhire | GetConnectedTV
Today we have a bunch of carriers and plan options depending on our mobile use. They fit any type of local needs but when abroad though problems begin. Since mobile phones don't come unlocked you either need an extra phone or an international SIM cards. Cellhire provides really cheap cellphones or h…
Get Cheap Data Abroad with Cellhire | GetConnectedTV
Today we have a bunch of carriers and plan options depending on our mobile use. They fit any type of local needs but when abroad though problems begin. Since mobile phones don't come unlocked you either need an extra phone or an international SIM cards. Cellhire provides really cheap cellphones or h…
Turn Your TV into a Computer Screen | GetConnectedTV
Now that most of your gadgets are connected you can control your electronic devices remotely. Logitech Wireless K400 Plus is a great keyboard that gives you the flexibility to use your TV as a computer screen or display all apps on your smart TV. You won't need to get cable crossing your entire livi…
Get The Best Internet Connection with NETGEAR Powerline 1200 Adaptor | GetConnectedTV
Whether it be in the basement or in the backyard, there is always a place in your home where your Internet connection could be improved. NETGEAR Powerline 1200 is an adaptor to provide Ethernet Internet connection anywhere using the electrical outlets in your home. Andy explains how they work. B…
A Portable Router for Travelling | GetConnectedTV
Today it's quite easy to connect to the wifi while travelling but there are still a few dead zones where you'll be left with to your own devices, literally! Andy unearthed Netgear Trek, a portable router for when you are on the go. It creates a wireless connection from a regular internet system or e…