We had the chance to chat with Chris Fabes from Lenovo at CES and he shared with us some of the exciting new products coming later this year to Canada. This was an especially exclusive first look which we did in a main hallway during CES and had to keep a crowd of onlookers back as Chris and Mike went through the products with some folks actually trying to grab the devices right off the table!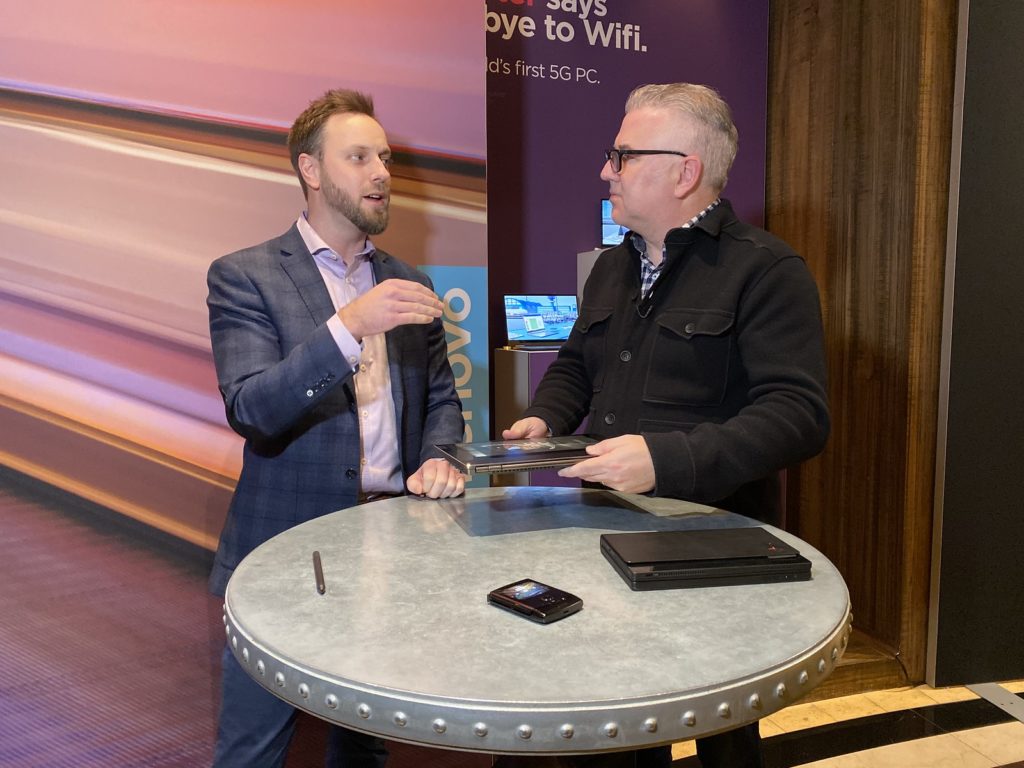 First up is the Lenovo Thinkbook Plus which adds an e-ink display to the lid of their Thinkbook notebook. You're able to draw on this e-ink display like a notepad allowing you to close the notebook and focus on your work. Those notes can be then inserted into a document or email very easily.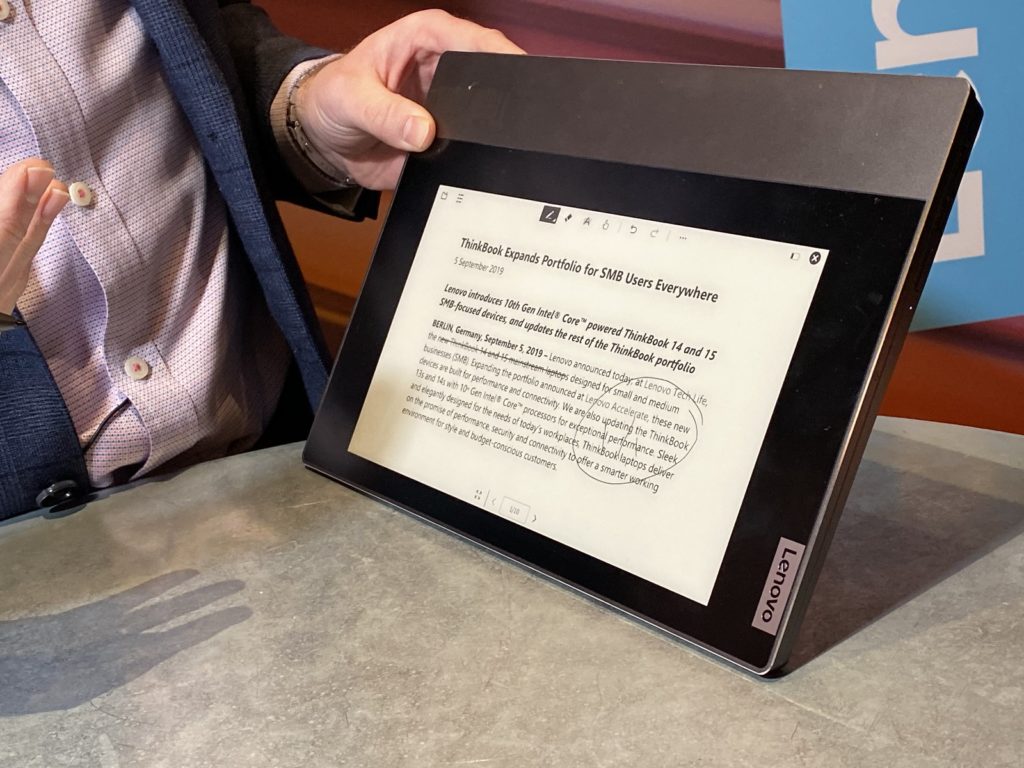 Next up is the X1 Fold – a compact, leather bound folding tablet that opens up to an OLED display just shy of 13″. There is an included wireless keyboard that can be popped out. A little kickstand on the back allows you to use the full display on a desk top surface or you can use it like a book with a fold in the middle when reading.
Finally, everyone has been talking about the new Motorola Razr folding smartphone (Motorola is now owned by Lenovo). We got to see and hold it ourselves and it finally feels like the folding phone has found it's sweet spot as far as the right form factor as this phone is nice and compact…and very satisfying to open and close up.

Stay tuned for more hands on with these devices as they make their way to Canada over the coming months.