iRobot makes a fantastic product for maintaining your home. It cleans under beds, couches, and furniture. But as any Roomba owner will tell you, it doesn't deal well with a cluttered space. You do need to do a bit of prep for Roomba to do its very best job. Things like cables can leave a tangled mess, and even a hair scrunchie from your child's gymnastics outfit can stop Roomba in its tracks. What about animals and their organic horrors? Cleaning robots having a bit of a day are the stuff of legends on YouTube.
So, when Roomba created their brand new J7 series of cleaning robots, they looked harder at some things that would make a human's life easier. Especially pet owners.
What's New in the iRobot Roomba J7 Series?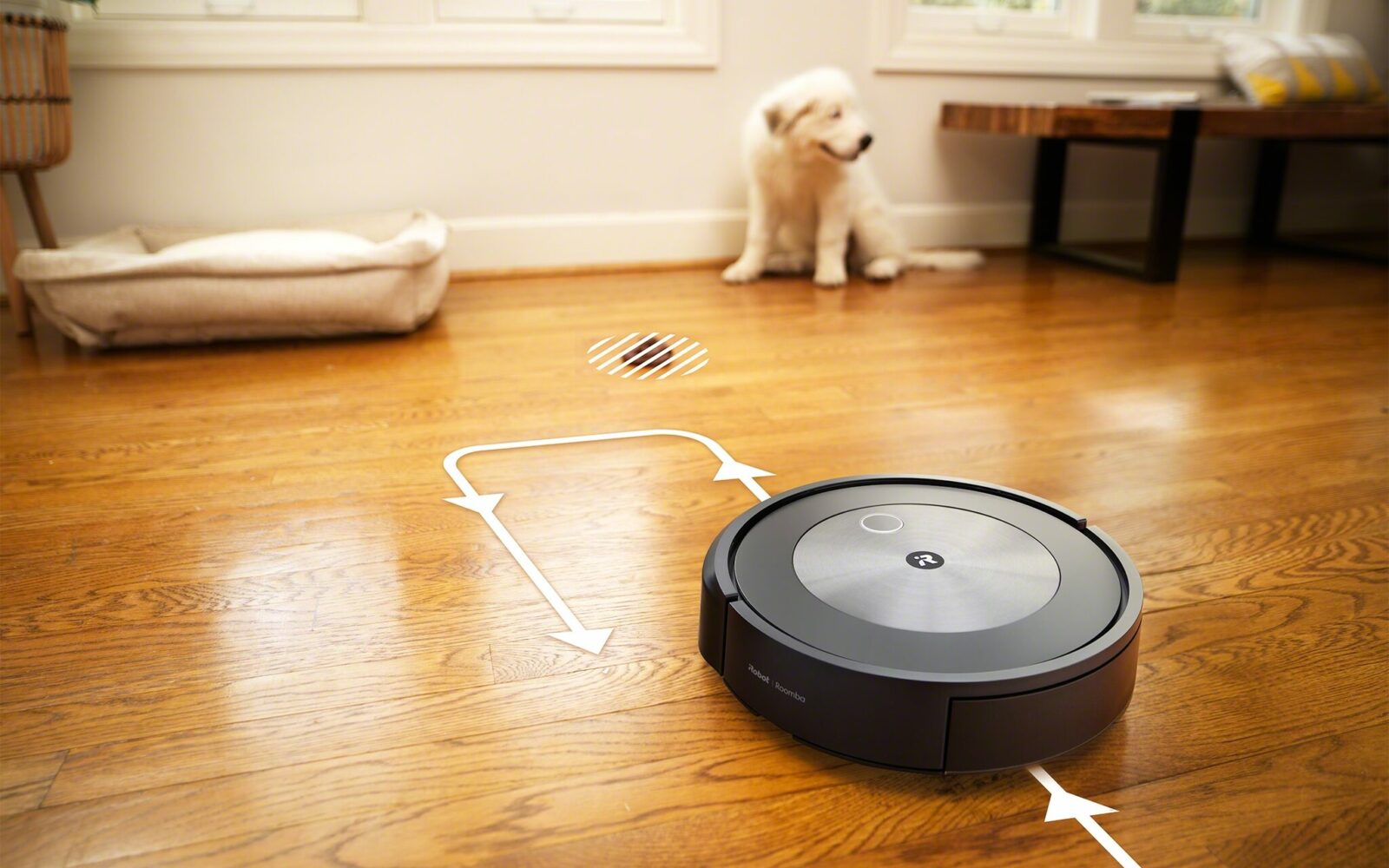 The PrecisionVision Navigation is the highlight of the Roomba J7 series. It's a feature that gives it the smarts it needs to deal with the mess that humans, big and small, and pets, create. By identifying a wide range of troublesome obstacles such as cords and more, Roomba J7 can complete its daily cleaning tasks without interruption. If you have the Roomba J7+ with CleanBase Automatic Dirt Disposal, you don't even have to empty it. It's one of our most favourite features.
What about pet waste? Well, this is a sticky situation that many pet owners with Roombas have anxiety thinking of. iRobot has spent a significant amount of time training the Roomba J7 series using over 100,000 photos, models, and other representations of pet droppings. And they are confident that the J7 series will avoid this mess and leave the cleaning of these specific messes to the humans. Don't believe me? Have a look below straight from iRobot C.E.O., Colin Angle.
iRobot is so confident about its 'poop detection' that it has backed its Roomba J7+ model with a Pet Owner Official Promise (P.O.O.P.), which aims to prevent future viral videos. The J7+ is the one with the CleanBase Automatic Dirt Disposal dock. Let's not imagine what would happen if Roomba docked with a load on board. But if Roomba J7+ does mess up, iRobot will replace it.
The newest Roomba also integrates the latest technologies. First introduced in the iRobot Roomba S9+, the latest iRobot Genius™ 3.0 Home Intelligence will take the wheel and start cleaning when you're away so that you can come home to a cleaner one. Advanced scheduling can also have the Roomba J7 series come out when it's's needed, like after lunch or dinner, and it can even suggest additional cleaning during allergy season. Smart Map Coaching can also help the Roomba J7 series avoid areas you don't want to be cleaned, making jobs more efficient. A new help guide makes the setup more effortless than ever.
The Cleaning Time Estimates help you figure out how long it will take for Roomba to complete its current job for those clock watchers out there. Quiet Drive will benefit the Roomba J7 series return to its dock quietly, without engaging the vacuum motors, if the job is only for a specific part of the home. This will not only save battery life, but it will also save your ears.
Should You Buy an iRobot Roomba J7 Series?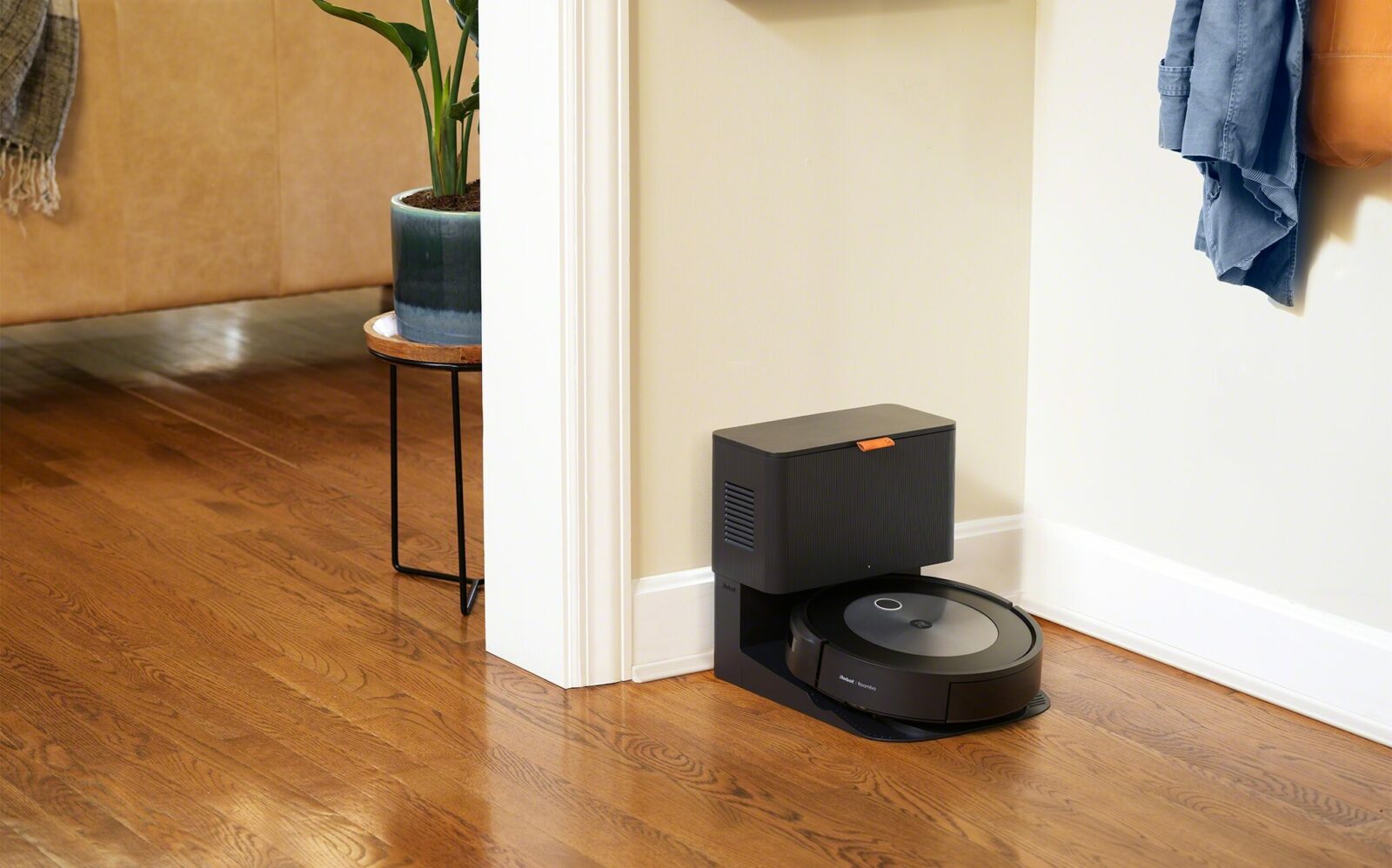 The new iRobot Roomba J7 series cleaning robot is exciting to both existing and new users. For us old-school iRobot users, the Roomba J7 answers many of our wishes, including better obstacle navigation and an easier-to-place CleanBase Automatic Dirt Disposal base in the J7+ model. The CleanBase in previous models proved to be quite tall, making it more challenging to place, and the new shorter base makes it easier to set up in a lot more places. And if you're a pet owner with a Roomba, The P.O.O.P. guarantee certainly provides a lot more peace of mind when jobs are scheduled while you're away. No more surprises when you get home!
New cleaning robot users will have a great experience out of the box. They won't know about all the exciting things we've encountered watching Roomba grow up. They'll get a robot that avoids messes, completes its missions and empties itself when it's done. What more can we ask for?
If you buy one, we'd have to recommend the iRobot Roomba j7+ with Clean Base Automatic Dirt Disposal. This gets us closest to that cleaning utopia where the robot does all the cleaning, and you don't have to lift a finger. We wish that there was some way to do away with the disposable bags. But on balance, the bags provide significant protection from exposure to all the allergens when it's finally time to empty the bin. Yes, Roomba is compatible with your favourite smart assistants too, making it a great tool in your smarthome.
The Roomba J7+ retails for $1049.99 CAD, or you can get it without the Clean Base as the Roomba j7 for $799.99 CAD.
We're looking forward to testing out this latest addition to the iRobot Roomba lineup. If you have any questions about it, make sure you comment below.