How much help would you accept to improve your writing ability? Grammarly says it can hold your hand along the way and help fix your mistakes every time.
By now, you may have come across a Grammarly ad on YouTube or social media promoting its real-time editing help. The premise is pretty simple: it will assist any word processing document with spelling, grammar and style changes wherever necessary. The extent to which it checks for those things depends on whether you're paying extra or not.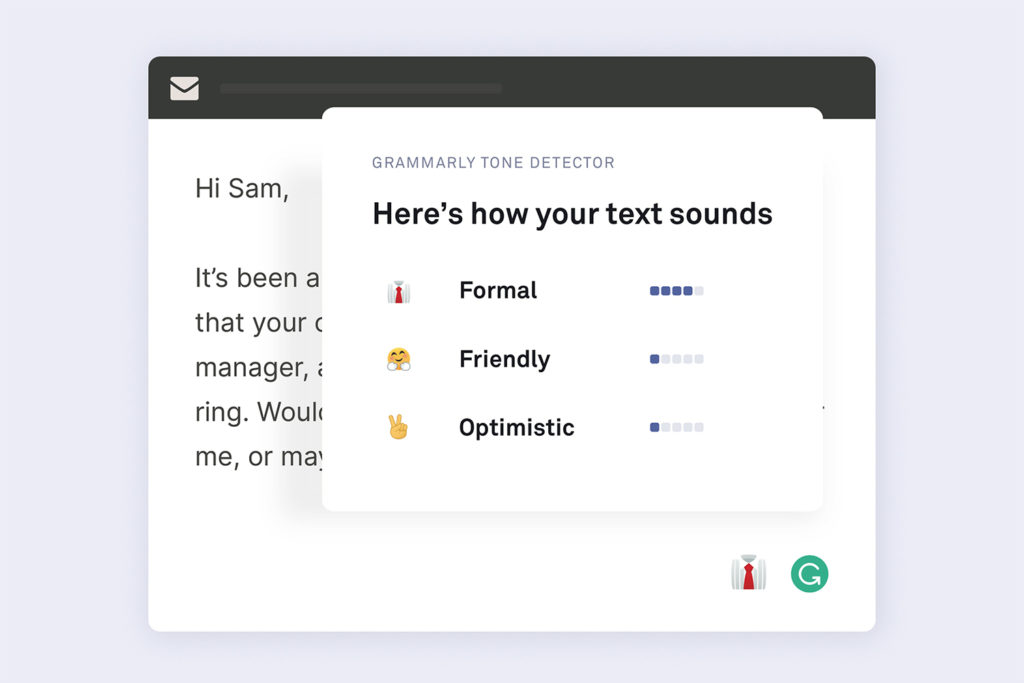 Grammarly features
This isn't your typical spellcheck, like in Word where a red underline highlights a misspelled word. You get the proper spelling spelled out for you, and that also goes for grammar. To keep things up to date, Grammarly uses its own database to check for what's best in any given sentence. But to do that, it needs a constant Internet connection because it's pulling that information from the cloud.
When you expand to paid tiers, you get more intricate features, particularly related to style, fluency and vocabulary. There are even safeguards for potential plagiarism and tone or formality based on the type of thing you're writing. The company suggests the scope of these tools are ideal for work and school, and it's hard to argue that on paper. The hope is that they help a worker or student improve their writing ability to stop making the same mistakes over time.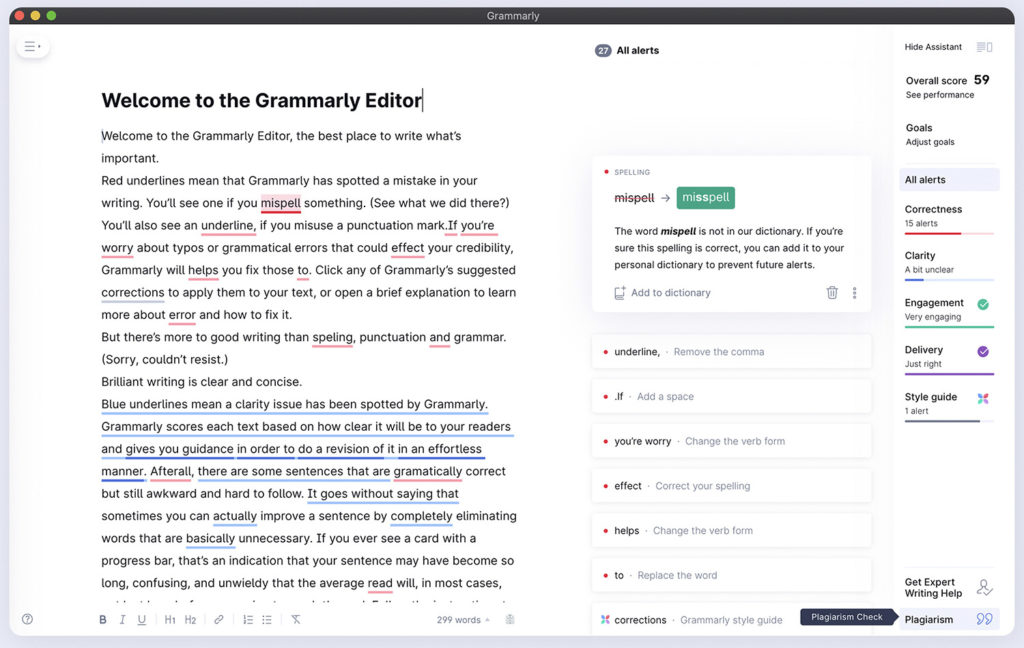 Device availability
Grammarly spread itself out a fair bit. There are standalone desktop apps for Windows and MacOS, though you can also use it on a computer in various other ways. If you want to apply it to just Microsoft Word, you can. If you want it on all of Microsoft Office, that's fine, too. There are browser extensions for the major browsers, like Chrome, Firefox, Edge and Safari. More recently, it added Google Docs support as well, letting you get those features working on documents there.
You can get Grammarly on an iOS or Android device, though it's just a keyboard you can use with any app. The iPad is a little different, where there is a version that includes both the keyboard and style editor. That means you could start typing up a document within the My Grammarly section and get the extras there. I haven't seen the same experience for Android tablets, but it may be something that's coming at a later time. Time will tell.
No matter what device you use, you will need Internet access for it to work, as there is no real offline functionality here. It also needs to be a steady and robust connection because of the constant analysis. Otherwise, you'll experience a lag between what you type and what it suggests.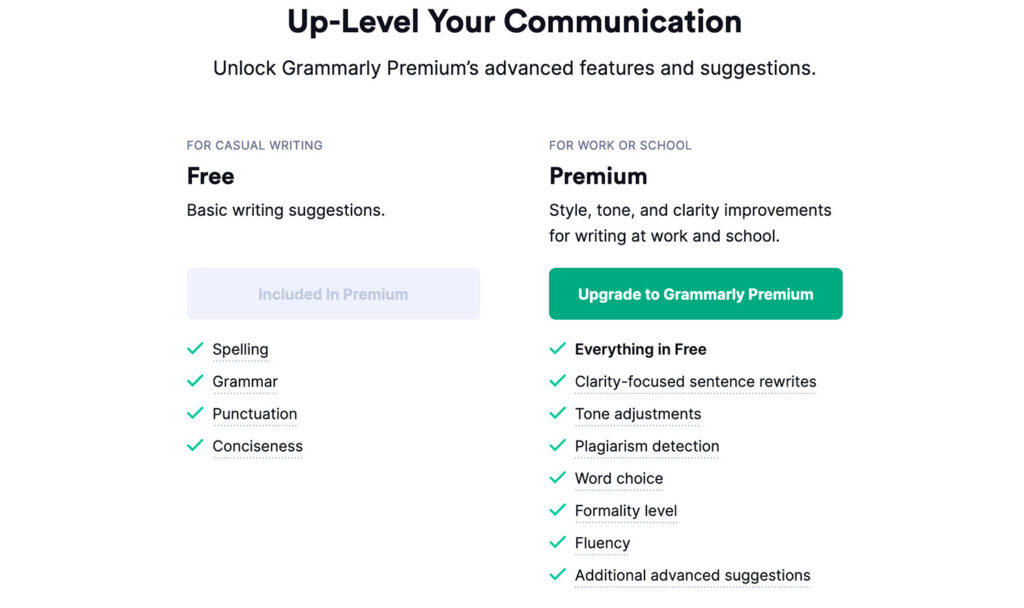 Premium and Business subscriptions
If you're going to use it for free, you're limited to spelling, grammar and punctuation. Subscribe to Premium, and it offers a lot more dynamic features, to not just correct mistakes, but also potentially help with style. For example, it will underline spelling and grammatical mistakes in red, but everything else is in different colours. That could include stylistic issues, or inconsistency in tone or formality, among others.
It depends on what you're trying to say with what you write, and Grammarly will always try to keep you on track. You can try out the plagiarism checker for free to see how that works, but the gist is that anything you check is cross-referenced with a database of over 16 billion web pages. You can also do the same with the grammar checker to see how that works.
Under Premium, Grammarly will aggregate all the errors throughout the document, and itemize them so you know what you're dealing with. These tools aren't entirely novel, as other apps do attempt to do them (including Microsoft Office), but they're smartly laid out here.
You pay either $30 on a monthly basis, or pay on an annual one that breaks down to $11.86/month (about $140 for the year). That may seem high for a program this linear, but Grammarly justifies it by noting that it makes people better writers. While English is the only language, it could also help those learning English.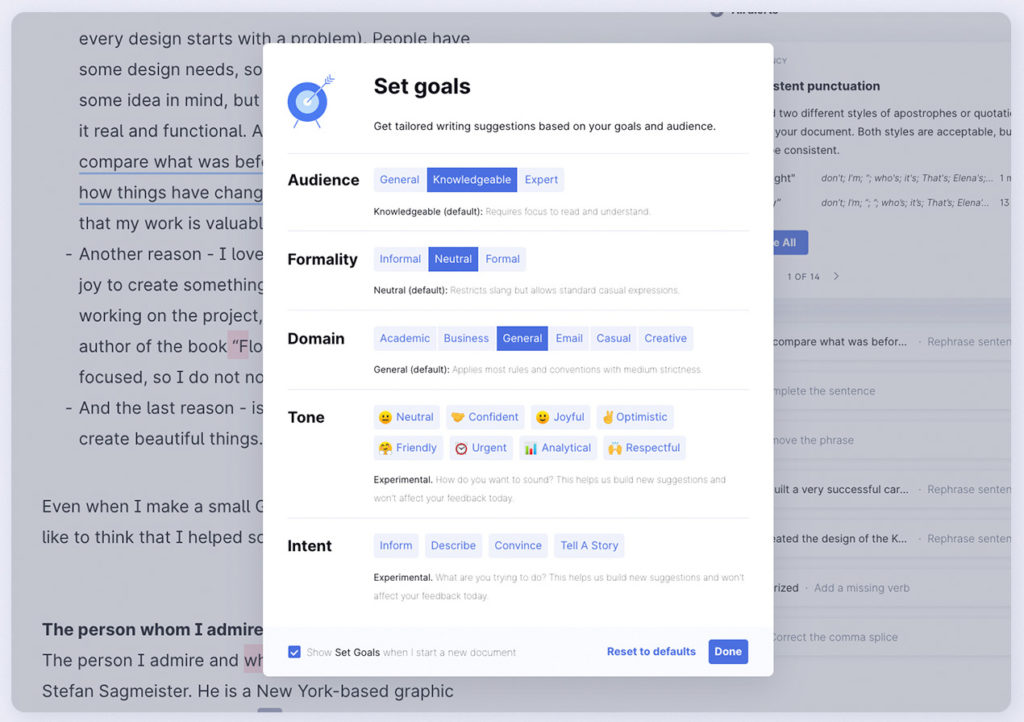 Is Grammarly worth it?
There is some merit to the company's claims. Anyone scared to make mistakes could theoretically improve their prose by using Grammarly. Over time, it's reasonable to assume you would correct common errors and just stop making them. I would hesitate to call it a tool to build a writing style — that's not what this is. But it could help you better formulate how you write, and that's important in the long run.
And since it applies to anything, be it a blog post, letter, email, message, social media, school assignment, or even a book, it has impressive utility. For me, as someone who writes for a living, I don't mind getting a little help that way, but I don't think I'm in a position where I would need to pay for it regularly. That's just me.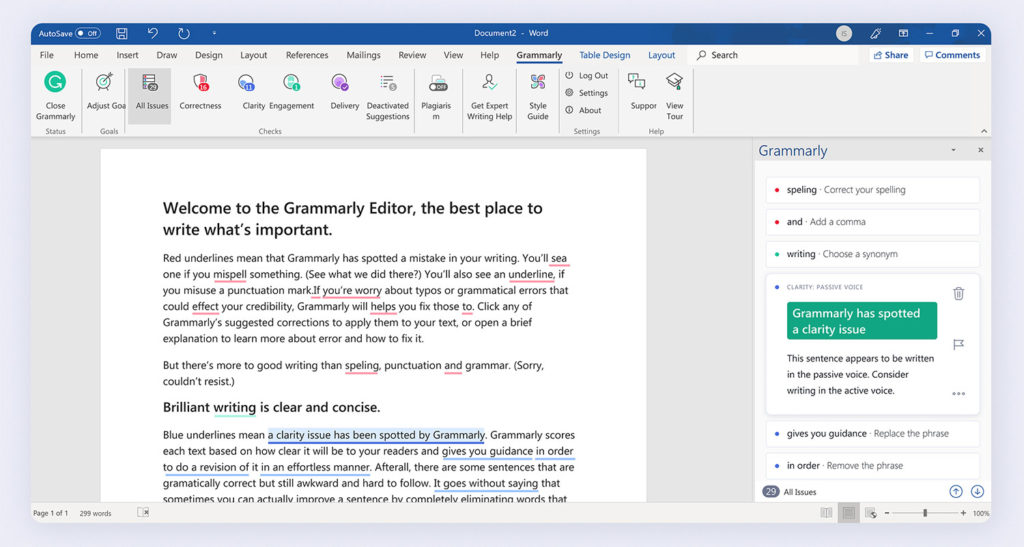 I will admit, though, that I was concerned about using an always-online tool to write. Would Grammarly maintain privacy? Could anyone hack or steal the text in some way? The company addresses those things in its privacy policy, stating that it doesn't sell user information, and that subscriptions are its only revenue stream. It also lets you download a personal data report to see exactly what it tracked and removed. Chances are, it won't show you full text of things you typed, but it's always good to regularly check.
Another caveat is the resources required to run it. I found Grammarly's browser extensions heavier than the apps, largely because they're always active when the browser's on. With the desktop app or Word/Office/Google Docs extension, the weight isn't as heavy.
I'm really just scratching the surface of what Grammarly can do, but the key is to what you need from it. The free version is okay, though not radically different from Word or Docs. Premium gives you more to learn from, provided you actually take away its results for next time. If not, it could simply be a lazier way to get a message across.