A greater focus on user privacy is casting a bright light on messaging apps that keep a tighter lid on who you communicate with at all times.
You can thank Facebook for that, at least most recently. The social media giant, which owns WhatsApp, put forth a new privacy policy that would've forced users to agree by Feb. 8 or lose access. A backlash over the policy instead forced Facebook to postpone the change to May 15, but despite that, the die has been cast. It's hard to imagine such a tainted organization not eroding privacy over time.
If you're concerned about that, there are alternatives. Some may sound familiar, others may not, but all of them offer more security and privacy.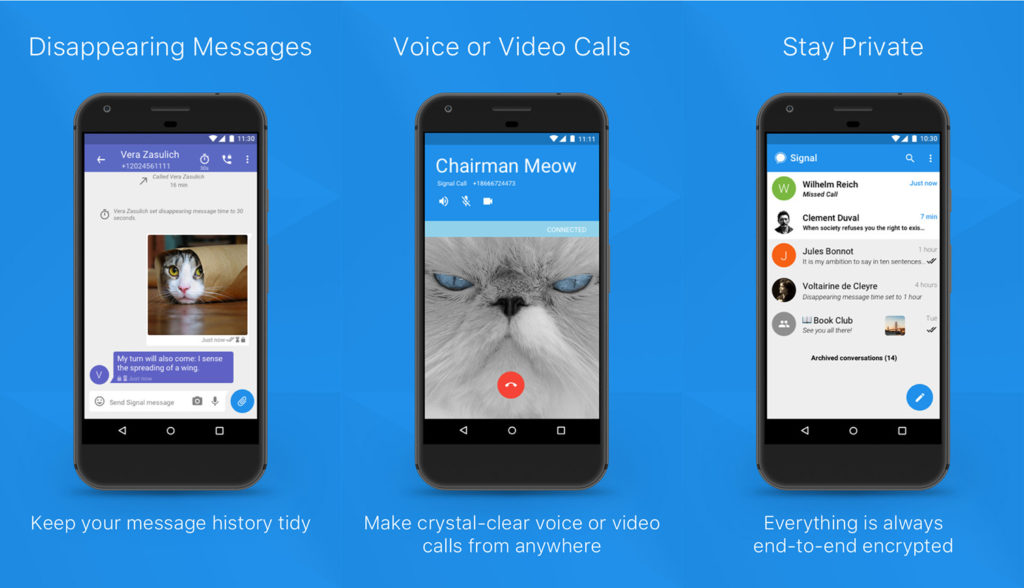 Signal
Signal has gained the most notoriety since the row with WhatsApp, and the main reason why is because privacy is at the core of how it works. All conversations are encrypted, meaning no one can read the messages, even if they were able to intercept them somehow in cyberspace. They would just show up as gibberish. Neither Signal nor third-parties can see your messaging history, though regular SMS texts aren't encrypted.
It also only needs your phone number to set up. It doesn't know your contacts, and only acknowledges them when they also have Signal. One of the cool things about using it on Android phones is that it does both MMS and SMS messaging, so you can use it as your primary text and messaging app. You can't do that with an iPhone, however, because Apple doesn't open up access to that.
Another neat element to the security side of things is that Signal is not-for-profit. It runs on donations, and its code is open-source, meaning anything that may violate users' privacy would be easy to find by security experts. There is also a desktop app for Windows, Mac and Linux, though you can only see Signal messages, not any SMS texts.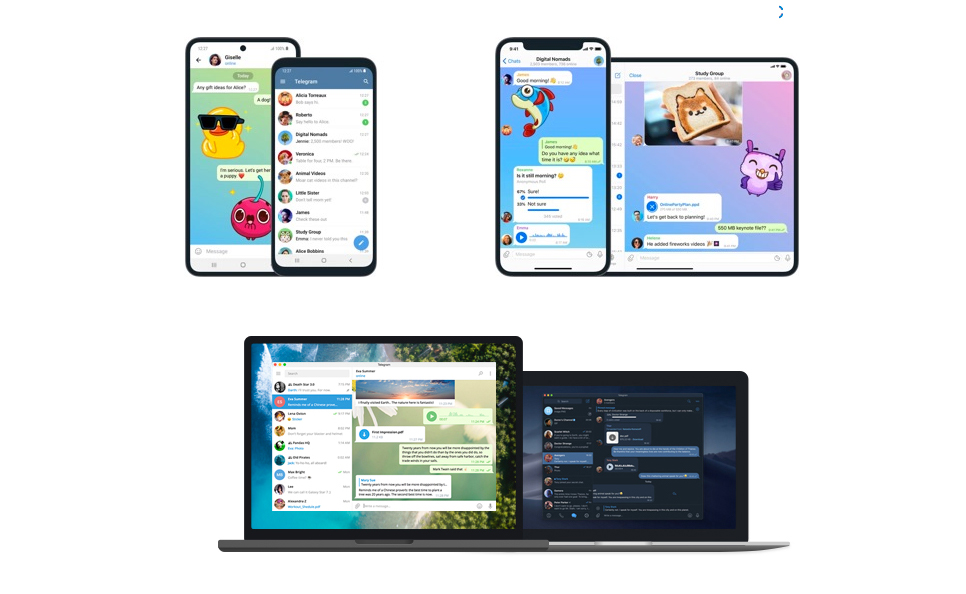 Telegram
This app once gained some exposure as the messaging app of choice for drug cartels, but has since become a viable alternative for the masses. The key to Telegram has always been end-to-end encryption, like WhatsApp has, only that you have to enable it by using Secret mode. Apply that to a particular chat, and it stores the entire contents on your phone, not Telegram's servers. When one side deletes a message, it deletes it for both sides. One key to this, however, is that Secret mode doesn't apply to group chats.
Like WhatsApp (and Signal), Telegram also does voice and video calls. It's not quite as locked down as Signal is because it taps into your location, contacts and user ID, on top of your phone number. Still, it is respectful of your privacy and offers a number of features to keep it that way.
You also have the option of using the desktop or browser-based app to keep conversations going on a computer. Though it does use your phone number, it doesn't accept SMS text messages.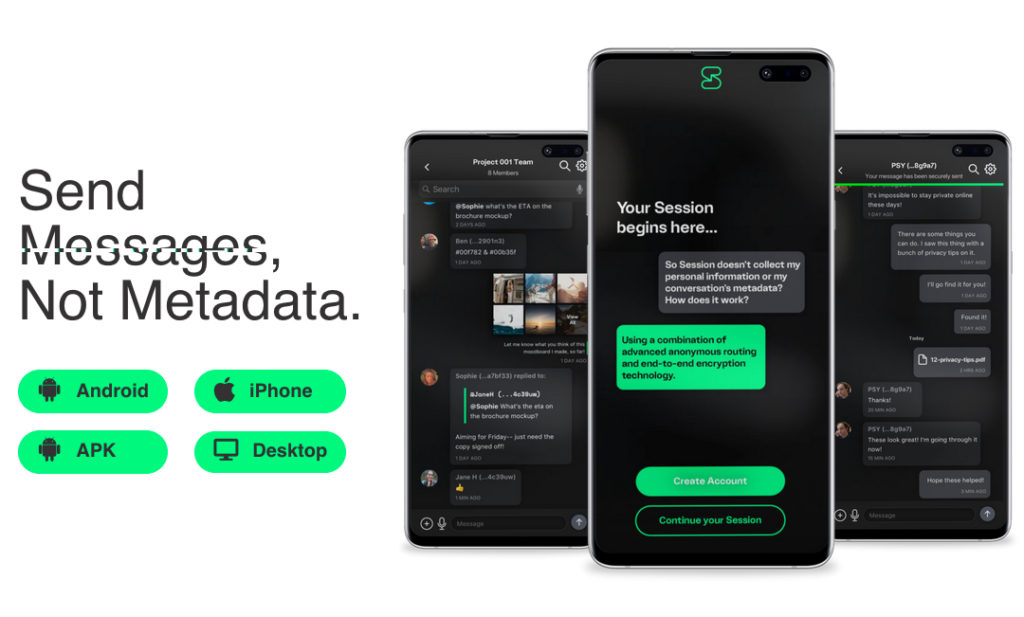 Session
The biggest thing about Session is that it doesn't require a phone number to sign up. Instead, you get a unique alphanumeric key to act as your method of contact with others. It's not a short key, either, which is why one of the drawbacks is actually sharing it with others. You need to either copy and paste it, or send it as a QR code.
It stores the key on the phone, just like messaging history is. Session won't store any messages in its servers, though you can count on them being encrypted. You can block others from taking screenshots of conversations, and when you delete a message, it goes away for both parties. The app's open-source code is publicly available to make it easier to confirm no one's privacy is violated.
There is a desktop and web app for keeping conversations going on the computer, and the same features and restrictions apply. Bear in mind, though, that Session doesn't offer any audio or video calling features. This is straight-up text only. Well, you can send audio notes and video files within messages, but that's it.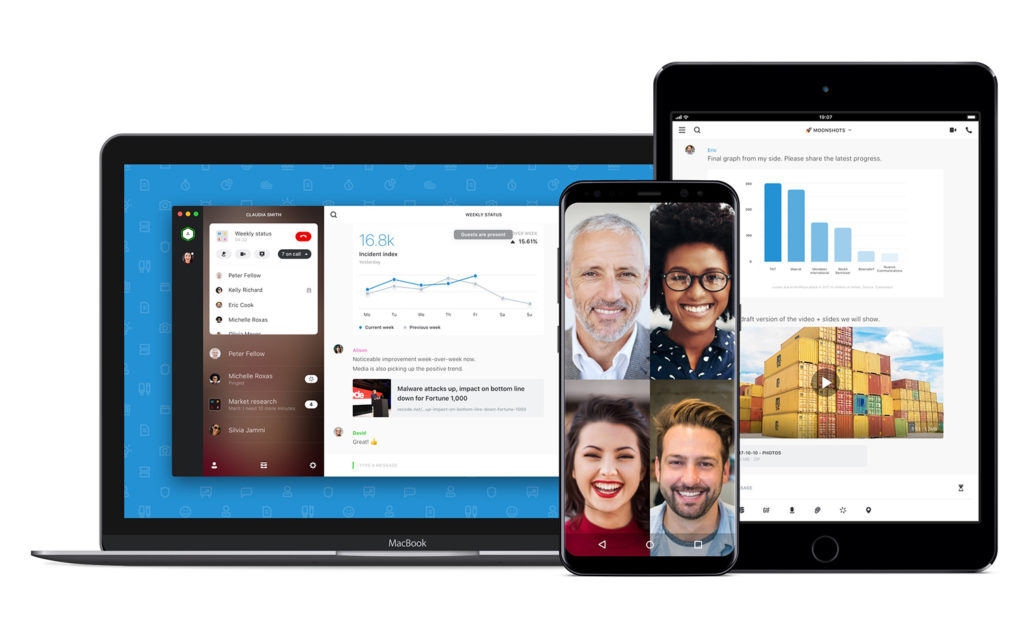 Wire
Swiss-based Wire aims for more of a corporate user than individuals but is well worth consideration. The enterprise version is subscription-based, whereas the regular one isn't. It does follow a similar pattern to Signal, even using similar protocols, but the gist is that it delivers a privacy-focused messaging experience.
It doesn't need a phone number to sign up for an account, and interestingly, it includes a feature where it can verify the key fingerprints of those sending messages. Key fingerprints are alphanumeric codes tied to the other user's specific device. Like some others, it also offers self-destructing messages that disappear after a predetermined amount of time.
It can do audio and video calls, with support for group chats of over 200 people. Video calls can include up to 10 people, which is one reason why it can be good for work collaboration. It doesn't have the 40-minute limit that Zoom has. There are also desktop apps for Windows, Mac and Linux, too.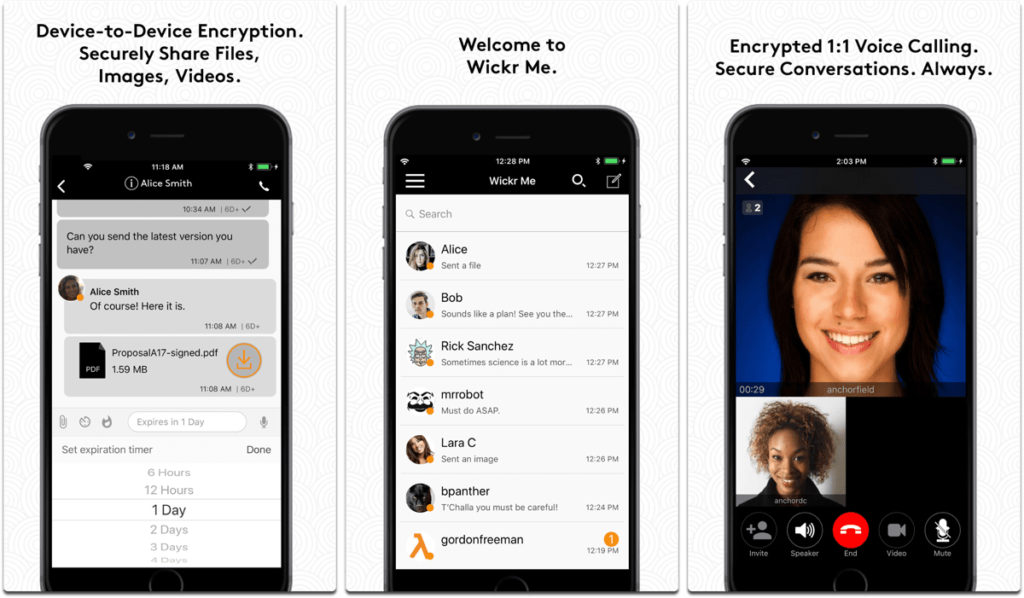 Wickr Me
Wickr Me is similar to Wire in that it doesn't require a phone number, and offers many of the same features. Being privacy-focused, it encrypts everything, but as you use it, you find it has some similarities to Snapchat. It's not so much a video messaging solution, though you could certainly use it that way. All forms of communication (audio, video, text) are protected, and the app will periodically delete metadata to increase anonymity.
It doesn't allow screenshots, never accesses your contacts, and once you've deleted something it's gone. Message history stores on the device itself, rather than on any servers, so Wickr Me can't ever see the contents of your messages. The code is open-source, ensuring no real surprises.
You do also have a desktop app you can use to chat that way. But if you want the stickers and other Snapchat-type visual features, you'll need to stick to the mobile app for those.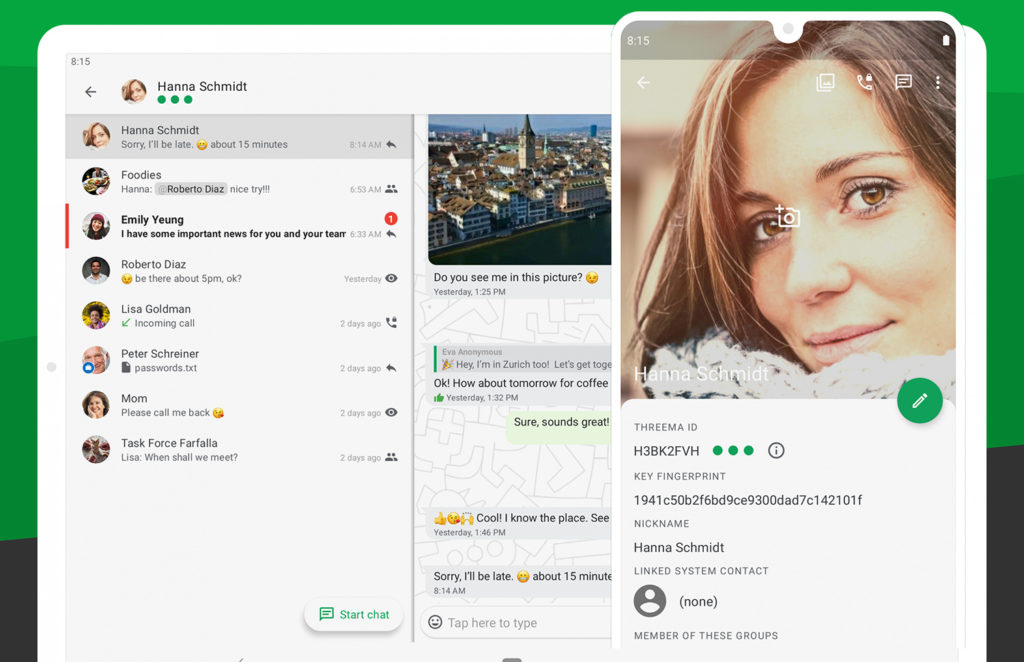 Threema
Threema is different off the bat because it costs $3.99 to download, and has a bigger following in Europe. Next to Viber, there's a chance you may have a European relative who uses it. In any case, you get solid end-to-end encryption, with no need for a phone number to sign up, plus a dedicated QR code you can present to others when meeting in person.
You can do video and audio calls, including group chats and a way to organize polls or votes in case you need consensus or collaboration. Rather than a dedicated desktop app, there's a web app available through a browser to chat on computers that way.