It's become more clear every day that engaging with any Facebook property isn't good for your privacy. Removing the Facebook app is a good start to reducing the amount of information that the company is gathering about you, but the real damage happens in Messenger: Facebook is scanning every word, every gif, and every picture you send to help build a profile of you that they can sell to advertisers and use to manipulate your opinions by influencing what you see in your feed.
iPhone users can feel secure in using iMessage, but if you're on Android or you have friends who are on Android, cross-platform conversations aren't secure when you use SMS either. That's why we're recommending Signal.
Signal is a free, open-source app for iOS, Android, macOS and Windows that uses your data to give you end-to-end encrypted communication between users. That means it's secure, not connected to Facebook or Google, and gives you the privacy you want with the convenience of other messengers apps. We've talked about why people are moving to it, so here's a primer on how to use Signal Messenger.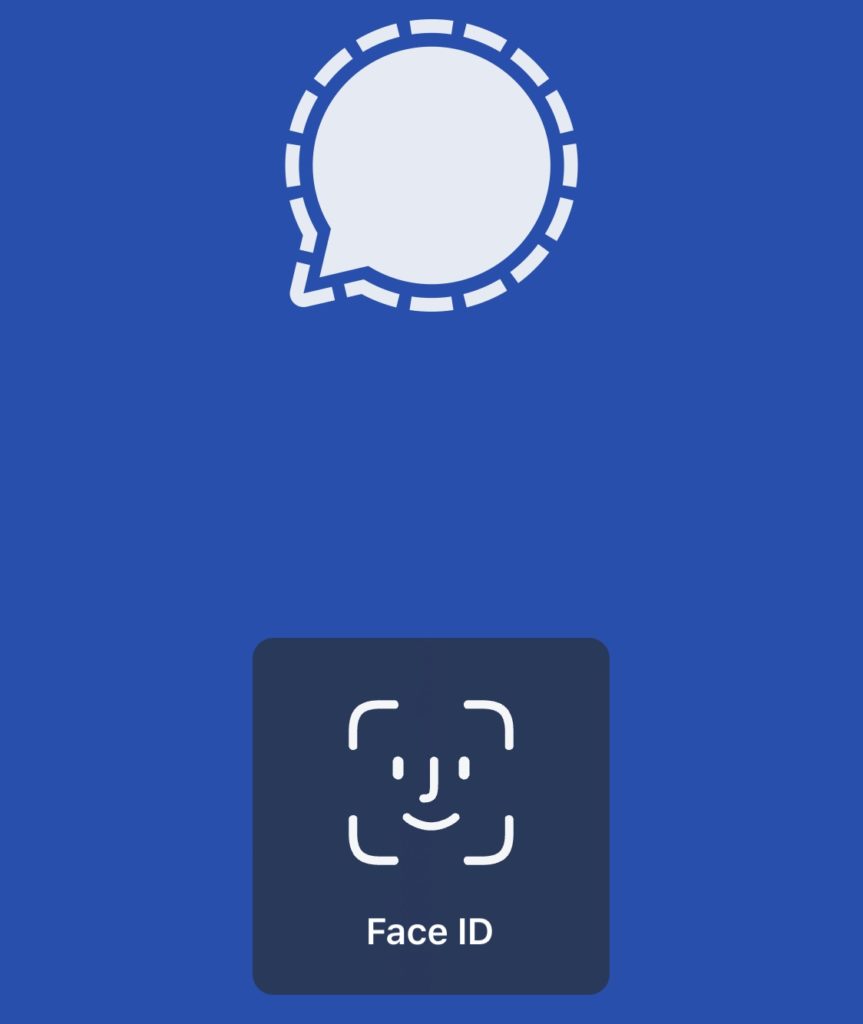 Installing Signal
Step one is installing Signal on your mobile device. Go to signal.org and click on the link for your mobile platform. You need to start with your mobile device because Signal is registered with your mobile number; if you want to use it on Desktop as well, you'll connect to your mobile device account after you've set it up.
Register your mobile number by entering it into the app, then clicking Activate This Device. You'll receive a verification code via SMS; enter that into the app as well, and it will complete your registration.
Turn on notifications to receive alerts when someone messages or calls you. This is optional.
Set up your profile name, avatar, and privacy settings
The information that you share on signal is controlled by you. You can add a profile name and an avatar if you wish, but they are not required. You can update these by tapping on your profile in the top left corner of the app.
Under settings, you will find a privacy tab. In that tab, you'll see options for Read Receipts and Typing Indicators – two popular features of Facebook Messenger. This will let you see when another user is typing a message to you, and to both see and share when messages have been read. Read receipts are universal for all conversations, so pick the option you're most comfortable with.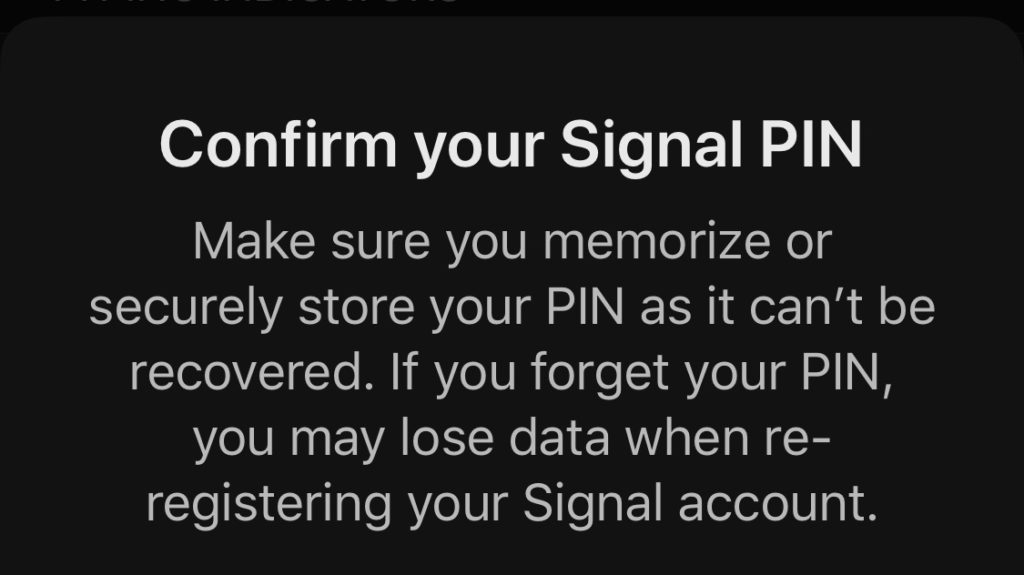 Adding a PIN to your account is another way of securing it; unlike other services, your account is unrecoverable without a PIN, so use something memorable. You can get Signal to prompt you with PIN reminders so you don't forget it. Registration Lock goes hand in hand with your PIN; when this is turned on, you'll need to use your PIN in order to register your telephone number with Signal if you change phones or wipe your device.
Screen Lock will let you lock your device using the integrated security (Face Scan, Eye Scan, Finger Print Scan, or Passcode). You can still answer incoming calls with this on, as well as see both call an incoming message notifications. If you want more privacy, you can use the notification settings of your phone to display full messages, just that there is a message, or not to display notifications at all.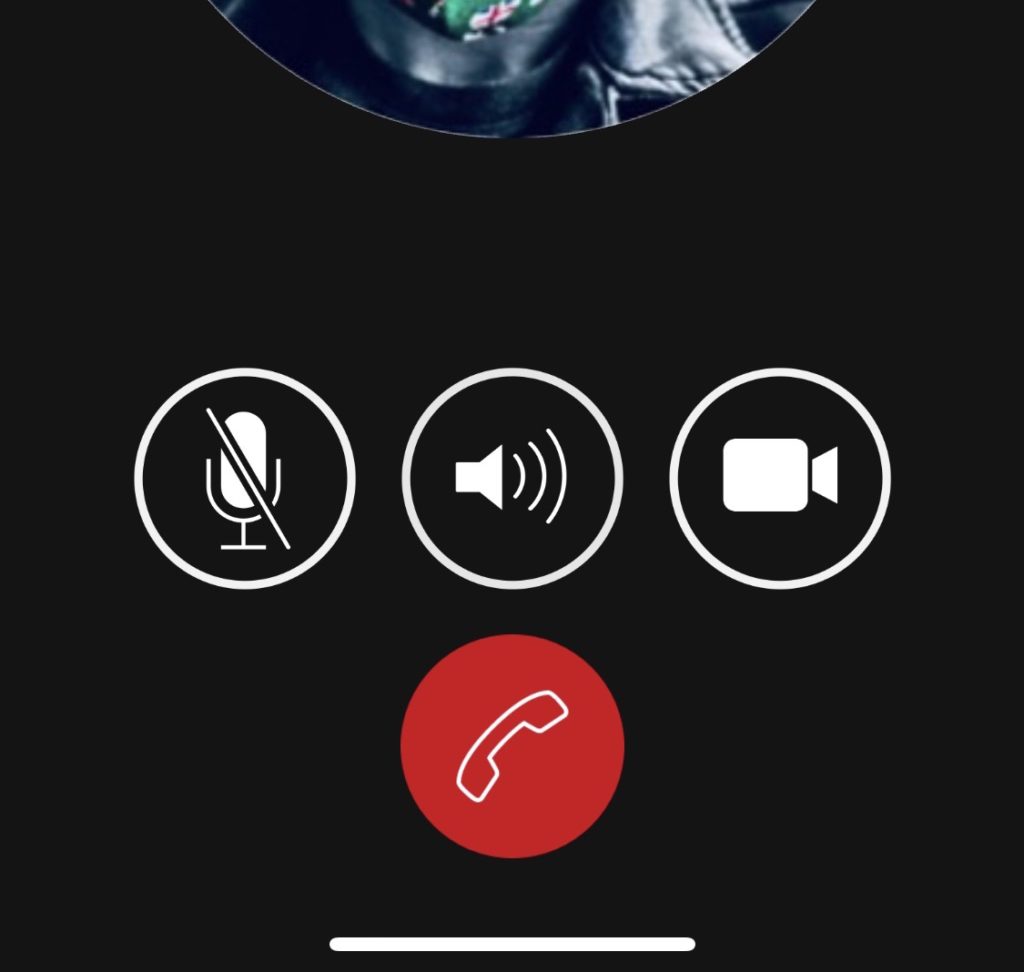 Always Relay Calls will rout all phone calls through the signal server, adding a layer of security for you. This will reduce call quality.
Show Calls in Recents will add Signal calls to your iOS recent calls list.
Clear Conversation History will clear all of your messages. This is permanent and un-reversible. It is a handy feature if you're crossing the border into a country where the contents of your messages may be scrutinized according to their laws. Back up any key information to a secure place before doing this.
Send Link Previews will allow you to send rich links from select sites, such as Imgur, Instagram, Pinterest, Reddit, and YouTube.
Messaging with Signal
Messaging with Signal is a lot like messaging with Facebook Messenger: you can send text messages, emojis, stickers, audio messages, GIFs, files, contacts, and your current location. You can also start Signal groups, with the ability to block or leave a group at any time.
You can mute notifications for individual and group conversations, with timing ranging from one hour to one year.
You can set a group picture and group name, and you can set conversation-specific sounds both for individual chats and group chats.
Disappearing Messages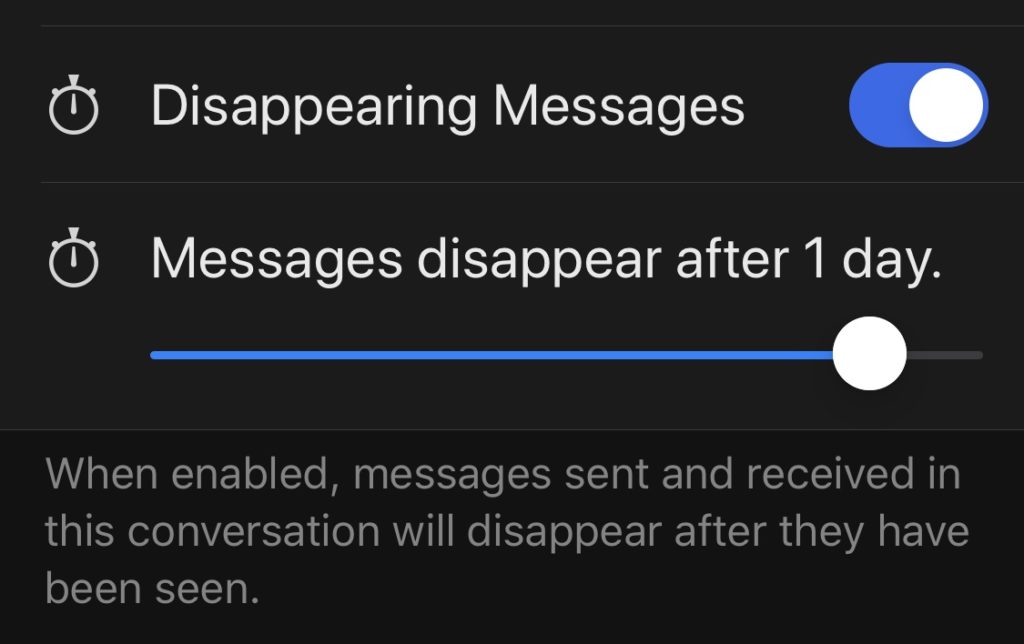 One of the most powerful features of signal is the ability to have messages self-destruct. Set the time from 5 seconds to non-destructive, and your message will evaporate after that time has passed. This is great for sensitive conversations.
Signal is just as easy to use as Facebook Messenger, with far more security. The only feature missing is Facebook's "who's online" list at the top of the app which, while convenient, isn't worth giving up security for. Now you know how to use Signal Messenger, it's time to make the move.