iPad Pro, coloured iMacs, Air Tags and Apple TV spring forward.iPad Pro. AirTags. Coloured iMacs. New Apple TV. iPhone in Purple. It was Tim & Co's big day out here on 420, and they dropped a lot that was expected and a few things that weren't. Let's hit it hard.
iPad Pro, iMac in colours, a new Apple TV re-mote. Which do you love most?
AirTags find a home
In the vein of Tile Apple has released their AirTag tracker. It's a great way to keep track of your stuff, using Apple's integrated Find My app to help you remember where you left things. It's a cool new entrant into a developing ecosystem, and it has some wins along with some caveats.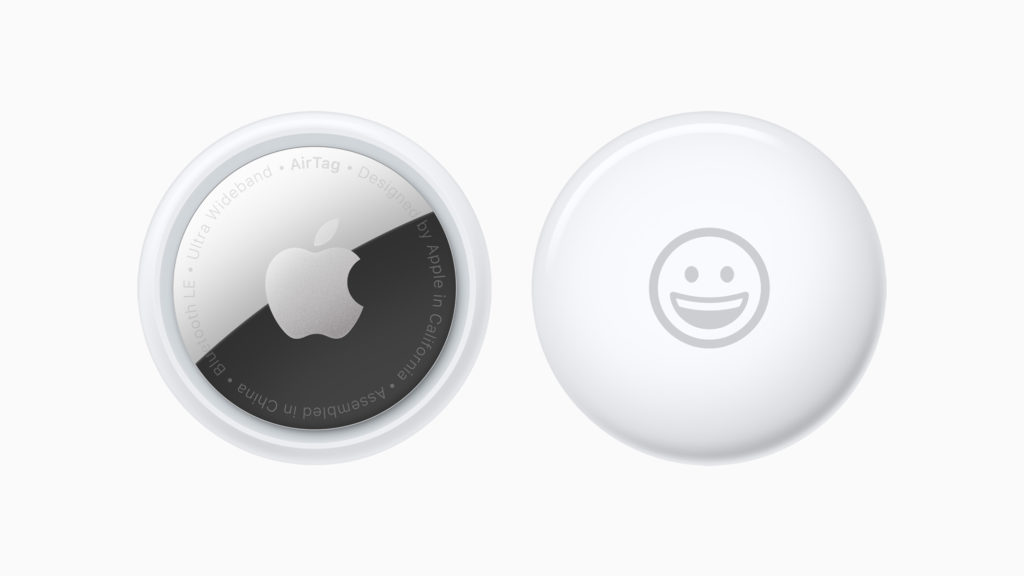 The AirTag is about the side of a twoonie, and about four times as thick. It has a one-tap setup, making it easier to start using than a Tile where you need to down-load the app, open an account, and add it in.
It's IP67 splash-, water-, and dust-resistant, so you can dunk it in up to 1 metre of water for up to 30 minutes and it should be okay. The Tile Pro and Tile Mate are similarly water-resistant, while the Tile Slim and Tile Sticker are waterproof.
The difference there is that AirTags, Tile Pro, and Tile Mate all have replaceable bat-teries, where Slim and Sticker have 3-year non-replaceable integrated batteries.
AirTags also use UltraWide Band as opposed to solely relying on Bluetooth like Tile does; that means that AirTags can be more detailed in finding your stuff, using the camera, AR, and sound to find your things. One feature that Tile has that remains unclear if AirTags supports is the ability to ring your phone from your tile, some-thing I use fairly regularly (in addition to using my Apple Watch to ping my phone. Dark phone + dark furniture was a bad idea; I should have known better!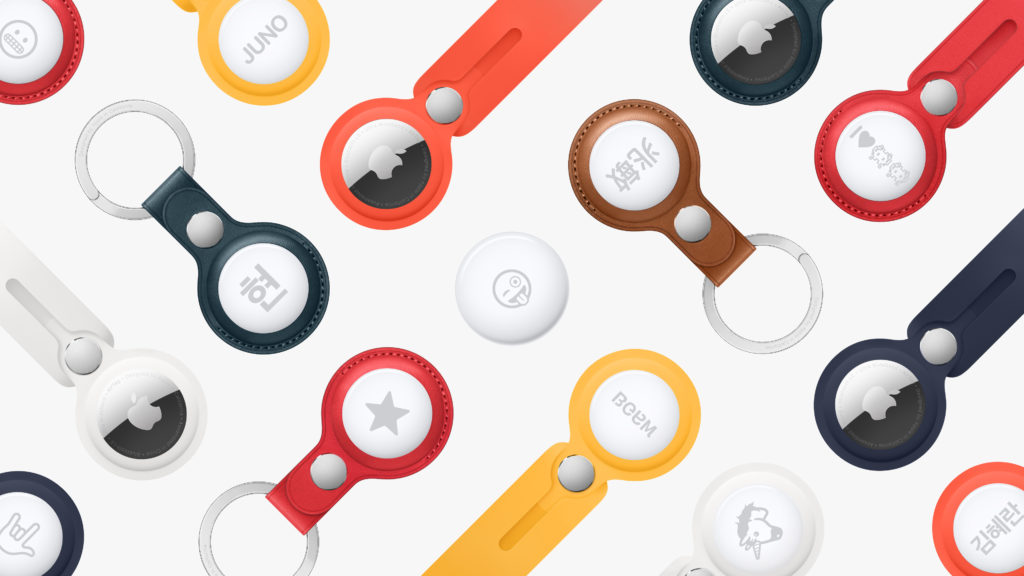 Finally, when it comes to accessories, Tile has most of what you need built into the device, with loops built in and stickers being cheap. Apple, as always, has an array of stunning accessories available, from $15-cheap to more-dollars-than-sense Her-mès. I'm not judging you if you buy one… actually, I am.
iPhone 12 now in Purple
Now comes in Purple. Yes, this almost knocked me off my tick rhythm with my iPhone 11 Pro. It's that beautiful.
Apple TV ditches the worst remote ever
The Apple TV has been due for a refresh for a while and got a worthy one. Now powered by the A12 Bionic it can handle HDR in high frame rates; this will be great for watching sports in better colour and for video games. The real win for me is the remote: the glass touch panel remote is my most hated Apple product of all time and I curse Tim Cook every time I use it.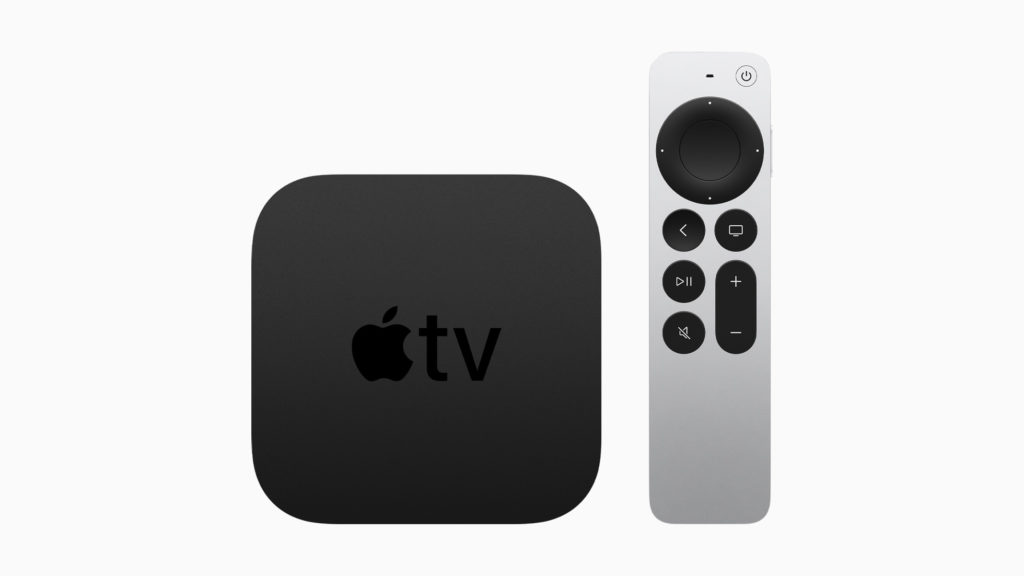 The new remote is svelte aluminum (or aloomineeyum as I'm sure Jony Ives is quietly repeating to himself wherever he is), has gorgeous tactile buttons, puts the Siri button on the side, and eschews the horrific, nightmare-inducing, wart of a glass touch panel with a touch sensitive wheel that has clicky directional buttons and a jog-wheel for navigating through video.
A family member is getting my old Apple TV and I will never have to touch the abomination of that glass remote again. REJOICE.
iMac comes in colours
Hello, new hotness! The M1 chip makes a lot possible, and the new iMac is one of the things we'd hoped for. While the Jay Leno-esque chin is still there, it now houses the entire computer bit making it a much more palatable concession. The new iMac is available solely as a 24" option in a 4.5K Retina display, with a Magic Keyboard with Touch ID available, along with colour matching Magic Mouse or Magic Trackpad.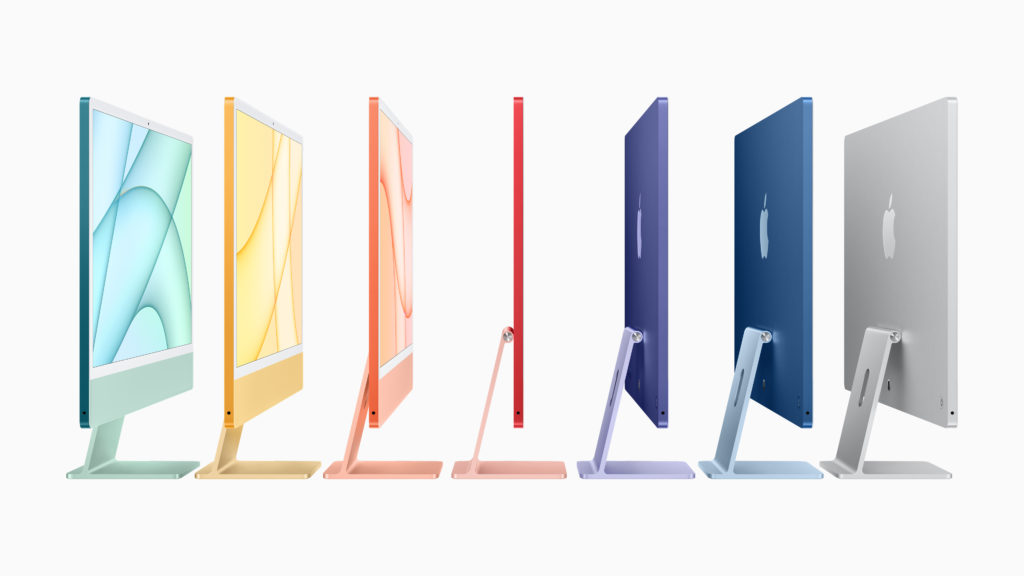 Colour is the name of the game, with the base model available in five colours–Blue, Green, Pink, and Silver, and the upgraded models in seven colours–adding Yellow, Orange, and Purple. The base model is a bit anemic on ports at $1599, with just two Thunderbolt USB 4 ports (which can be expanded to an insane amount of options), while the upgraded mid-range and top end models come with two more USB 3 ports, a gigabit ethernet port in the power brick (wow, this is sexy), and adding Touch ID on the keyboard.
All of the models ship with 8GB of RAM which should be fine for regular home use, but if you're going to be pushing it you'll want to opt for more 16GB. That's the top end, but given how efficient macOS is–especially on the M1 chip–this may not be a necessary upgrade. We'll let you know when we get our hands on one.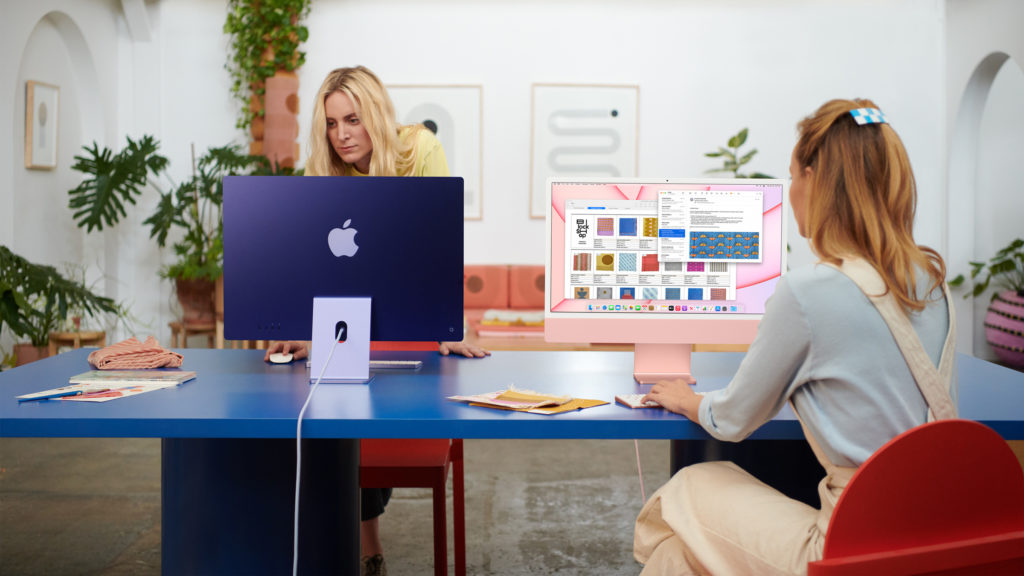 One big feature that Apple is touting is the way the new 1080p FaceTime camera works. Drawing on all of the their expertise with iPhone cameras and the image signal processing they do there, this thing looks to be a best-in-class performer, paired up with a 3-mic array for sound input, and insanely well-specced sound system. The way Apple handles sound is no joke; the audio on my 2019 MacBook Pro puts every single other laptop sound system I've ever owned to shame, and I'm excited to hear how the new iMac sounds in person. Dolby Atmos spatial sound in an all-in-one that doesn't suck? I am here for this.
iPad Pro goes pro in a bigger way.
This is what we were expecting: a powerfully revamped iPad Pro that nails the pro name. What we weren't expected: the M1 chip at the heart of it. Many of us were flabbergasted when Apple included the A14 Bionic in the iPad Air, absolutely crushing the competition, and making the Air the iPad to buy for the last cycle. While the Air is still probably the go-to for most consumers, content creators just got a massive shot in the arm with this new iPad.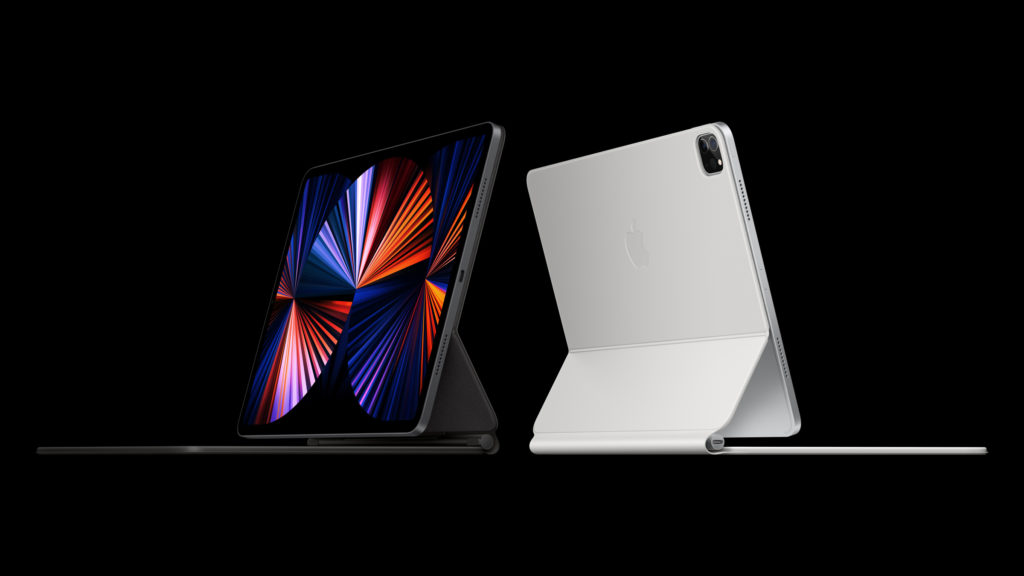 The power of the M1 brings Apple so much closer to fusing the MacBook Pro and and iPad Pro lines; the next step could be running macOS natively or virtually on iPad, but at the rate that iPad apps are increasing in capabilities I'm not sure it's necessary. 
To Sum Up
While both iPads pack in the new M1 and are available in 128GB to 2TB options now with 5G, along with a Thunderbolt connection that uses the USB-C form factor and compatibility with the Magic Keyboard (now in white!) the insanely good new features include an Ultrawide front camera with a feature called Centre Stage that is akin to the follow-the-face feature on my Logitech Stream Cam and–available solely on the 12.9" iPad Pro–the better than your usual microLED Liquid Retina XDR display. Apple has developed a whole new microLED structure that, to my knowledge, no one else even comes close to.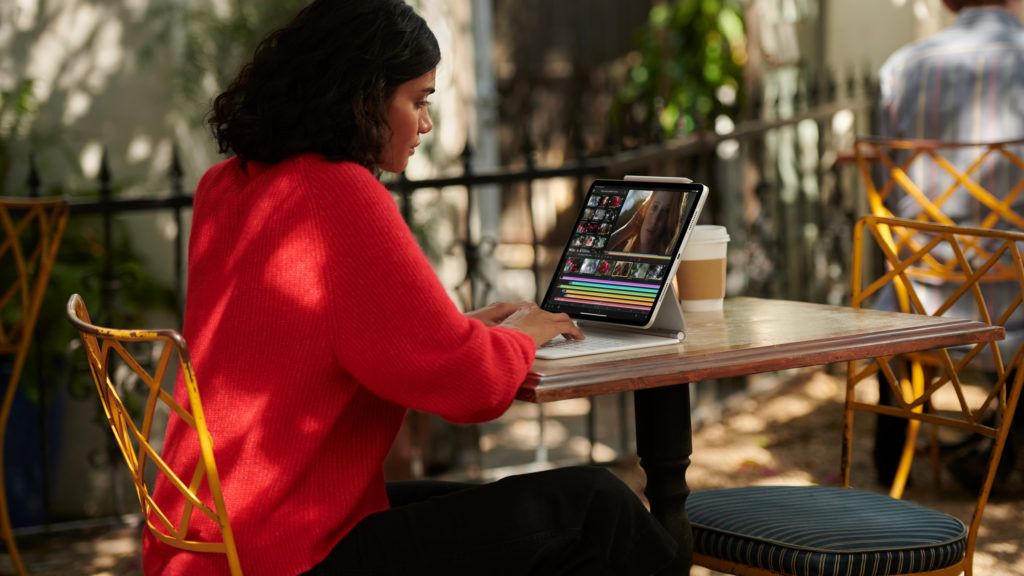 These iPads also don't break the bank with the 11" coming in at a friendly $999, and the 12.9" ringing in at $1399, which while gasp-inducing for anyone looking at a vanilla iPad, makes a whole lot of sense given the features under the hood and under the glass.
The surprise of the iMac and the new Apple TV with Siri Remote was a welcome one and we got to say hello there to AirTags and iPad Pro.
Today was a good day.
You can rewatch the entire event here.
We'll update this post with our video first thoughts as soon as possible.