There's nothing like live sports, but not too many streaming options treat them like movies and TV shows. That's where DAZN comes in.
Pronounced "Da-zone," the streaming service originated in the U.K. in 2015 before it expanded to other countries. It came to Canada in 2017, only to stumble badly out of the gate with a litany of technical issues that mired the overall experience. It has steadily increased its sports library to include a number of leagues across the globe, most of which you can watch live as a subscriber.
Leagues DAZN includes in Canada
The three real gems DAZN offers in Canada are NFL Game Pass, MLB Network and English Premier League (EPL). Soccer is well-represented with UEFA Champions League, UEFA Europa League, Italian Serie A, and Major League Soccer (MLS) here in North America. On top of that, you get various different cup matches, including competitions like the UEFA Women's Champions League.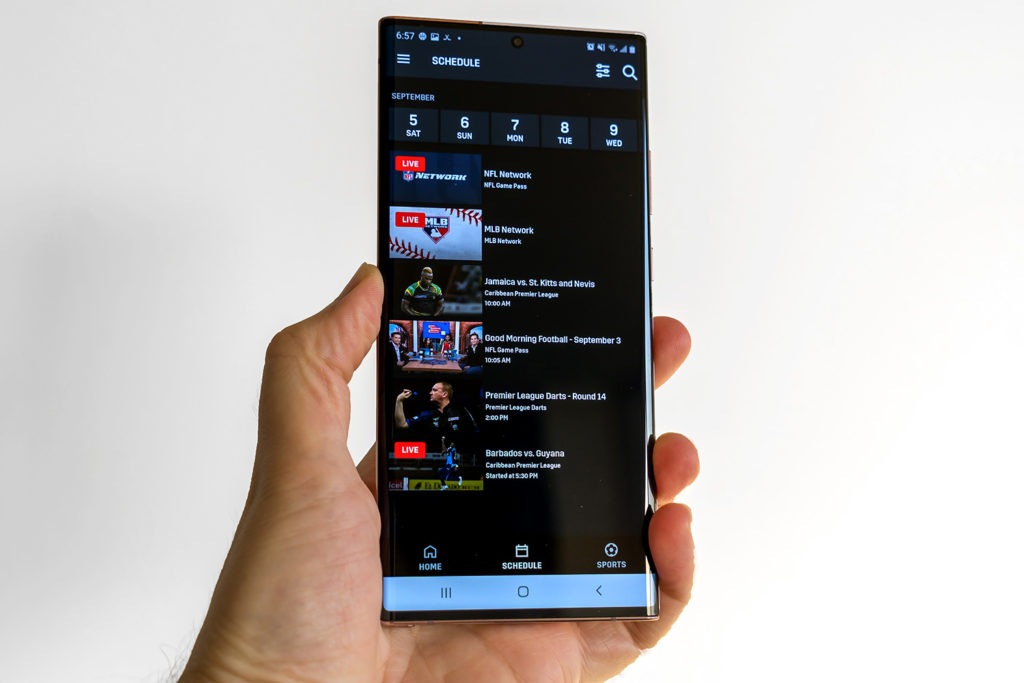 Boxing, MMA, tennis, rugby, hockey (KHL), basketball (FIBA), cricket, fishing, darts, billiards, wrestling and eSports are also available. Big leagues, like the NHL and NBA, aren't a part of this. And in Canada, you won't get access to big European soccer leagues, like La Liga, Bundesliga and Ligue 1, among others.
It has everything to do with who holds the rights in a particular country. For instance, the Bundesliga is available on DAZN in Germany, Austria and Switzerland, but not in other countries.
Devices DAZN works with
Over the last few years, DAZN has become much easier to find. There are apps for iOS, Android and Amazon Fire tablets to cover the mobile side. For streaming set top boxes, Amazon Fire TV Cube, Fire TV Stick, Nvidia Shield, Roku, Apple TV and Google Chromecast all work. Most Smart TVs made by Samsung, LG, Panasonic, Vizio and Hisense will include the DAZN app. And finally, any TV running Android TV also supports it, which a few different manufacturers (namely Sony) offer.
For game consoles, the PlayStation 3, PlayStation 4 and PlayStation 4 Pro, along with the Xbox One, Xbox One S and Xbox One X, have a DAZN app available. Expect the upcoming PlayStation 5 and Xbox Series X to carry on the same way.
And, naturally, you can also watch through a web browser on a Windows PC or Mac. Chromebooks have their own DAZN app through Google Play that is optimized for laptop screens, too.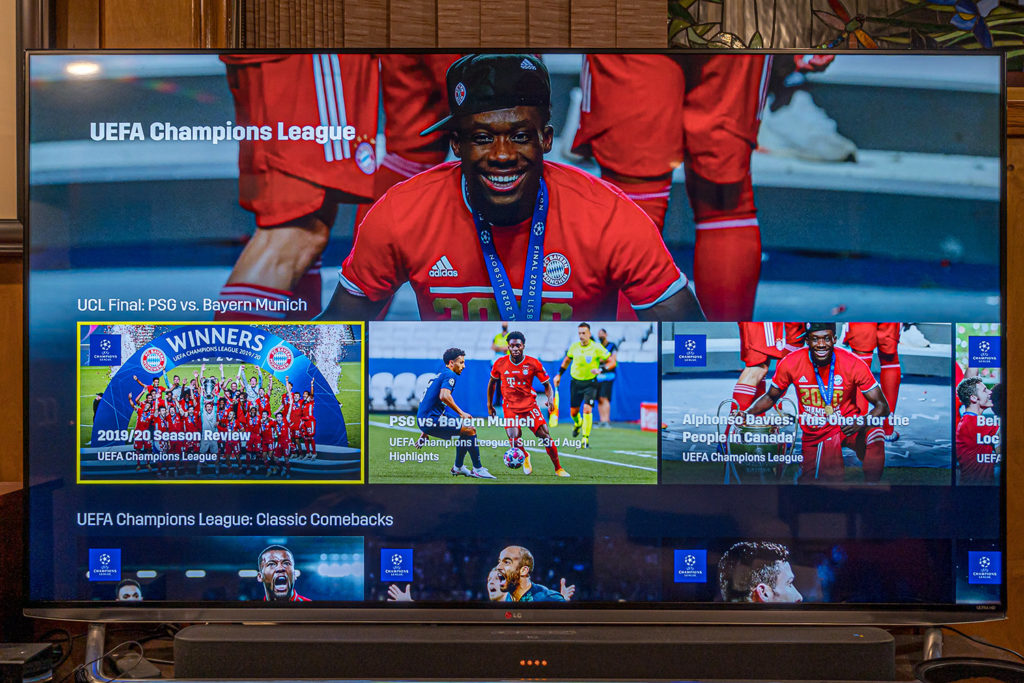 What you get for free
It's free to start an account, and you get the first month free as a trial. All of the content is behind a paywall, meaning you won't be able to watch anything until you sign up. Once your free trial elapses, you either become a paid subscriber or lose access to all the available content on the platform
What you get as a subscriber
If you do sign up, you're on the hook for $20/month or $150 for a full year, which is a considerable savings. Doing the math, the latter option comes out to $12.50/month. There are no tiers or special plans beyond that. You also don't have the option to pay less if you only want one or two of the leagues the service offers.
Once you're on board, you can basically stream whatever is available. That includes live broadcasts of games and matches, as well as any pre-game or post-game shows that may be part of the broadcast.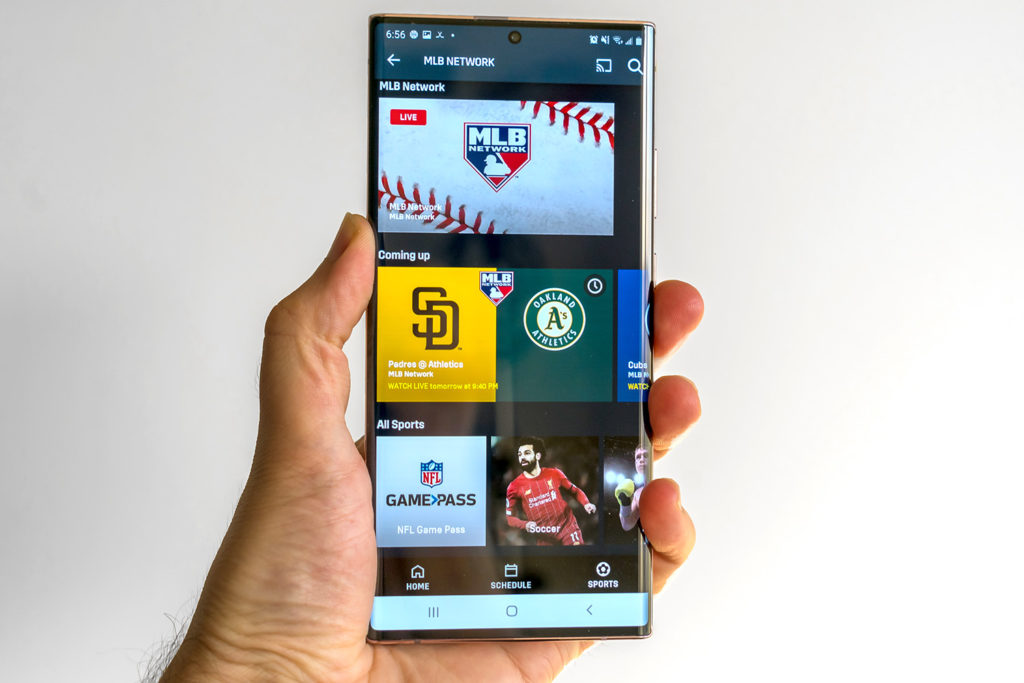 DAZN also produces its own specials and shorts that can range from interviews with an athlete to documentary-style programs delving into a player, team, sport or league. During the COVID-19 pandemic, when live sports were virtually non-existent, classic games were available to stream on-demand.
Only up to two devices can simultaneously stream from one account, which could be another member of the household, though it really doesn't matter who the second person is. It's possible to share an account with a friend or family member, even if you don't live together.
You can add events to your schedule so that you receive notifications on when a game is about to start, or if a certain player is involved or playing.
One cool feature is the ability to download a game and watch it later at your convenience offline. If the time difference is an issue for a game or match taking place in another part of the world, you could download and watch it during a commute or time off. You also get the choice to download in Low, Standard or HD quality.
The kind of video quality you can expect
This was a major issue when DAZN first launched in Canada because it didn't deliver as advertised. Though it promoted HD quality, the resulting image was nothing close to that. The company has done a good job since of improving the consistency and performance, so that HD is a given for most of the live sports broadcasts.
If we wanted to get really technical, you would probably still get a better picture using an over-the-air (OTA) digital antenna with a local channel carrying a game, but DAZN wins on sheer convenience of options. And I'm not sure most viewers would notice the difference in picture anyway.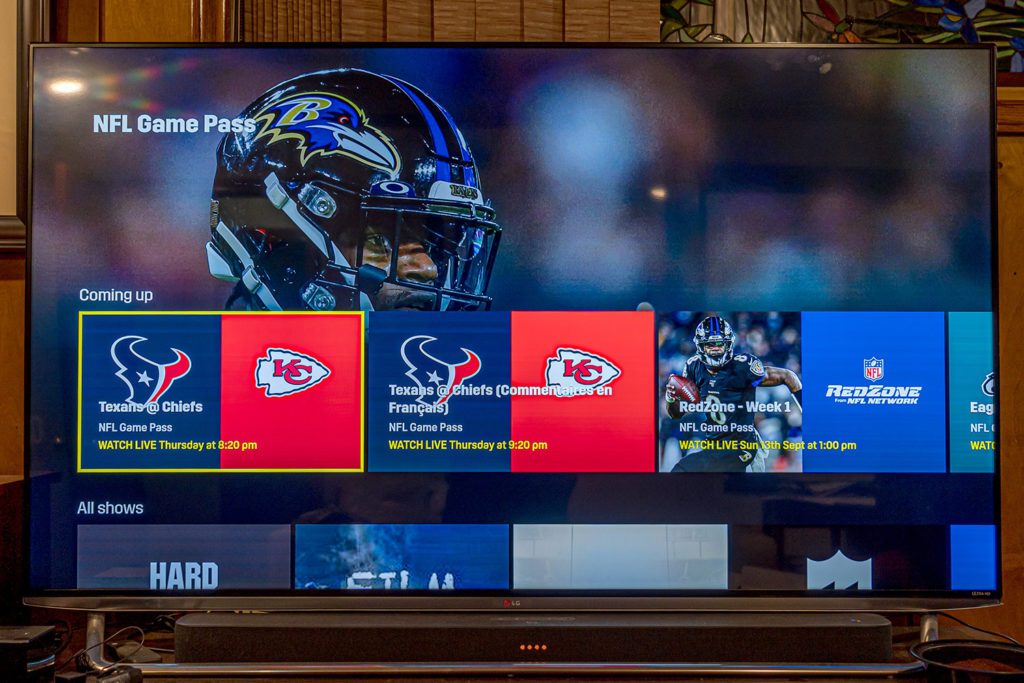 How much data DAZN uses
Being a streaming video platform, data usage may be vitally important, especially since sporting events aren't often short on timing. It can take up to 400MB of data per hour, though it may be higher than that, since it's just an approximation. Either way, using your data connection to stream games is risky if you don't have a big monthly data bucket.
You can mitigate that in the app's settings by toggling on Save Data on 3G/4G/LTE, which reduces the bitrate enough to take mobile data. You won't get as crisp a picture because of it, but at least you can still tune in.
If you want to double-check how much it actually is taking, go to Settings>Apps>DAZN on your Android phone and check it out. You can do the same thing on an iPhone by going to Settings>Cellular and scroll down to see where it is on the list.
Compared to the competition
In Canada, the main two competitors would be TSN Direct and Sportsnet Now, both of which are more expensive in the long run. Where they have an advantage is access to popular leagues DAZN has no stake in, like the NHL, NBA, PGA and LPGA Golf, World Cup, UEFA Euro Cup, Grand Slam tennis tournaments and race car events.
For a purely NHL-only experience, you can go with NHL Live. For the NBA, there's League Pass. The only catch with those two is they black out games for local teams, meaning if you're a fan of the Canucks and you live in B.C., you won't be able to see the games through that service. The same goes for the Toronto Raptors on League Pass, only that blacks out all of Canada.
It really comes down to which sports or leagues you want to watch most. DAZN is great value for what you get, but only if you make use of its content. You could subscribe just to get the NFL and cancel once the season ends, or do the same with MLB or the EPL, for instance. That's where the annual price might make more sense, since you pay a little more to get everything for 12 months.