For so many people sound is a key part of our everyday experience: whether you love music, you dig listening to podcasts (like ours!) or you're making calls on the go, having the right headphones can make a big difference in your day.
This Roundup we're sharing our favourite headphones, what we're using them for, and why we love them.
Stephen Fung
As part of my job as an editor and videographer, I have to stay in tune with sound. Though my preference is to edit with a set of studio monitor speakers, I always do my final passes with a pair of headphones. My choice is the Sony MDR-7506 studio monitor headphones. The MDR-7506 is an industry-standard. They live in recording studios, newsrooms, and on the necks of production crew members.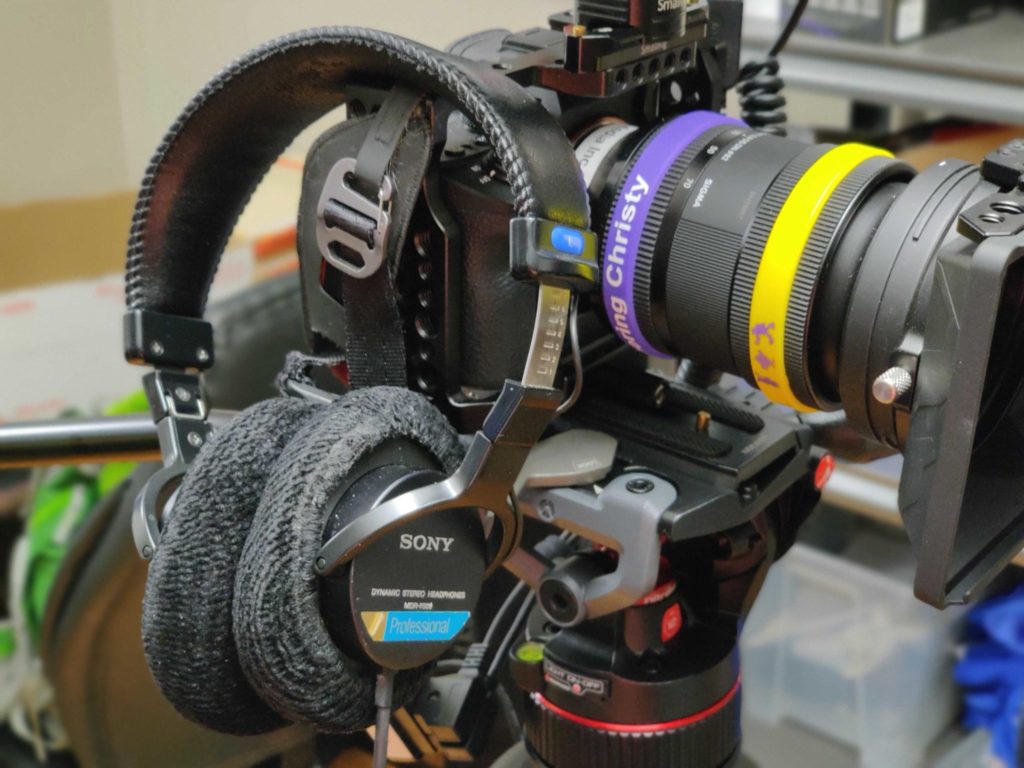 The Sony MDR-7506 are lightweight, durable, and you can scrunch them up and throw them into any bag without worry. The coiled cord also helps you avoid mishaps when equipment moves in the opposite direction from you. Because they don't fit like a vice, they possess an all-day comfort that other studio monitor headphones don't seem to have. I've owned these for over 10 years now, and except a shortened cable for camera work, they are 100% stock. The earpads will start to peel over time, but a pair of knit earpad covers can fix that. Or you can buy a set of replacements along with every piece of the chassis. Repair parts and repairs are easy.
In terms of sound quality, look elsewhere for punchy bass, or sizzling, highs. Expect an even, almost dull tone across the entire audio spectrum. They are especially good at emphasizing mid-range frequencies where dialogue lives and tracking down harsh or problem areas in an audio track. I never work without these.

John Biehler
I'm currently using a Razer Kraken X headset when we're producing our radio content.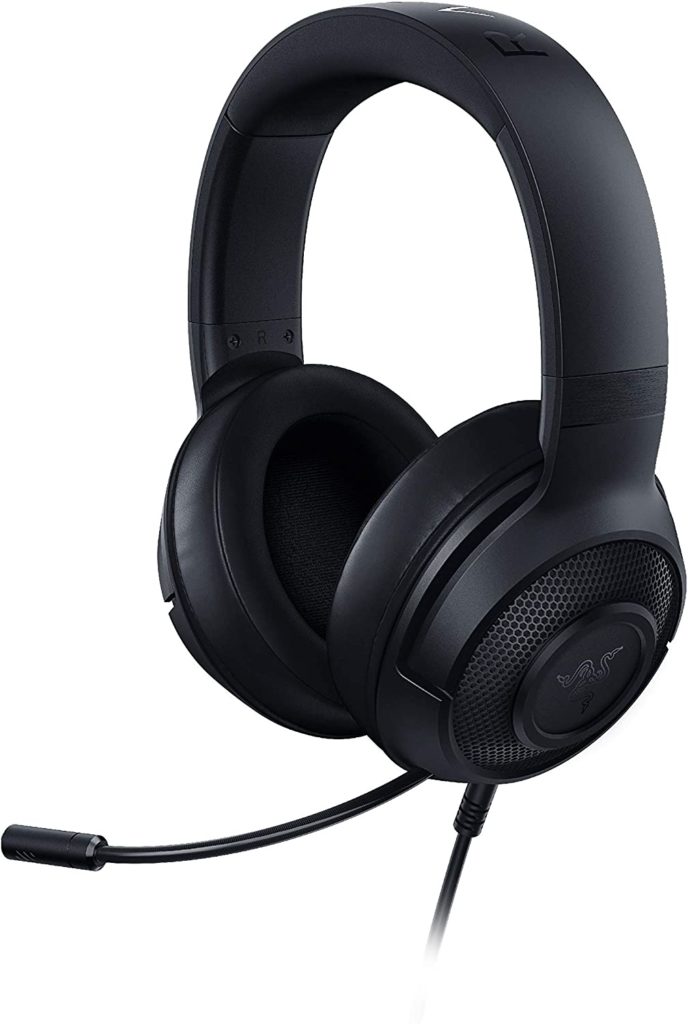 I needed some better/newer headphones when the pandemic hit (leaving my Sennheisers in the studio) and these were available at a decent price locally. The added benefit they are also great for gaming. Very comfortable memory foam cups and have a hidden indent space in the foam to accommodate my glasses frame arms so you don't get that pressure headache from wearing both for long periods of time while working or gaming.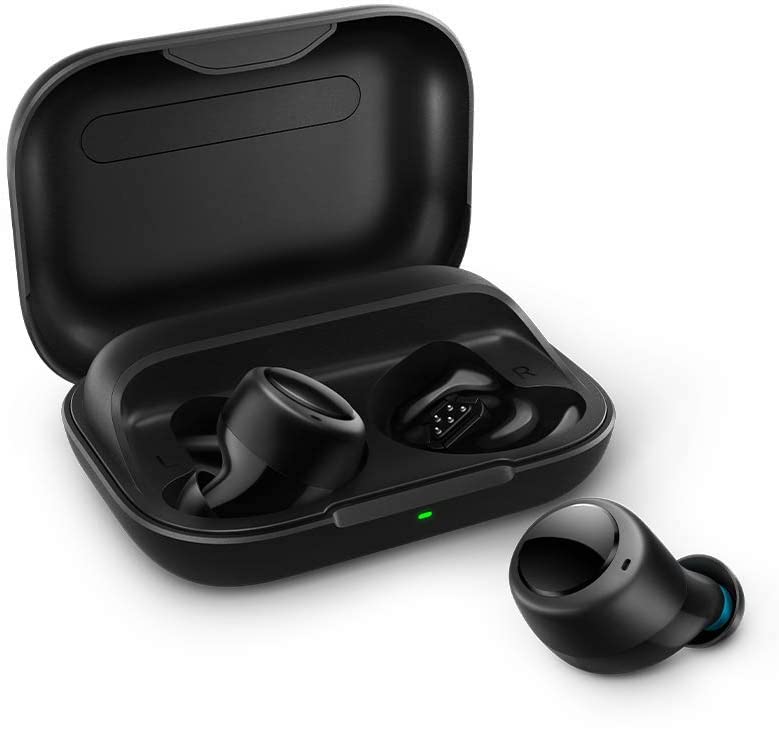 On the go, I'm still loving my Amazon Echo Buds, which are wireless bluetooth earbuds. I like them because they were very inexpensive ($99US), fit really well in my ears without hurting and are pretty much unnoticeable when in your ears. The added benefit of a charging case and built in Alexa are nice too. Unfortunately, they still seem to not be available in Canada – I ordered mine directly from Amazon.com in January and had them shipped to my US mailbox (I'm about a 20 minute drive from the border).
What are your favourite headphones? Let us know in the comments below!
Ged Smyth
I split my time between 2 different headsets. One I use for work and the other I use for outside activities.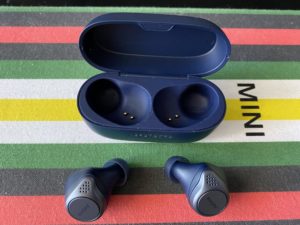 I currently use the Jabra active 75t for work. I find the charge last quite a long time and they fit snug in to my ear. My ears didn't fit the 'Apple Air pods' so it's been a challenge to find something that will fit in to my ear canal. It is also tougher than one might imagine to find a headset that will play out of both ears while on the phone or in a Zoom Call. The functionality of being able to mute by pressing the button on the left bud is great (in case I have choice words for John lol JK). I also really enjoy the hang up feature in the right ear.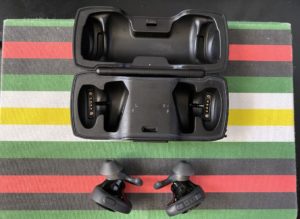 When I am not in the office you will find Bose in my ears. Although I was less than impressed that phone and Zoom calls don't come through both ears, there is nothing better for sound in my opinion.
I have always found Bose to be a beautiful natural speaker in my ear that keeps high and low frequencies totally in check.
For this reason as well as the fact they fit in my ears perfectly I use the Bose SoundSport Free Wireless headphones. It is rare to find me on the driving range without them.
Graham Williams
My headphone collection isn't insignificant; audio plays a big role in a lot of the different parts of my life. I love to take music with me everywhere, I like to sit down and enjoy music in high fidelity on my own, I take a lot conference calls from home, I DJ at festivals and clubs, and I've started composing music in my spare time (which this year it appears will be more than ample).
So what am I using?
On the go
When I'm walking, riding my bike, or taking transit, I use my AirPods. They're great for listening to music, and I can take a call on the go by tapping an AirPod. When I'm riding I tend to use one AirPod so I can keep an ear out for folks around me; I haven't upgraded to AirPods Pro yet, but I may upgrade soon.
Chilling out at home enjoying Music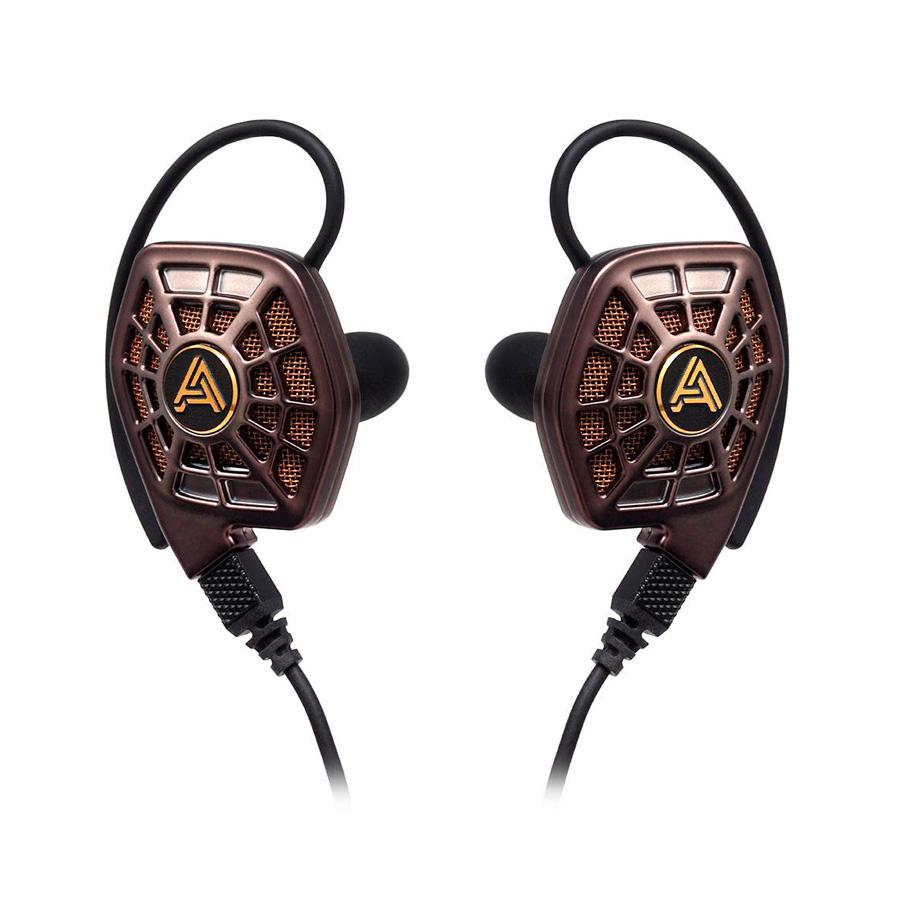 When I first heard about Audeze iSine in-ear headphones, I was skeptical but after trying them I was convinced. They're great for chilling out and listening to music while kicking around the house. They actually can render incredibly low frequencies, and the included lighting cable with its integrated amplifier does make a difference (we did a double-blind test with the stereo mini cable using my iPad Pro). These things are the real deal.
Conference Calls
I teach at Brainstation as an instructor, and as a thank you this year they sent some of us the original Jabra Evolve 40 with a Jabra Evolve Link; the headset is good – the audio quality is decent for music and voice communications, but the secret sauce is the USB-connected Evolve Link. It puts one touch mute and call start or finish when the Evolve Link is selected as the default audio device, and it controls the volume too.
DJing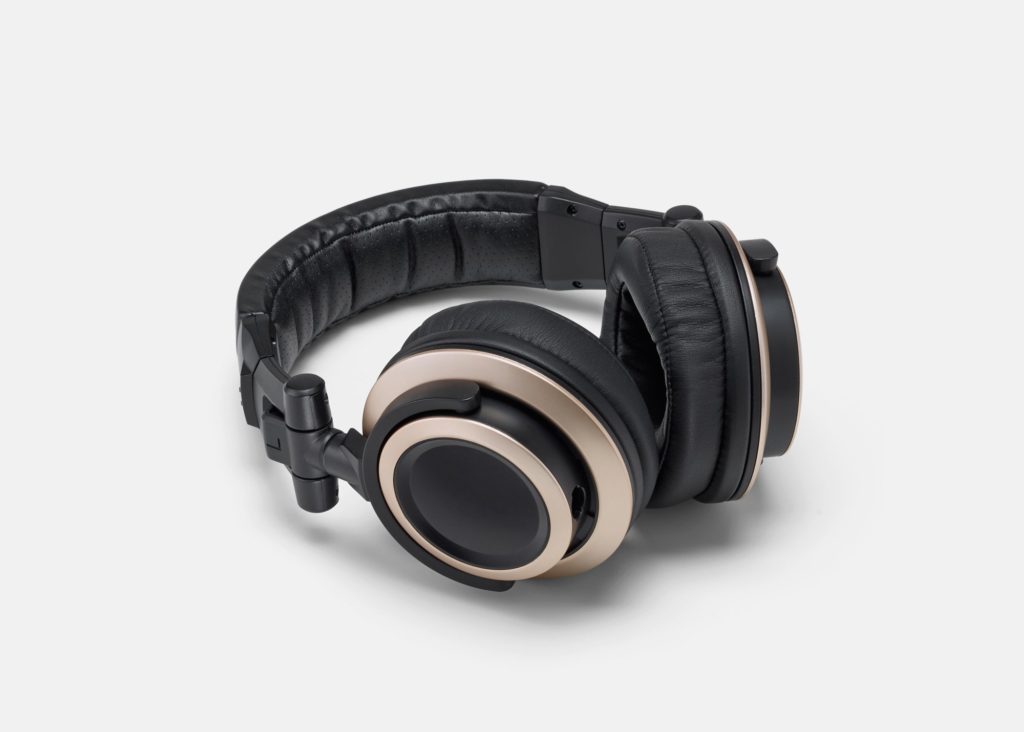 Last year, with a few Burner events ahead of me, along with some club gigs, I realized I needed a new pair of headphones. I was in the process of buying a new place to live at the time, so I needed something inexpensive and decent quality. Reviews pointed me to the CB-1 from Status Audio. While they're a bit to handle while DJing, they came with a coiled cable that I could use both with stereo mini and TRS plug decks, and they're sonically neutral (unlike a lot of other inexpensive headphones that tend to go heavy on the bass). I've been swapping them to my studio time at home, and I've got a new pair of Sennheiser HD25's on the way next week, so these may be retired back to the studio as the HD25's take over as my gigging headphones.
Studio work at home
I caught a sale at a smaller retailer and picked up the NAD VISO HP50's. They don't sell these anymore, and that's a shame. THey're comfortable, neutral, and let me get to work. I've been creating in Kontact, Ableton, and Logic Pro X, along with wading into a field of plug-ins and I get the results I want with these things.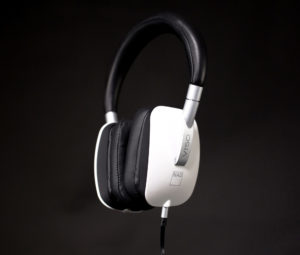 I have found that ear fatigue is real, and as such I've started swapping my Status Audio CB-1's in for some variety; Switching back and forth is actually letting me stay on projects longer, so I'll be keeping both for now.
Kristina Stoyanova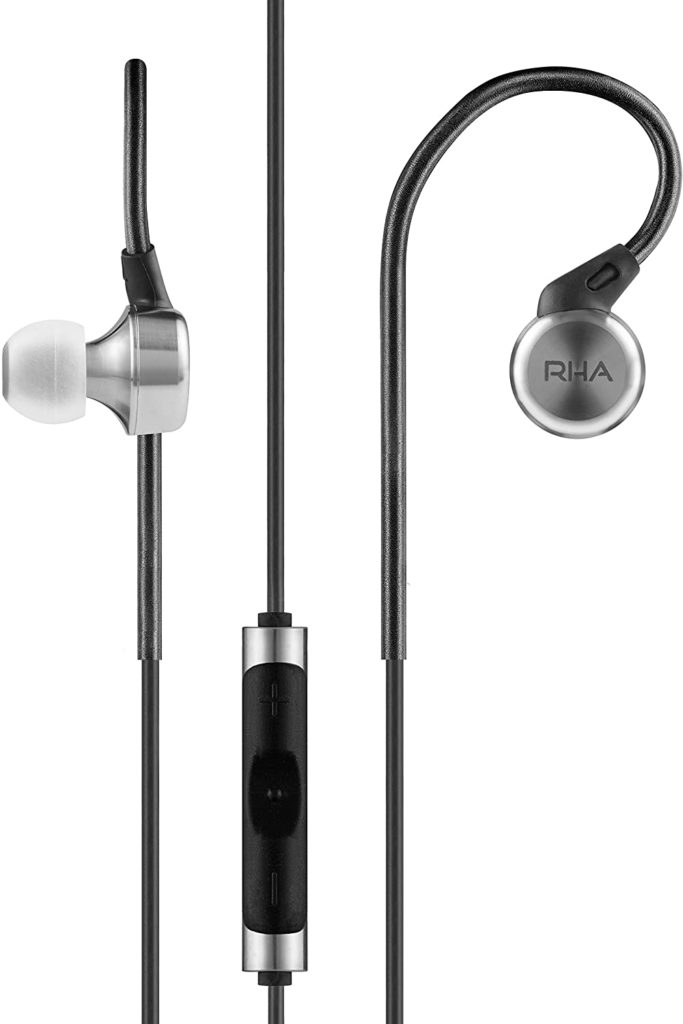 Although this model is a few years old now, the RHA MA701i earbuds are hands down my favourite. More than anything, what I love about these earbuds is how comfortable they are. Having small ears, I've always had a tough time finding earbuds that will stay in place without causing discomfort after long periods of wear. Thanks to the wraparound hook design and the interchangeable earbud tips I've been able to get just the right fit that stays put, even during a workout.
I also love that everything about these earbuds feels premium: the cord is nice and sturdy, the finish on the stainless-steel housings looks as good the day I got them, the reinforced 3.5mm connection seems virtually indestructible and they come with a faux leather carry case. Sound quality is premium too, thanks to the noise isolating design that delivers crisp, clear sound free of distortions.
Although I have a pair of good quality over-the-ear headphones with cushioned earcups, I find myself reaching for these earbuds far more frequently. They check all of the boxes for me: comfort, sound, and quality. They've also been with me through three years of workouts, world travel, and daily conference calls and they're still going strong.