It's true! Samsung bumped CES 2021 with their Samsung Unpacked event. Earlier, they announced their new Galaxy S21 series of smartphones. Now they've got a new set of Bluetooth true wireless earbuds called Galaxy Buds Pro.
Mike and John share their first thoughts about the announcement in this video:
The Samsung Galaxy Buds Pro is the Galaxy Buds Live's successor, which many people affectionately know as the 'beans'. Well, I guess Samsung didn't like that so much, so they made them less like beans, but have added several new features.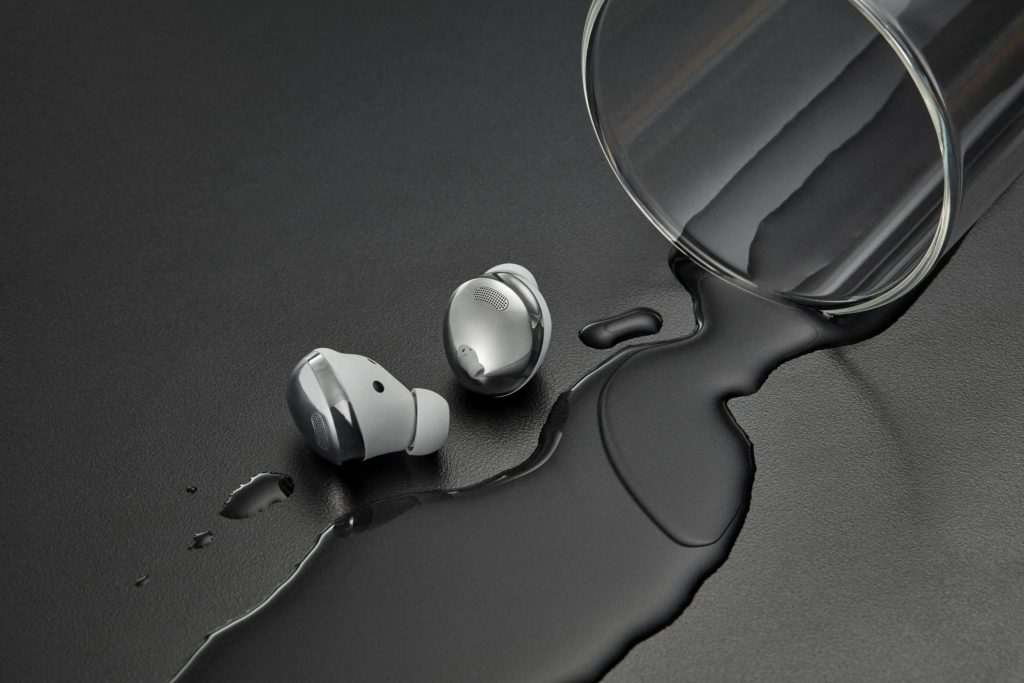 The new Galaxy Buds Pro now features IPX7 water resistance, which is the highest rating you can get on devices like this. I wouldn't go swimming, but I'm sure they can handle a bit of rain. They've also enhanced the fit, so they sit more naturally in your ear. They could actually be easier to remove from your ear over the more slippery Galaxy Buds Live. We'll have to get them in our hands to answer that.
Other features include an enhanced dual driver system with an 11mm woofer and a tiny 6.5mm tweeter. This is great because not only will your highs and lows sound more accurate, but you'll also get Samsung's 360 Audio to enhance the sound field.
If you're doing your Zoom calls, a 3 mic system ensures noise-free calling. Need some help with background noise? The active noise cancellation is adjustable via an app and can block up to 99% of the noise. You can also dial in some ambient noise with up to 4 levels of adjustments. Most of these are done through the Samsung app.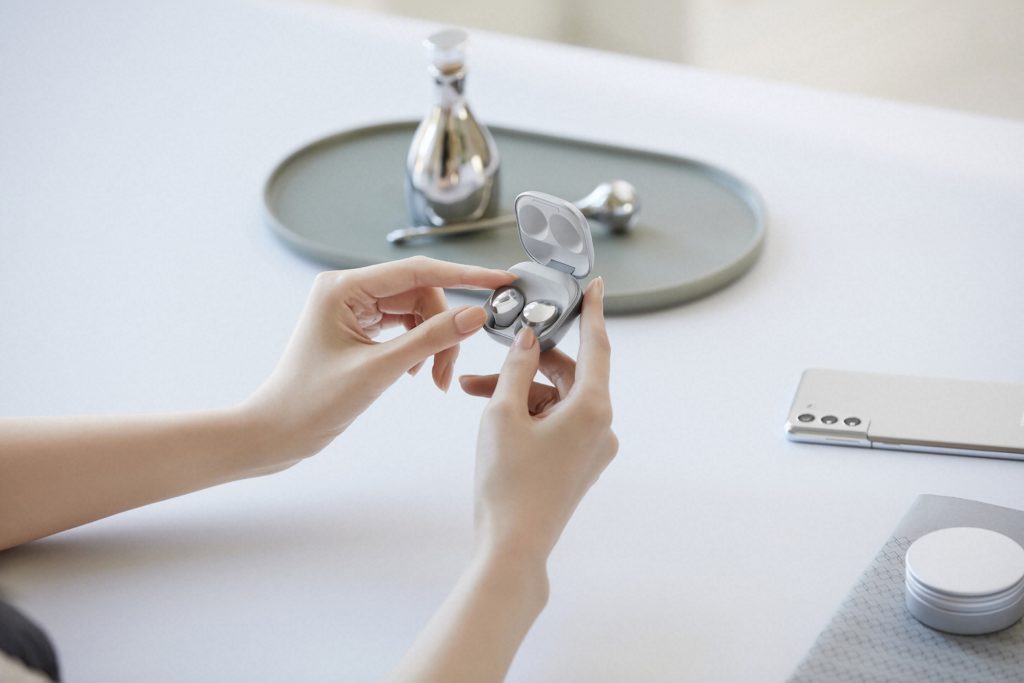 Battery life is impressive—up to 18 hours of battery life with the case. If you're in a rush to get going again, the Galaxy Buds Pro has a fast charging technology that will give you 1 hour of playtime with just 5 minutes of charging. The case does look like it supports Qi wireless charging.
In Canada, the Galaxy Buds Pro will retail for $264.99 but are often bundled with their latest flagship phones like the S21 Ultra with some carriers.
Right! One more thing! Samsung also released its SmartTags, which integrates with its smart home ecosystem called 'Smart Things'. We're not sure if these are a total replacement for the original 'Tile Trackers,' which started the whole tracking category, but we're open to trying some out when they become available.
What's your take on the new Galaxy Buds Pro? Or even SmartTags? Join the conversation in the comments below!