It's going to be a different Summer this year. For those of us who love sharing our favourite movies and TV shows with our friends and family, there's some sunshine coming. When you want a night out, the drive-in theatre is back, but for those of us who want to host in our homes, the Samsung Terrace TV is perfect for what we're calling social distancing home theatre. Check out our video below to find out what the excitement is all about.
The Terrace is an outdoor TV coming in 55, 65, and 75" models. Because it's an outdoor TV, it can handle the elements, with a weather-resistant IP55 construction and an ultra-bright picture with over 2000 nits of brightness. That means all-day viewing, even in bright sunlight, with Smart TV features built-in. The Adaptive picture mode automatically analyzes outdoor light conditions and adjusts the picture on the fly to give you the best picture quality.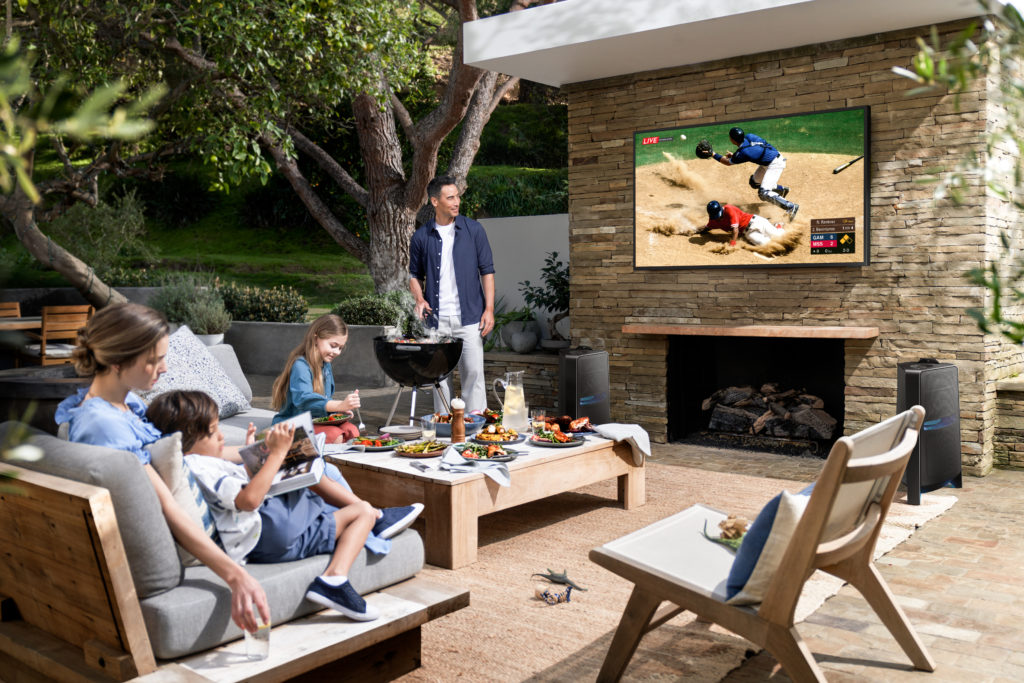 Think about it this way: rather than hosting your movie nights in your home with everyone gathered in a confined space, you can invite friends and family in your bubble over to your deck or patio, with enough space for everyone to watch your favourite content safely.
The TV itself is a premium display: inside is the Samsung's 4K Quantum Processor with incredible Quantum HDR 32X Dot colour lit by Direct Full-Array 16X LEDs. With Dolby Digital Plus and two 20W speakers, including Bluetooth audio connectivity, it has the chops to pump out sound. But when you add the optional Terrace Soundbar, you can get the whole home theatre experience, just outside the walls of your home.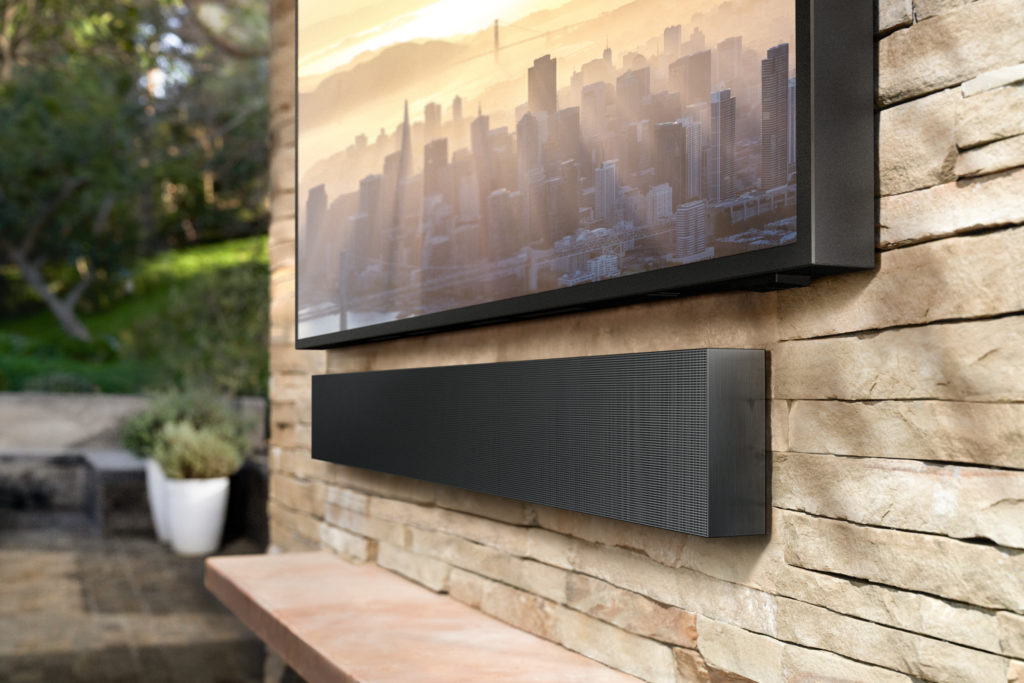 Samsung Terrace TVs are going to be big for restaurants and bars as well. As we move into phase 2, and some events start to come back online, sports bars can shift their viewing outside.
The Terrace has 3 HDMI inputs so that you can add game systems or media players, and with TIZEN-powered Smart Apps, you can stream from all the major content players. It has built-in WiFi and wired networking, ensuring you'll have a high-speed stream when you need it. You can even use Alexa or Google Assistant to control the display.
The anti-reflective screen is both full shade and partial sun-protected, with an operating temperature range from -30 to +50º Celcius, making it an excellent choice for just about anywhere in Canada. One more fun feature: ambient mode can mimic the pattern of the wall behind it, or display art, so you can enjoy your outdoor space with some colour, rather than having a black rectangle take up your space.
We're looking forward to getting a good look at The Samsung Terrace outdoor TV in person, so we can see for ourselves, what a socially distanced Summer can look like with friends.
What's your take on Samsung's latest outdoor TV? Let us know in the comments!