Cord-cutters looking for a way to bring in free over-the-air TV channels have a new Tablo device to do it with, and it finally connects via HDMI.
If you're not familiar with Tablo, Ottawa-based Nuvyyo has been making the devices for years, and the focus has always been on pulling in over-the-air (OTA) TV channels to stream them on compatible devices. Since the beginning, though, you never actually had to connect them to the TV. You would connect a digital antenna, and stream the signal through your home Wi-Fi network.
That had the advantage of placing the antenna and Tablo wherever the most optimal signal came in. The new Dual HDMI takes things in a new direction by bringing it closer to the TV — and reducing reliance on Internet connectivity.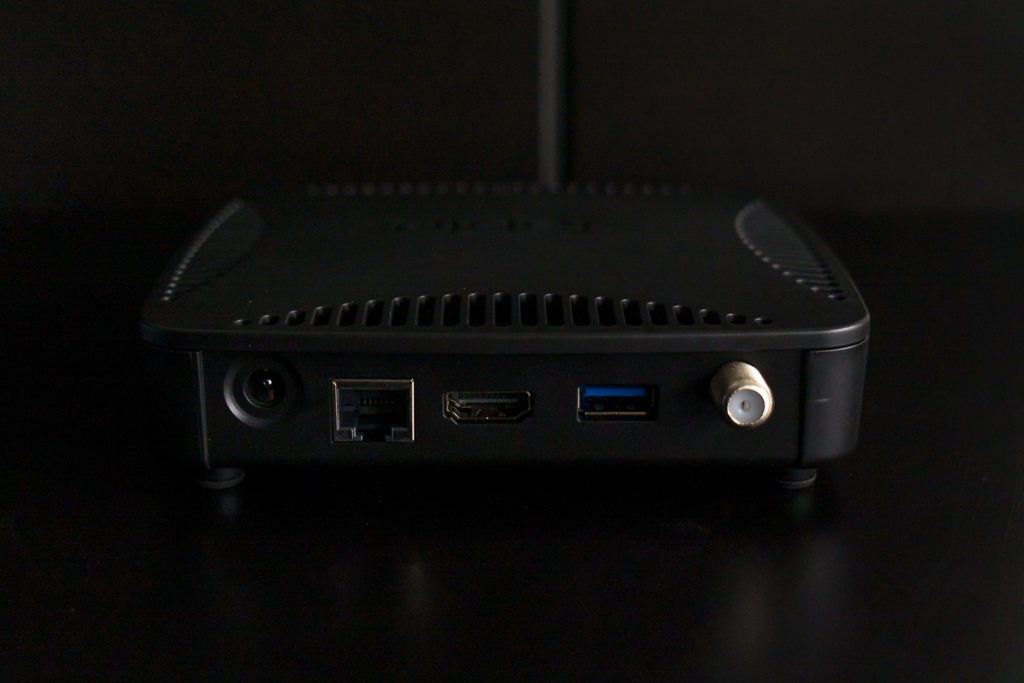 Design and setup
The set top box itself actually has a similar chassis to the previous Tablo Dual units, except for two key differences. First, is the HDMI output in the back. Second, it has IR to work with the included remote. No other Tablo has had HDMI and a remote control, so we are breaking new ground here.
Part of the reason Nuvyyo did this was to actually take the Internet part out of the equation. Assuming your antenna is already connected to your TV, you need only connect it to the Dual HDMI, plug the HDMI cable into your TV, and that's it. You're able to watch and record live OTA channels without any Internet involved.
Except you still need the Internet to actually set it up. Firmware updates come from Nuvyyo's servers, and the DVR portion also needs access to get started. The program guide also needs the web to update itself and pull in the most recent scheduling information. And lastly, if you want to stream live or recorded content to other compatible devices, you'll need a good connection for that, too.
The overall setup isn't hard because the Tablo software onscreen runs you through the steps. Nuvyyo doesn't include any internal storage into the box, but there is a USB port in the rear to plug in an external hard drive. It will have to format the drive, so best that it's empty or holds unimportant data you don't need.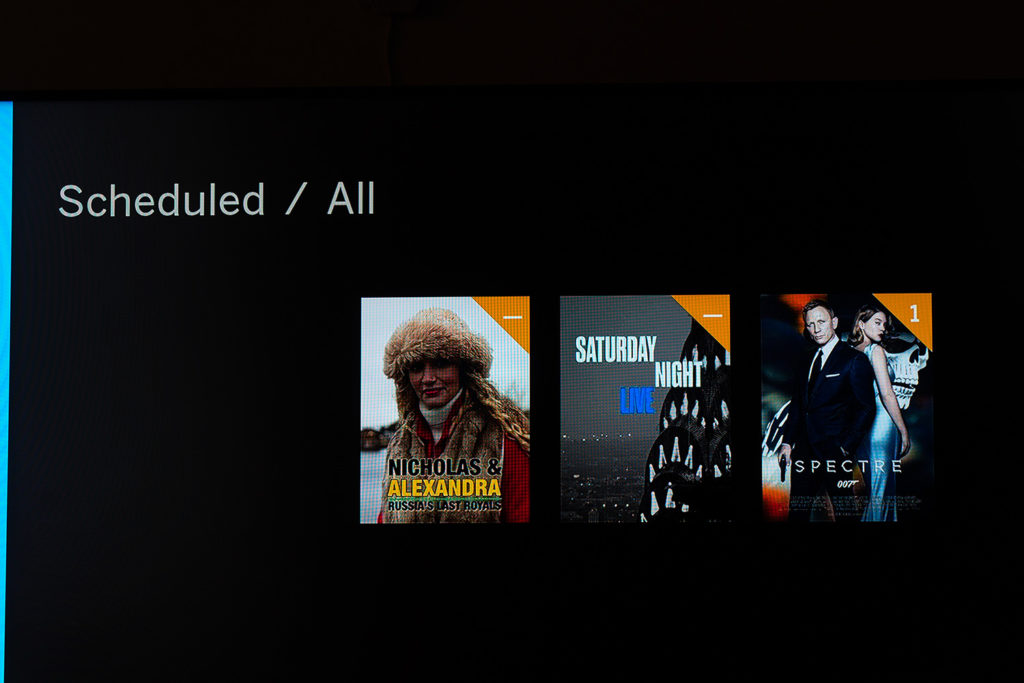 Watching and recording
The Tablo Dual HDMI scans for any OTA channels it can find via the connected antenna. Once that's done, the channels and their respective shows start to populate, so you can see what's playing over the next two weeks through the side menu. Tablo breaks it down to Prime Time, TV Shows, Sports and Movies, with Recordings and Scheduled also included. Live TV lets you watch a channel as it's broadcasting live.
Nuvyyo kept some of Tablo's staple features, including scheduled recordings of a specific show series, be they only new episodes, or any episode, even if it's a rerun. Under Settings, you can enable Automatic Commercial Skip to cut out the ad clutter for every recording, too. It's easy to set any program to record, it just needs to be listed in the guide.
The remote has no recording button, so you need to do it through the onscreen options instead. Anything saved to the DVR stays there until you manually delete it. Because you're using external storage, you may eventually get to a point where you've run out of space, but in my experience, a 1TB drive can last for years before you reach its limit.
Being a dual-tuner device, it means you can either record two shows simultaneously, or watch one and record another at the same time. It's not a new feature, by any means, as Nuvyyo has other units that have quad-tuners for doing the same with up to four shows at once.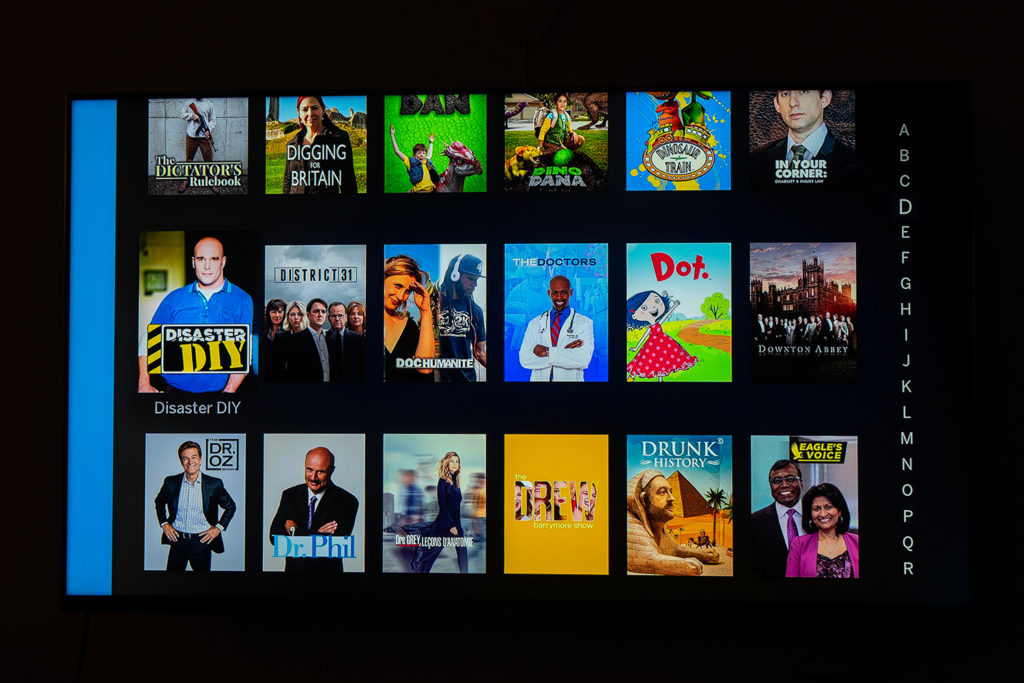 Streaming the content — or not
The streaming part of the equation still applies here, too. When you launch the Tablo app, you can access the device and watch or set up recordings, but only on supported devices.
There are apps for streaming media devices, like the Roku, Amazon Fire TV, Chromecast and Nvidia Shield. Any TV running Roku or Android TV also has access. There are iOS and Android apps, plus a web browser app for Windows and Mac. There are a couple of caveats, though. One of them is that remote streaming won't work with the Roku and Apple TV. You can use those to watch content within your home network, but not outside of it.
This setup is called Tablo Connect, and this is where the biggest of catches lies: The Dual HDMI is considered a "TV-connected Tablo DVR" so does not offer remote access, either. Not from a particular supported device — but from all of them. In other words, this box is really only meant for the TV you've connected it to, and compatible devices within your home network.
Even though I've used and tested Tablo devices for years, this part came as a surprise to me. Nuvyyo has always allowed users to connect via the Internet because that was the only way to get it running. Remote access did need a Tablo TV Guide subscription, but necessarily the Premium subscription that enables skipping commercials for recordings.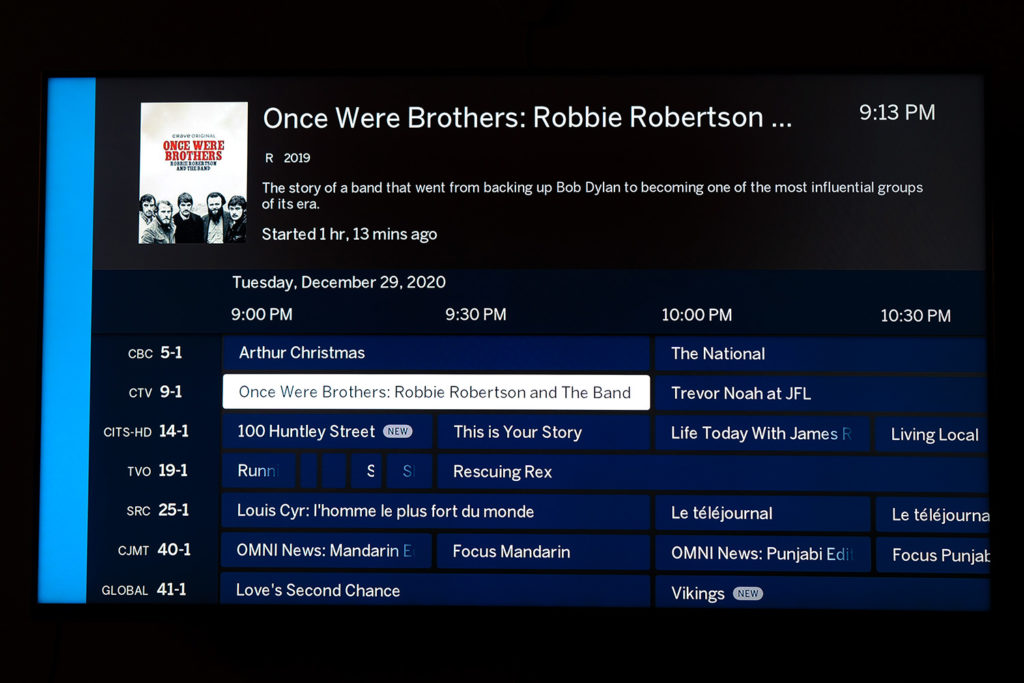 Tablo Premium
That all means Premium is more about skipping ads than anything else. For the first 30 days, you get the Automatic Commerical Skip feature free as a trial. After that, you either pay $3/month or $30/year to keep it going. Here's the rub: the ad-skipping is tied to the device, not an account, so you would need to subscribe again if you were to get a second Tablo device. If, however, you replace a Tablo, the subscription transfers to the new one.
The first 30 days also provide the more detailed TV Guide data, like cover art, metadata and more. It will cost you either $5.99/month, $59.99/year or $179.99/lifetime. However, the fine print says that the lifetime subscription doesn't apply to the Dual HDMI, so it's either going to be monthly or annually here. Without the TV Guide subscription, you only get info for the next 24 hours, not 14 days.
Basically, you're looking at two separate, yet complementary, subscriptions. Tablo doesn't tie them together into one service, so put together, you're starting out at $8.99/month. That's a bit steep for skipping commercials and seeing what's on for the next two weeks.
More of the fine print also states that skipping commercials takes up more bandwidth than some connections can handle. If you only have a 3Mbps or slower download speed from your Internet Service Provider (ISP), then Nuvyyo advises not to enable that feature.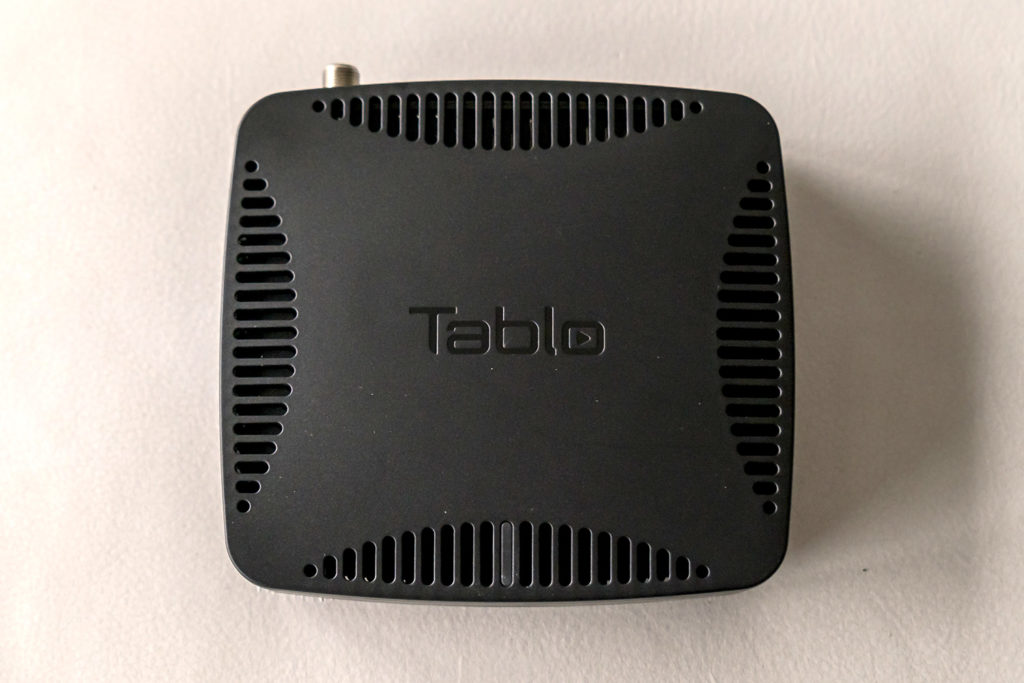 Bottom line
Putting all the confusion aside, you have to look at this Tablo device within its specific context. For instance, you buy this when you a) have no interest in streaming remotely and b) are perfectly okay doing most of the viewing and recording using the remote in front of the TV.
I ran into issues with in-home streaming to other devices, and really only found great consistency while I was using it with my TV. Plus, my digital antenna was already connected directly to the TV, so the setup was dead simple because of it. If your antenna gets a better signal in another room or part of the house, don't get the Dual HDMI. Go for one of the other Tablo units that exclusively work through streaming. Without a great signal from the antenna, the device itself is practically useless.
You also have to be willing to spend extra money for the subscriptions. In my experience, they do make a big difference if you're an avid TV watcher. Think about how satellite or cable TV gives you access to days or weeks of content in advance. That's what you'd get here, only you have to dish out for it. And that's not even including the external hard (or SSD) drive you would need to actually bank all your recorded shows.
What you end up with is getting OTA TV channels for free, yet paying to actually know what to watch in advance, plus move commercials out of the way. If you're good with that, you will like what Tablo can do. Just know whether the Dual HDMI is the right fit.