Fitbit is synonymous with fitness tracking and health, but many competitors, including Apple with their Apple Watch, have taken some of the brand's thunder. Following it's recent acquisition by Google, it looks like the wearables manufacturer is aiming to take its crown back with the three new Fitbit devices.
Fitbit has announced 3 new devices in its fitness tracking lineup. These include the new flagship smartwatch, the Fitbit Sense, and upgraded versions of previous models including the new Versa 3 and Inspire 2.
A New Flagship: Fitbit Sense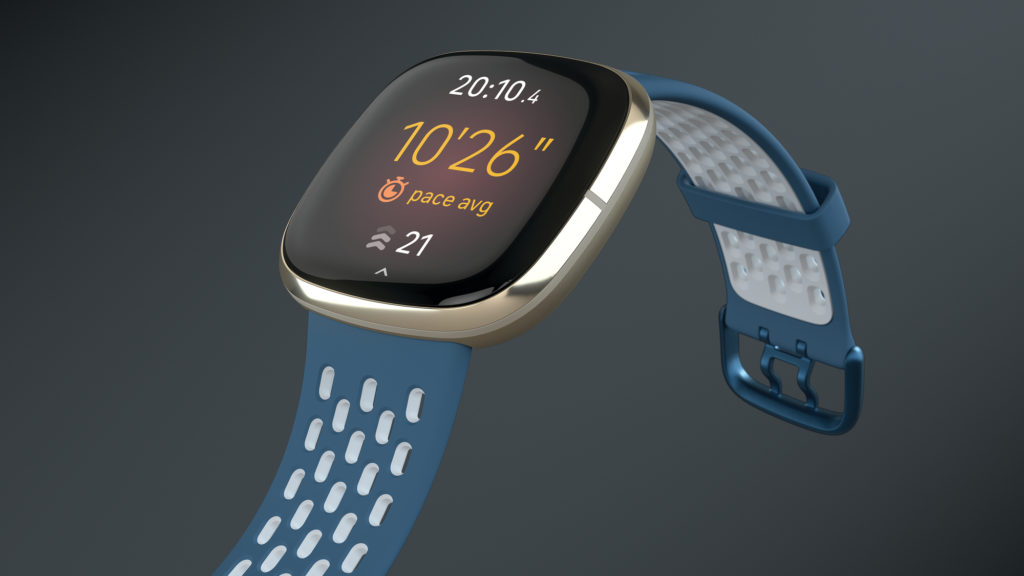 On paper, the all new Fitbit Sense is the tech company's most advanced smartwatch to date. It claims to have the world's first electrodermal activity (EDA) sensor to help manage stress, new advanced heart rate tracking technology with a new ECG app and an on-wrist skin temperature measuring sensor. It includes a free 6 month trial of Fitbit Premium, which can track key health indicators like heart rate variability (HRV), breathing rate and SpO2 for blood oxygen levels with their new Health Metrics dashboard. The stress sensor (EDA) caught my attention.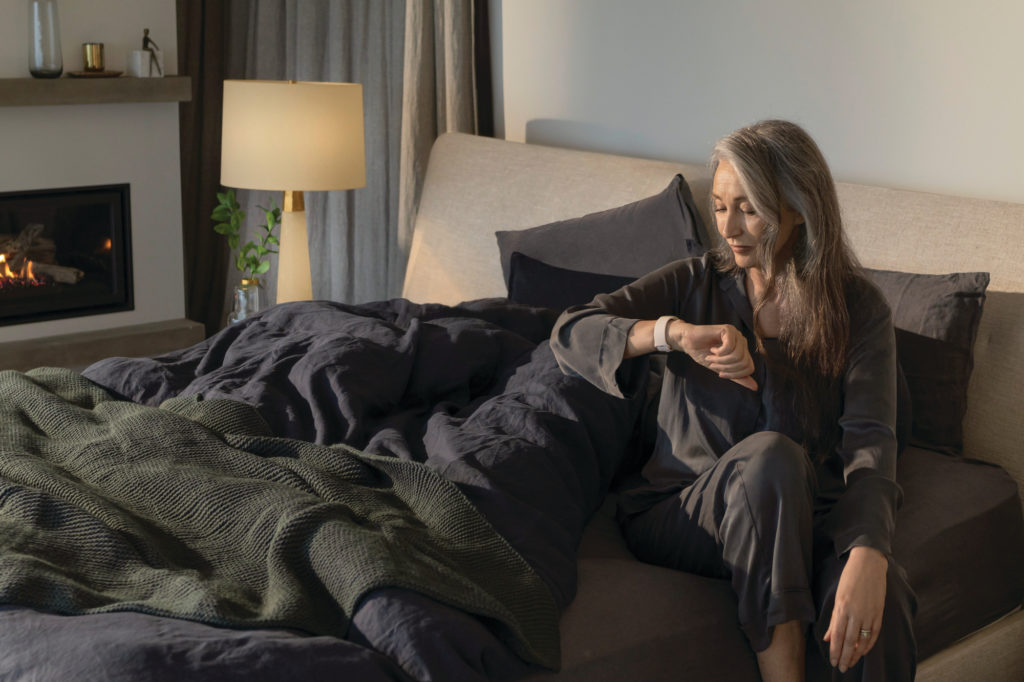 According to Fitbit's press release:
Using the EDA Scan app, you will place your palm over the face of the device to detect small electrical changes in the sweat level of your skin. Measuring your EDA responses can help you understand your body's response to stressors and help you manage your stress. You can do a quick EDA Scan session on device to see your responses, or pair it with guided mindfulness sessions in the Fitbit app to see how your body responds during meditation or relaxation. At the end of your session, you will see an EDA response graph on-device and in the mobile app to gauge your progress over time and reflect on how you feel emotionally. Fitbit's new Stress Management Score calculates how your body is responding to stress based on your heart rate, sleep and activity level data. Available with Fitbit Sense, it can be found in the new stress management tile in the Fitbit app. Ranging from 1-100, with a higher score indicating your body is showing fewer physical signs of stress, the score is coupled with recommendations to better manage stress, like breathing exercises and other mindfulness tools. Fitbit Premium members will get a detailed breakdown on how the score is calculated, which consists of over 10 biometric inputs, including exertion balance (impact of activity), responsiveness (heart rate, heart rate variability and electrodermal activity from the EDA Scan app), and sleep patterns (sleep quality).
Keep in mind that once your free trial of Fitbit Premium expires, you'll have to pay $13.50/month for some of these advanced health features.
While Apple doesn't currently have all these new functions in their Watch line, you're also not paying a monthly fee once you purchase their device. At the time of this article, the ECG App is not available in Canada as it needs to be approved by Health Canada. We'll keep you posted on when this will happen.
Now that it's part of the Google family, along with Alexa, it's no surprise that Google Assistant is also baked into the new Fitbit devices. Plus, Fitbit Pay will allow you to make contactless payments in this
COVID-19 era.
Fitbit Versa 3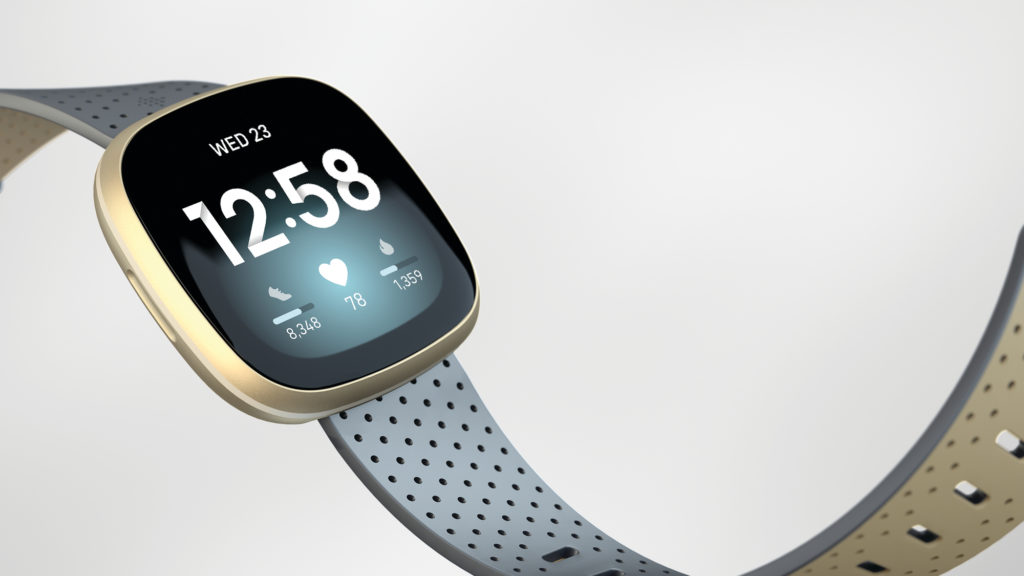 The new Fitbit Versa 3 includes the heart tracker, Fitbit Pay and both voice assistants. It also has GPS capability, so you won't have to take your smartphone with you to location track your runs. Like the Fitbit Sense you're also able to take phone calls, and tune in to your favourite music subscription services like Spotify, Deezer and Pandora. Both the Sense and Versa 3 have 6+ days of battery life per charge according to Fitbit. Accessories, like chargers and straps, will be interchangeable between the two.
Fitbit Inspire 2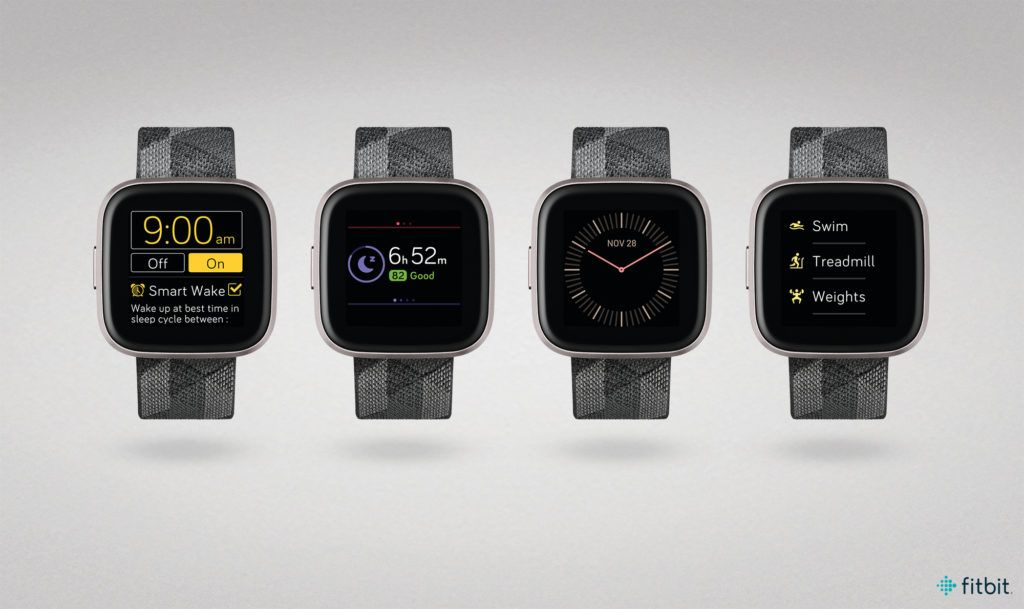 Finally, for their most affordable tracker, Fitbit introduced the Inspire 2. This device lets you track your sleep, heart rate and your menstrual cycle. It also allows you to track food and hydration levels. The Inspire 2 will come with a free trail of Fitbit Premium. For $129, it's a very competitive fitness and health tracker.
I'm interested to see the influence that Google will have on the Fitbit brand over the next couple of years. Will there be tighter integration with the "Googlesphere"? So far, it looks like Google Assistant is the only addition. At $429 (CAD) for their top of the line Fitbit Sense with bleeding edge health tracking technology, Apple truly has some strong competition going into the holiday season.
Pricing & Availability
All three new Fitbit devices: Sense, Versa 3 and Inspire 2 are available for pre-order today on Fitbit.com and online at select retailers. Broad worldwide availability will start in late September.
Fitbit Sense is available for $429.95 (CAD) in carbon/graphite stainless steel and lunar white/soft gold stainless steel.
Fitbit Versa 3 is available for $299.95 (CAD) in black/black aluminum, pink clay/soft gold aluminum and midnight/soft gold aluminum.
Sold separately, Fitbit Sense and Fitbit Versa 3 accessories are available in a range of styles, including REPREVE® recycled woven bands in camo, charcoal, coral and rainbow; sport bands in black/lunar white, evergreen/lunar white, grey/mint, melon/rose and sapphire/fog grey; infinity bands in black, lunar white, midnight and pink clay, starting at $44.95 (CAD).
Fitbit Inspire 2 is available for $129.95 (CAD) in black, lunar white and desert rose. Sold separately, accessories are available in premium Horween® leather bands in midnight blue or black double wrap, mesh bands in silver and rose gold stainless steel, printed silicon band in bloom, classic silicone bands in black, lunar white and desert rose, and a new clip band in black, starting at $24.95 (CAD).
Fitbit Premium is available for $13.49 per month or $106.99 per year (CAD). For more information or to sign up for the membership service, visit the Fitbit app or Fitbit.com.
For our UK friends, the Fitibit Sense comes in at £299.99, the Fitbit Versa 3 will retail for £199.99 and the Fitbit Inspire 2 will be £89.99.