iOS 14 feels like Apple took a look around at Google, Facebook, and Huawei and said: "those look like some great ideas… do you mind if we take them and do our Apple thing to them?" It's going to make some folks angry, but if you're in the Apple eco-system, things are getting even better for you.
The App Library and the new Home Screen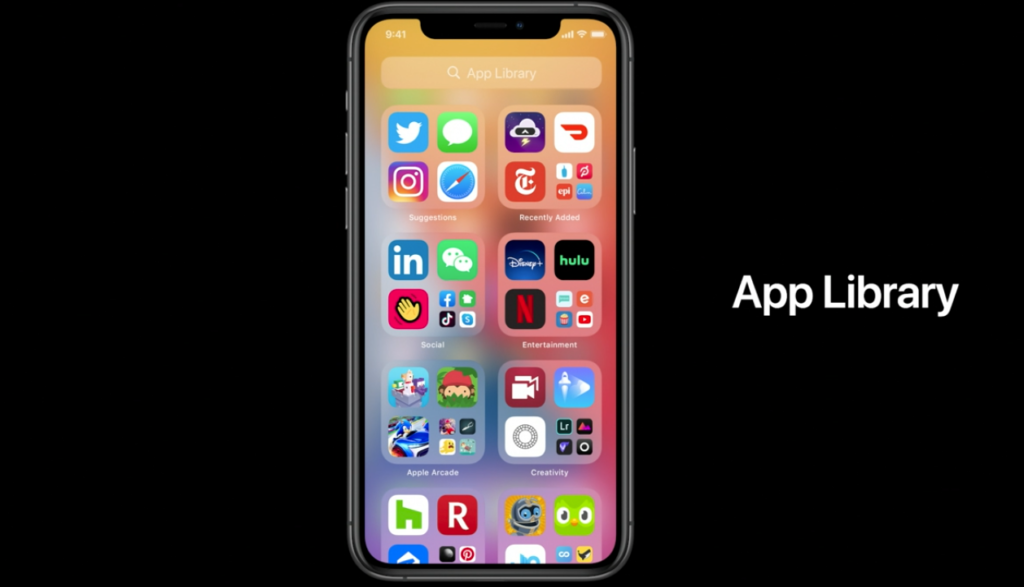 The App Library is a feature that's going to feel familiar to Android fans: it's essentially the App Drawer with a bit of an Apple Flair. They're letting us hide app pages (because those middle pages get ignored anyway) and doing smart sorting with "Suggestions" that list the apps that Siri thinks you're going to use, just added apps, and a search bar to find them.
Who did it first? Android.
Widgets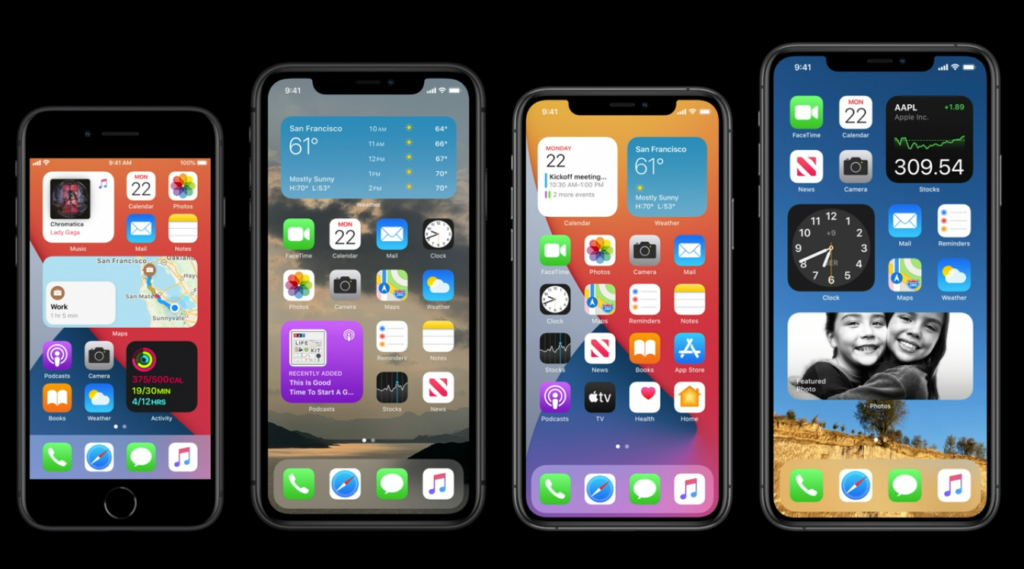 Widgets are Apple's way of getting out of your way to do things. My workflow has muscle memory to get into specific apps or to the widgets screen; by putting that direct access on the home screen I can skip a few steps, and I get to customize my phone to look the way I want.
Who did it first? Android.
Siri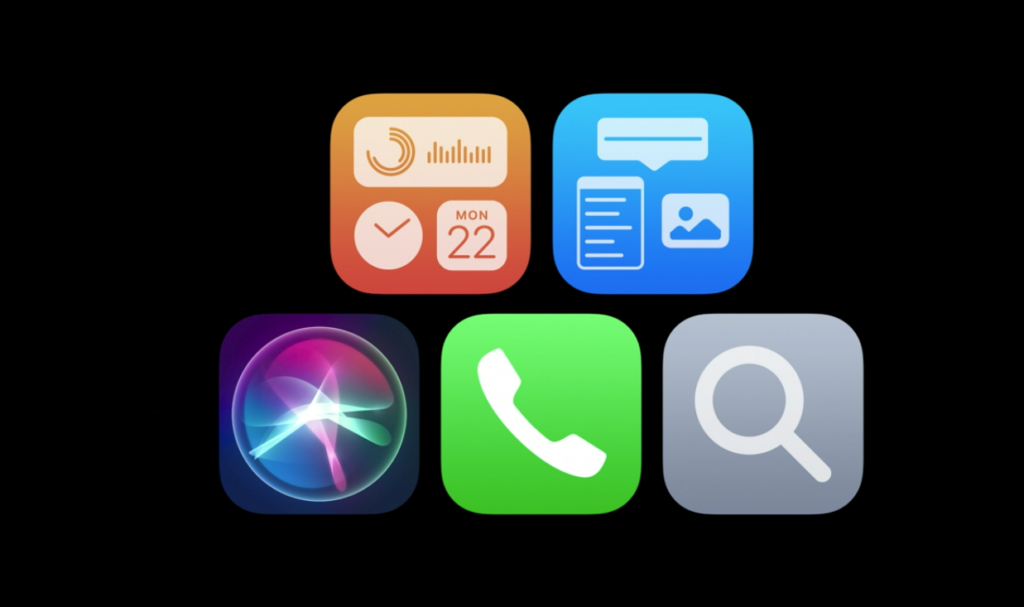 Siri is getting smarter – thank god. The big addition here is the shift to "on device" recognition. Most of my Siri fails come from going back to the web for voice recognition. The addition of on-device recognition is going to be a game changer. This is a big deal for on-device privacy, and adding in a whole new app for translations that ALSO works on-device is throwing down the gauntlet for Google.
Who did it first? On-device with actual privacy? Apple.
Messages
Messages – if you like Facebook Messenger but you're tired of Mark Zuckerberg being the quiet companion to every conversation, Apple has got you covered. Inline replies and mentions are key features, but being able to take conversations direct and having customizability and unique alerts in pinned conversations take it to a place that Messenger hasn't matched yet.
Who did it first? Facebook Messenger.
Maps and CarPlay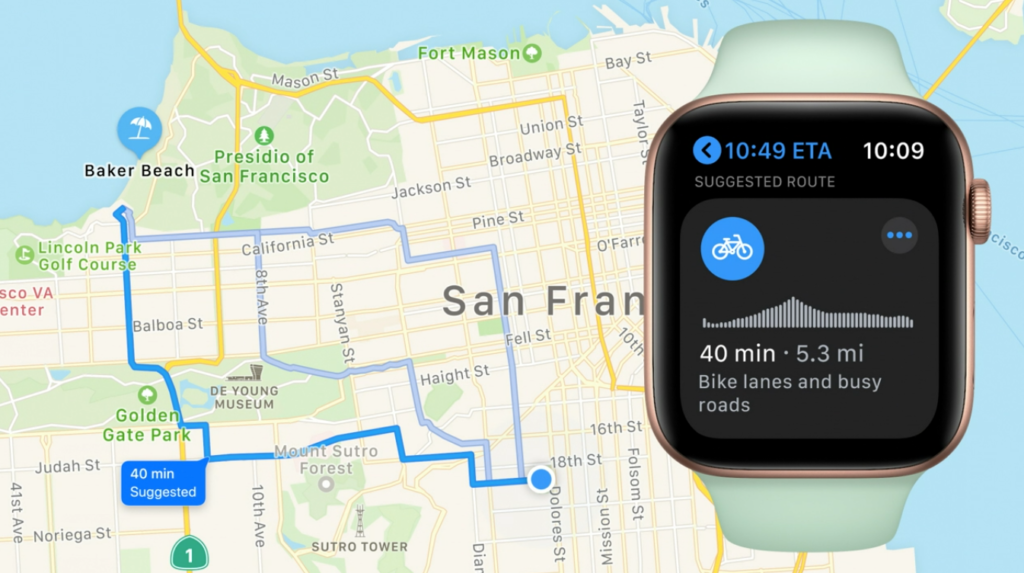 Maps and CarPlay – Apple's re-do on Maps has been huge, and it's getting better: bike routes with altitude and stair-awareness, EV route planning join Apple's launch of a new standard for using your phone as a car key. Big features here include being able to unlock your car with your phone in your pocket or bag, and the ability to temporarily share a car key with friends.
App Clips
App Clips sound familiar – we've seen Huawei launch these. It's a quick, almost-instant way to access the things that people do with apps: buying lunch, renting scooters, and other one-time activities. Taking advantage of these experiences, facilitated by Apple Pay and Sign in With Apple is really going to reduce the friction between people and the stuff they want to do.
Who did it first? Android.
Oh, and one more thing…
It's so very Apple to slide in a huge new feature casually when talking about something else. We were already on our way to talking about iPad OS when Craig drops this bomb: the aging, full-screen incoming call interface is finally dead. They're bringing Android-style incoming call banners that won't kick you out of what you're doing.
Who did it first? Android.
Who did it first? Does it matter?
We see a lot of folks complaining that Apple claims they invented things that other people have clearly had first… but if you listen to today's Keynote, that's not a thing that's happening anymore. Apple hasn't claimed to invent any of these features that they're adopting for iOS, just that they're implementing them their way for the first time in iOS.
That's a pretty powerful distinction. Apple users probably won't care either way: what's mattered is that Apple is picking up some of the last pieces that are being done well in other places and bringing them home for their customers.
What are your thoughts on the latest and greatest iOS update? Let us know in the comments below!