The time of the smartphone audio jack is rapidly coming to an end. But that doesn't mean that we simply let manufacturers off the hook if they don't at least try to aim to close the gap between wired and wireless. Yet we keep seeing cheap wireless headphones that betray efforts to raise the bar. The Huawei FreeBuds 3 wireless headphones take heavy inspiration from a certain Cupertino company. But are they any good? Let's find out.
Noteworthy Features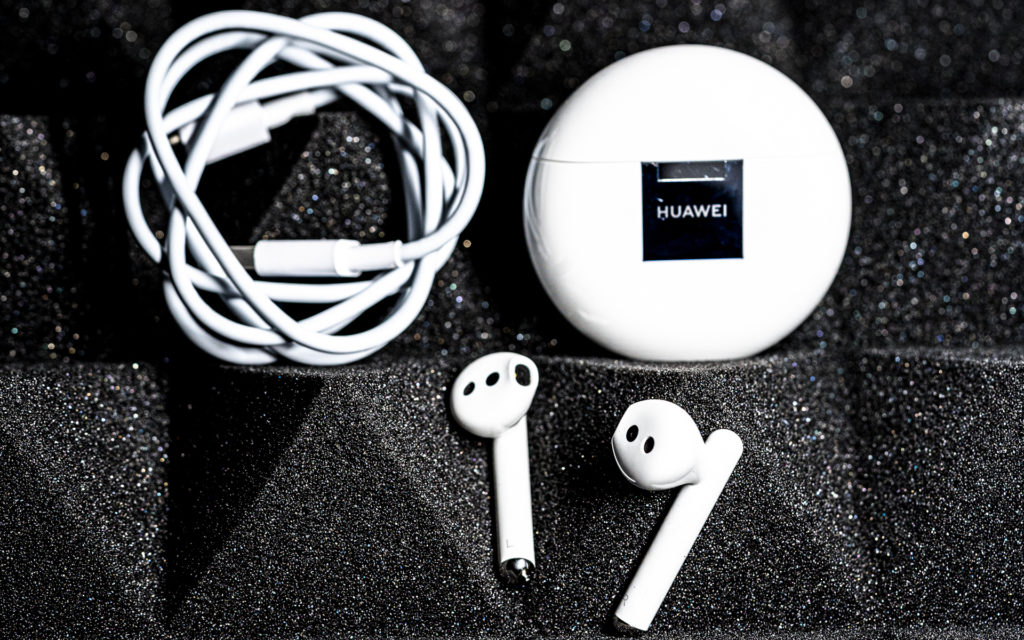 The Huawei FreeBuds 3 are powered by their Kirin A1 Bluetooth 5.1 compatible chipset, which allows these earbuds to pack in active noise cancellation (ANC). Rated battery life is 4 hrs on a single charge, with the battery case extending playtime to 20 hrs. You can charge using the included USB-C cable at 6 watts, or you can charge by putting the case on any Qi wireless charging pad. Charging is slower at 2 watts, however.
In terms of weight, the earbuds weigh 4.5 g each, and the case adds another 48 g to the package. Inside each open-fit earbud is a 14.2 mm driver. A unique bass tube in each earbud helps increase low-frequency response—a weakness of many small earbud-style headphones.
Two features that are exclusive to Huawei smartphone users running the EMUI10 OS or above will receive are 'wearing detection' and 'pop-up & pair.' The latter feature is similar to instant pairing on AirPods, making the setup quick and painless. The former feature will detect when the FreeBuds 3 are in your ears, and will stop and start playback automatically. Since I don't have a Huawei phone with EMUI10, these are features that will not be part of the review. A companion app is also available called 'AI Life' that offers some additional customizations but is not necessary for the day to day use of the FreeBuds 3s. This app is only available on Google Play or the Huawei App Gallery.
The Huawei FreeBuds 3 retail for $259 CAD and are currently only available in ceramic white. This price undercuts the Apple AirPods 2s with the optional wireless charging case by $10. The addition of noise cancellation in the FreeBuds 3, at this price, makes them a compelling choice even for iPhone users.
Design and Functionality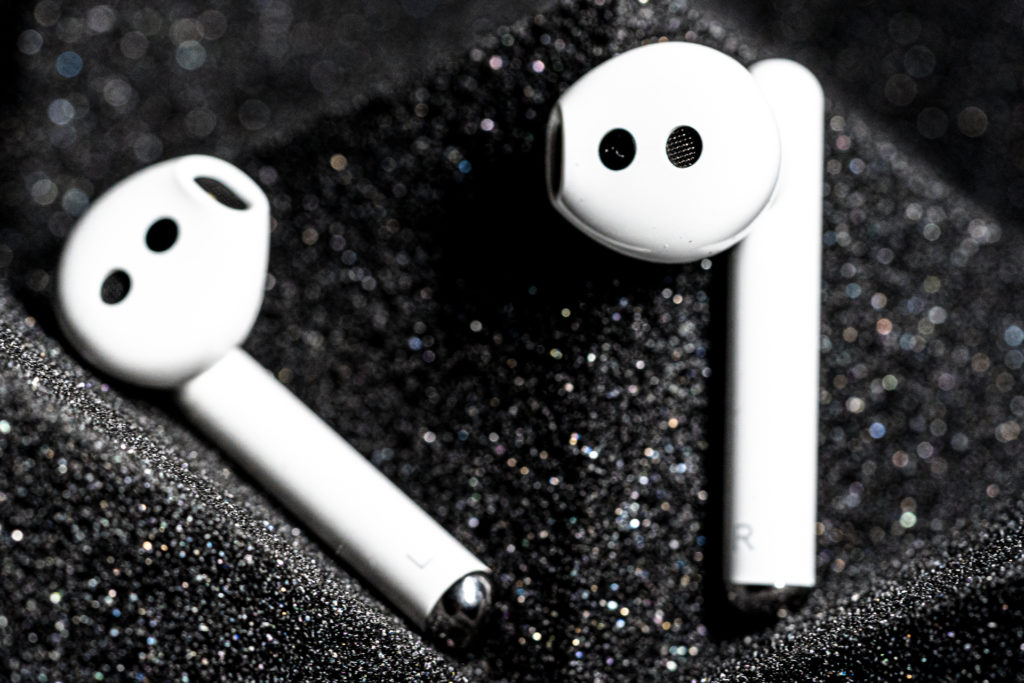 I would challenge anyone to throw a set of the Huawei FreeBuds 3s into a pile of Apple AirPods 2s, and then try to find them again. They inherit not only the benefits of this now iconic open-fit design but also the pitfalls.
The FreeBuds 3 don't intrude into your ear canal and the lightweight makes them feel like they aren't there. The open-fit design tends to lead to higher volume levels as you try to drown out the outside sound leaking in. This can compromise sound quality due to high volume distortion, and potentially, your hearing as well. And then there are some people where this design simply isn't compatible with their ears. In-ear soft tip earbuds do a better with sound isolation, reduced volume levels, and offer a more custom and secure fit.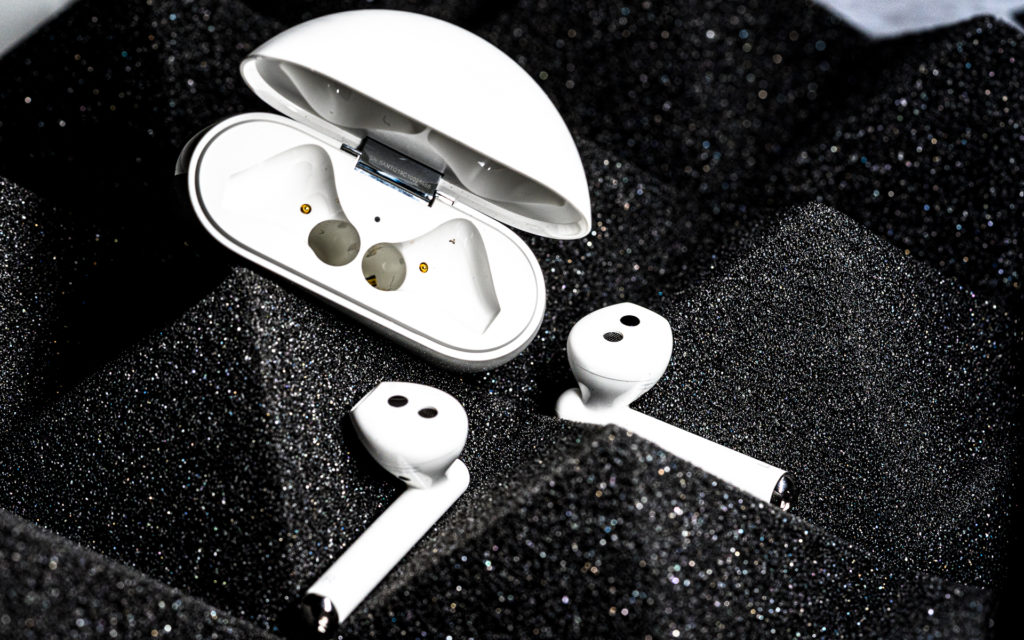 The construction of both the FreeBuds 3 and its case do not feel cheap in any way. They feel durable and the weight is well distributed. I particularly like the metal reinforcement on the hinge of the case, which should aid in durability long term. The magnetically assisted snap is satisfying and the force needed to pull the FreeBuds 3s themselves from the case is reassuring. But it won't be enough to keep them from falling out if you drop them with the lid open.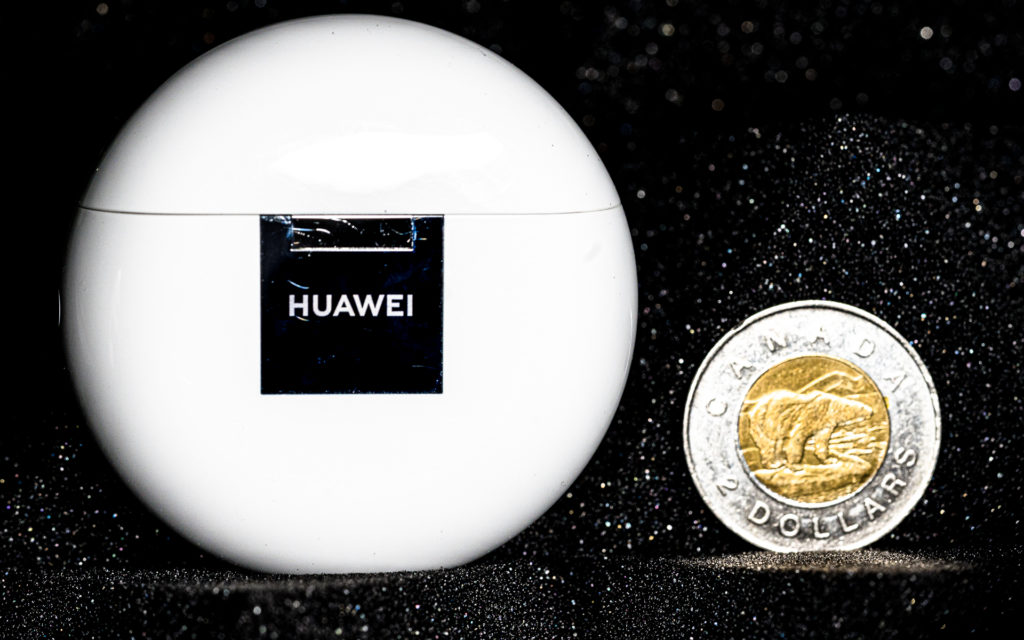 The rounded shape of the charging case does make it feel a little slippery in hand. It's how I found out that the FreeBuds 3s wouldn't stay inside should they fall with the lid open. On the other hand, the shape is very easy to pocket, even with keys and other things cohabitating with them.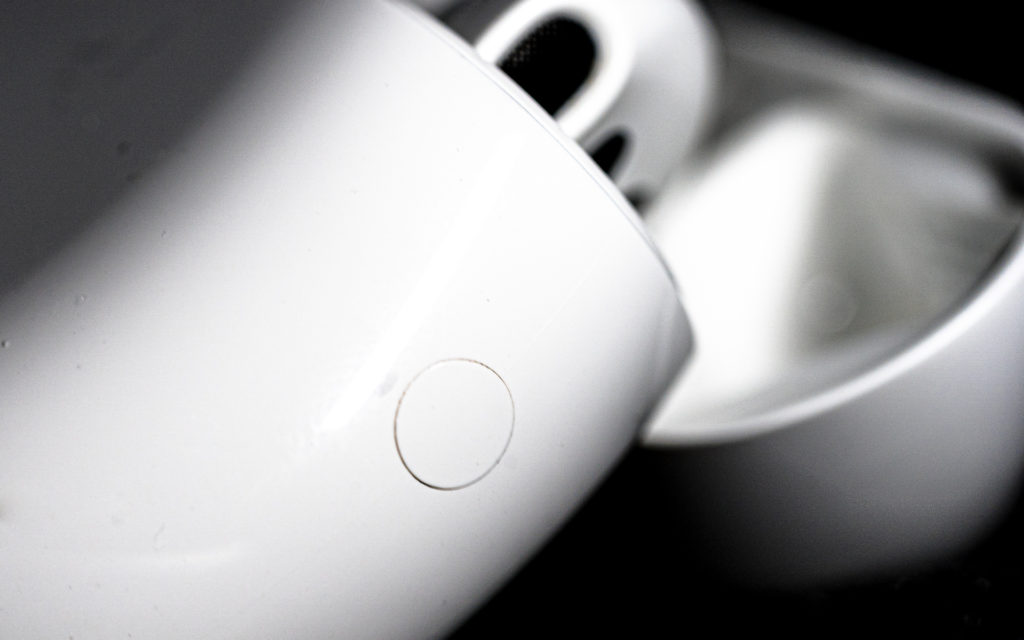 The tolerances for the pairing button are so tight that I almost missed where it was on the case. It's on the right if you're looking down at the open lid. Holding it down will put it in pairing mode right away, allowing you to quickly 'GetConnected' to your Android smartphone. We tested with a OnePlus 7T, and the experience could not be more problem-free. We found the same when pairing with an ASUS C302 Chromebook and a Dell XPS 15 laptop. They are compatible with Apple iOS devices as well. I was unable to test that directly for this review, but colleagues tell me that they seem to work just fine.
There are only two touch buttons on the FreeBuds 3, located on the stems. The left one activates the active noise cancellation (ANC). Tap it twice to turn it on, followed by a spoken confirmation. Tap it twice again to turn it off, followed by another confirmation. Tap the right earbud twice to start playback, and tap it twice again to advance the track when already playing back. If there's no audio confirmation through the FreeBuds 3, you just try again. But for the most part, the gesture was accurate 90% of the time.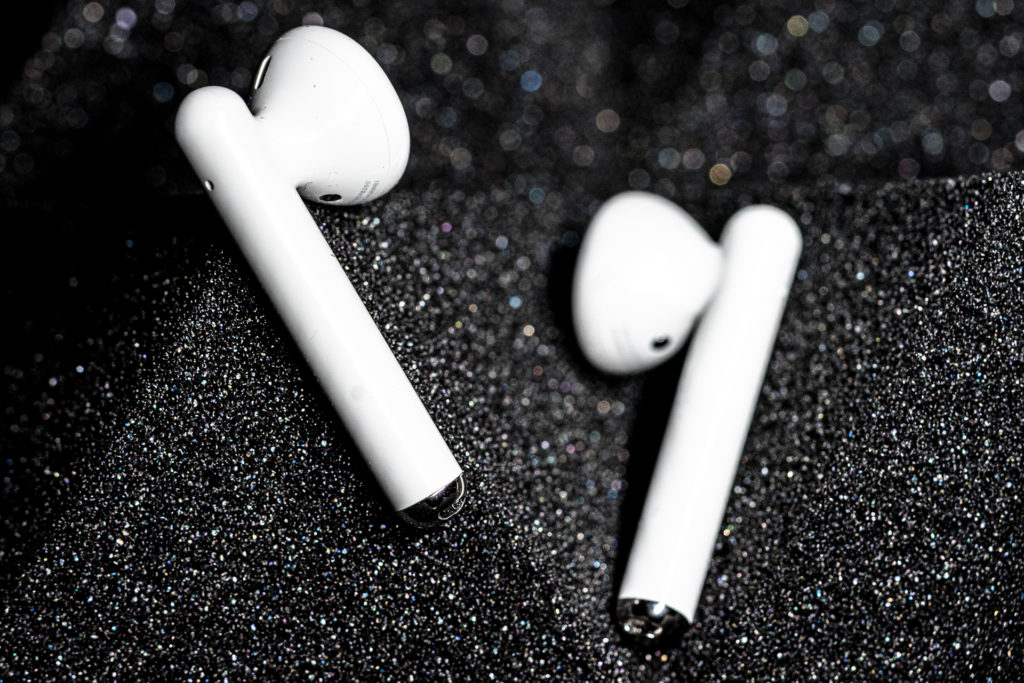 The 'AI Life' software I mentioned earlier allows you to customize the controls somewhat, allowing you to set up one side to summon a voice assistant instead or pause instead of advancing the track etc. I only used the app once to see what the ANC settings at their extremes would do, and I felt that, out of the box, the settings were more than adequate. It's nice to know that you can make these changes if you want to and conveniently on a Huawei or Android smartphone. iOS users do not currently have access to this app, but if you can borrow a friend's Android phone, you can make those changes in the app, and the settings will be written to the FreeBuds 3, letting you use them on your iPhone.
Sound Quality and Battery Life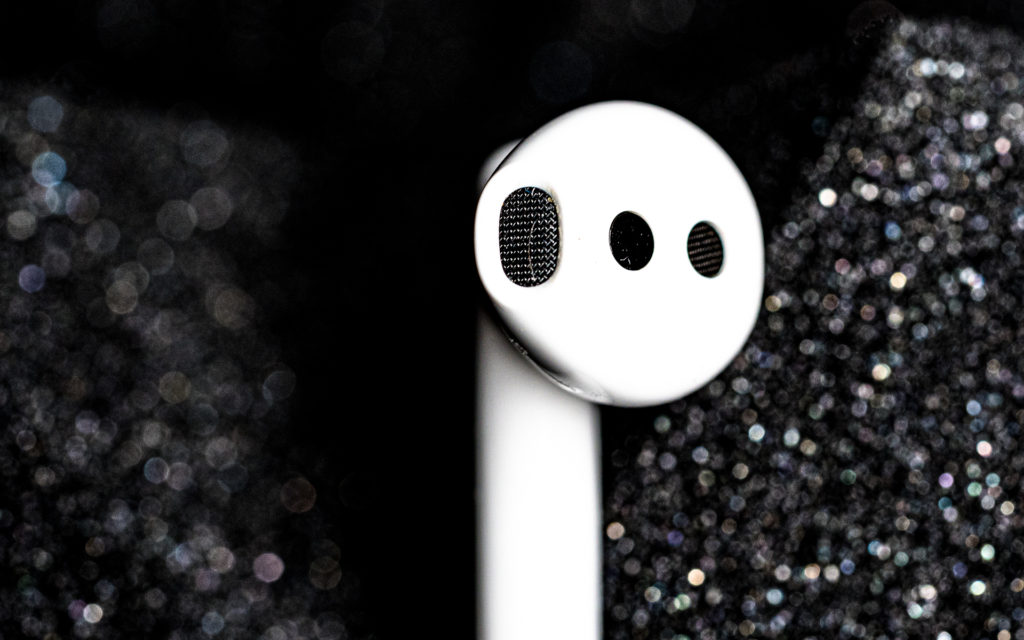 Focusing primarily on the experience with my OnePlus 7T, I was pleasantly surprised by the sound quality. In a quiet room, the audio quality seemed balanced with an emphasis on the mid-range. The bottom end is soft, as one would expect with small drivers. The healthy middle frequencies helped the FreeBuds 3 excel in phone calls, where the voice was more important. On the other end of the line, no one offered any negative feedback. The FreeBuds 3 do have bone conduction technology built-in and works well even when you have them concealed under a headband or a toque.
Double tapping on the left earbud, active noise cancellation (ANC) is enabled. Remember, this is noise cancellation for what you hear, and not what the other person on the line does. You'll find that the feature seems to work better on certain frequencies, and more constant sources of noise, like the sound from a jet engine, or the rumble of a train. It will take the edge off people yelling, but it won't remove that. The level of the ANC can be tuned using the 'AI Life' app, but I found that it was best to leave it alone. At higher settings, it started to hurt the quality of music in the mid-range, almost like a 'muddiness.' In a quiet room, the ANC will introduce a white noise, so it's best only to have it on when there is consistent background noise present.
One quirk I did find was when putting a toque on, with the ANC on, the FreeBuds 3 would amplify the sound of the fabric passing over the ear stems. Especially when I had them turned up from a previous listening session. It's not quite 'nails on a chalkboard,' but it wasn't pleasant. On the positive side, the range was impressive for their size, allowing me to stay solidly connected when walking around the office with my phone on my desk. I even went upstairs and was only notified that I reached the limit by an intermittent drop in the audio. This quickly recovered as I moved back towards my phone.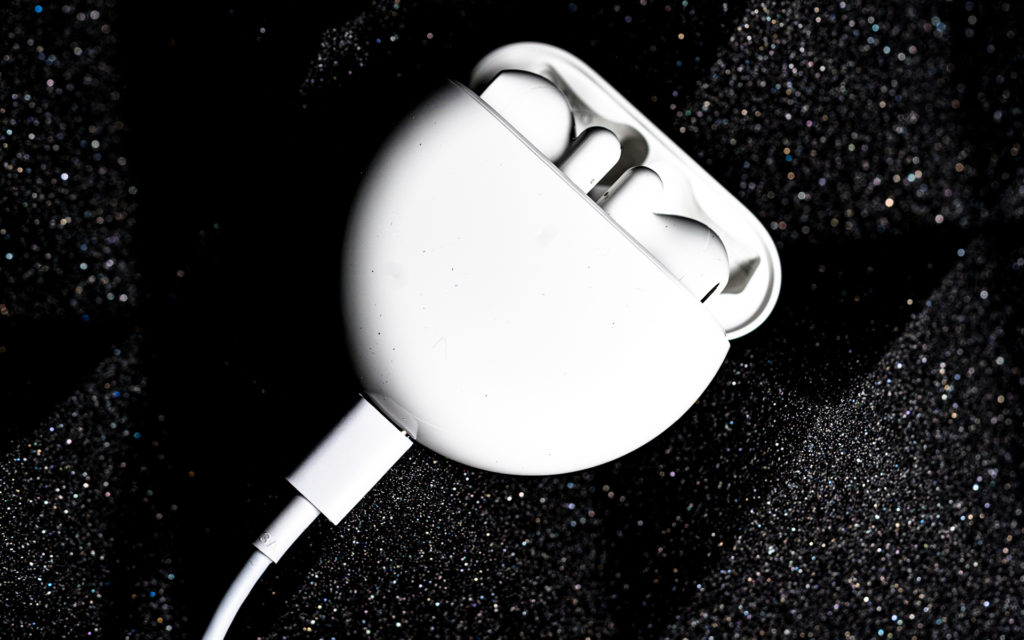 The 30 mAh batteries in each earpiece are rated for up to 4 hrs, but in the real world, 3 hrs and a handful of minutes were more consistently achievable. You may also notice some variance depending on how far away you are from the phone, volume levels, ANC usage and cold weather. The included charging case supplies up to an additional 20 hrs of time with a 410 mAh battery onboard. A full charge is roughly 30 minutes and you're looking at about 3 – 4 more listening sessions out of the case before it needs charging itself. And yes, if your smartphone has the ability to charge other devices on its back, you can charge your FreeBuds 3 this way as well. Huawei and Samsung phones have this feature on select models.
Compared to AirPods 2 you will get about an hour less battery life. But they also don't have active noise cancellation, which does impact battery life.
How Do They Fit?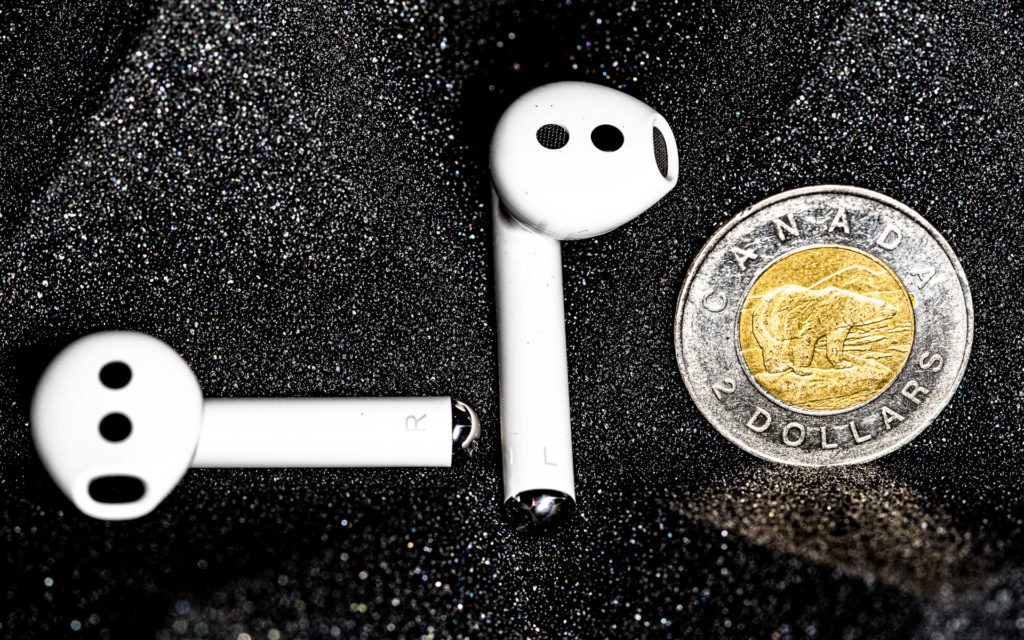 Fit is subjective, but an important part of the earbud owning experience. While I did find them to be very comfortable to wear all day though, my preference for a more isolated experience would lead me to something with soft tips and an in-ear fit. If you're not like me, and you like an earbud that barely feels like its there most of the day, and you don't mind the noise of the outside world leaking in, then these might work perfectly for you. I did notice that I had to turn them up more than I would with more isolated designs, however.
The FreeBuds 3 aren't widely available, however, so being able to check fit might be difficult. They are 99% identical to AirPods 2s in terms of fit, so if you like those, but lament the lack of active noise cancellation, then you'll like these even more.
Should You Buy The Huawei FreeBuds 3?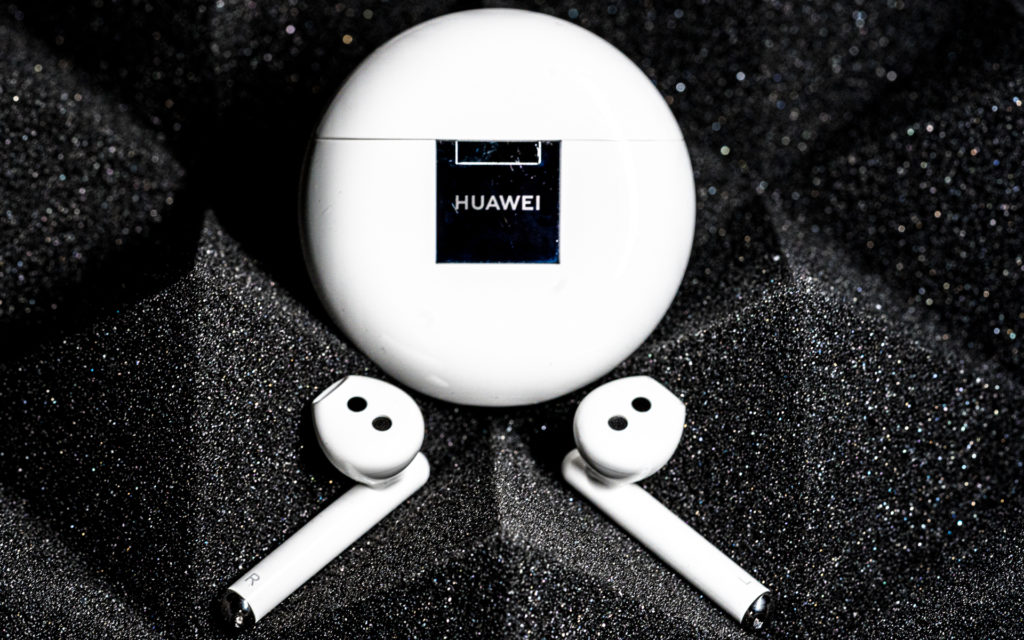 One major factor as to whether you should buy the Huawei FreeBuds 3 should be the type of smartphone you use. If you own a Huawei, there is no question that the additional features ('wearing detection' and 'pop-up & pair.') should place these at the top of your list for wireless earbuds with active noise cancellation. For other Android phone users, it's another option in a sea of options. But for iPhone users looking at AirPods 2, you may want to look this way due to the addition of the noise cancellation, and pay $10 less. Noise cancellation is only available on the top end AirPods Pro at $359 CAD. The FreeBuds 3s look so much like the AirPods 2s, no one would know they weren't.
For Android users in general, there are many choices out in the market right now, including the Huawei FreeBuds 3s and Apple AirPods. But I believe that on their own merits, they do provide a compelling option in the more premium pure wireless earbud market. Especially if you like the way the AirPods 2 fit, and you hemmed and hawed at their lack fo active noise cancellation.
Should you buy them? If you like the way that the Apple AirPods 2 fit, but wish they had active noise cancellation, a wireless charging case. An included USB-C charging cable, and maybe a small discount, Huawei will happily offer you the FreeBuds 3 for $259 CAD. I think that's a yes.