These are just a handful of what I'd consider useful gifts for the maker or DIY'er on your holiday shopping list. Even if they don't self-identify as a maker, these tools are useful for a wide range of people. Check out our video below for a quick run through of all of our best ideas.
Below you'll find links to all our gifts and some more notes and details why they work. The price points of these work great as stocking stuffers too.
Creality Ender 3 3D Printer (~$300)
Still my favourite workhorse 3D printer – I own two of them. There are a few different models (and are sold by a number of different resellers) but this is the original. There is also a v2 and a Pro model which comes with more features and upgrades but if you can get the original, it'll be the cheapest and a great starter 3D printer for the novice or a solid machine for advanced users. Plenty of off the shelf parts, huge support community and plenty of ways to modify it as you learn what you want to do with 3D printing…a true Swiss army knife of printers. Don't forget to get some filament too. I recommend AMZ3D PLA for beginners because it's safe, easy to work with and comes in a variety of colours.
Argon One Raspberry Pi 4 Case ($39)
Arguably one of the best built and looking Pi 4 cases out there. Easily integrates with your home theatre gear if you're using it as a media server or retro arcade computer. Includes all the extra hardware you'll want to keep your Pi 4 cool and has scripts to enable proper shutdown of your Pi via the onboard power button. They also make an expansion for SSD storage as well (~$30) or you can get a kit with both included for $62.
WoWStick Electric Screwdriver ($50)
A perfect rechargeable screwdriver for those that spend a lot of time taking electronics apart or building them. Includes a handy stand, tons of very small bits for nearly every screw type and recharges via USB-C. Makes it really easy to take that MacBook apart with it's dozens of tiny screws without straining your hands.
Silicone Soldering Mat ($20)
I used to solder on a paper cutting mat until it got all scratched and burned up from solder. This silicone mat comes in a variety of sizes and colours and features little pockets to place all your small components and screws during your next project build.
Adjustable Circuit Board Holder ($20)
Something I wish I had come across sooner – the perfect way to handle PCB projects without using a clunky 'third hand' – trust me, this makes populating a board with components and soldering it up super easy
Bonus Item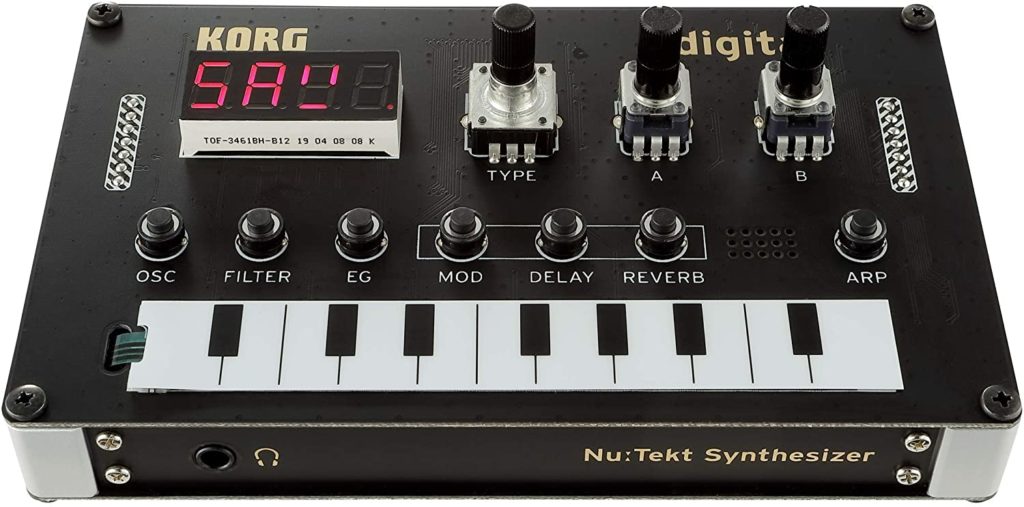 Korg NTS-1 DIY Synth ($130)
Don't let the small size of this device fool you – it's a very powerful synthesizer that can be connected to your computer or mobile device, has an open format that programmers can create new sounds and effects that you can download into it (many at no cost) and you can even use it as an effects box for any audio source. You put it together yourself but it's a simple snap & screw together project (tools included) that anyone can do with no soldering. Korg even has 3D printable or laser cuttable files to let you embellish the case yourself.
Looking for more gift ideas? Check out our other Gift Guides.
Note: Some of the above links are affiliate links which means GetConnected may earn a small commission for any purchases made. It helps us continue to create our content and doesn't affect the price you have to pay in any way.