It's hard to show off new vehicles and their technology in a virtual show, but as has been the case the last few years, the auto sector is hinting at innovations coming soon.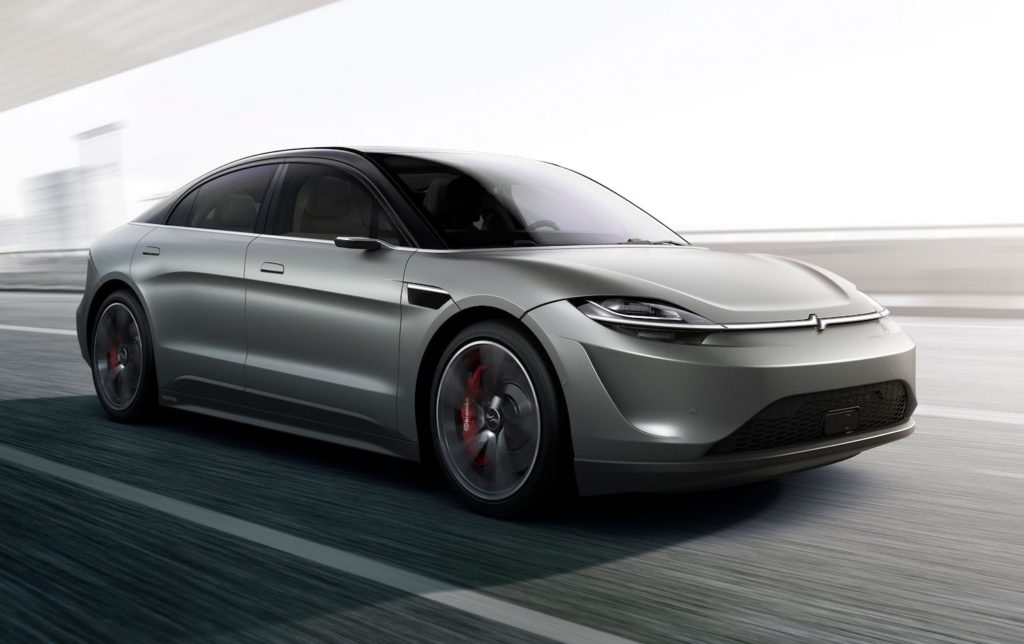 While not all automakers actually drive vehicles when CES takes place in Las Vegas, the concepts and ideas are still there to see and touch. This year's all-virtual show leaves out the tactile side of things, though the narrative still lives on. There has been no shortage of unique advancements — some of which you can actually use in your car — that may continue to shape the industry going forward.
Bigger and bigger screens
You don't generally hear of a 56-inch screen in a vehicle, but that's exactly what Mercedes-Benz is going to make. The MBUX Hyperscreen is basically 56-inches from end-to-end, and not a typical rectangle. Rather, it's making the dash a contoured display that can either show something in a unified form, or split into three distinct screens to show different content all at once.
The company described it as "the brain of the car" with the driver display showing more driver-specific information, while the central and passenger screens are the infotainment sides. The new Hyperscreen will debut on the 2022 Mercedes EQS all-electric luxury sedan, and may roll out to other models at a later time.
It wasn't lost on other brands to turn more of the in-car real estate into viewable screens, too. BMW provided an introspective behind its iDrive infotainment system, which is now 20 years old. Having gone through a number of iterations in that time, the newest one won't be fully revealed until later in 2021, but we do know that it will first come in the BMW iX all-electric SUV. The video describing the evolution to the new system is odd, but it does give you a glimpse of what it might look like.
Since acquiring Harman, Samsung is a player in the automotive space. While the company made more noise for its kitchen robots, the Digital Cockpit evolved with a 49-inch QLED display that spans the breadth of the dash. It's also motorized, lowering itself when in Drive mode, or raising itself in Media mode. With such a full display, you could theoretically watch a movie, do a video call, or play video games.
It also monitors the driver's health, including stress levels, while passengers can control the Cockpit from the rear seats. There are screens all over the place, including the steering wheel, which sports an 8.8-inch display housing the touchscreen buttons for the horn, turn signals, headlights, and more. Might be better to keep those things as physical controls for safety's sake, but this is a concept, after all.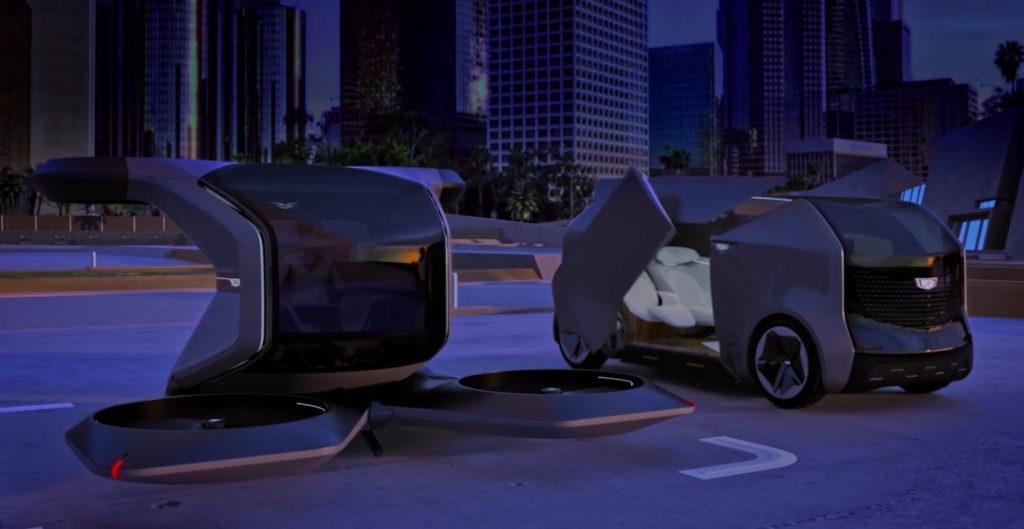 Wacky concept vehicles that may — or may not — become reality
You can always count on CES to present futuristic concepts, and even a virtual show doesn't disappoint. One of the big surprises was GM unveiling a Cadillac eVTOL flying single-occupant vehicle. It looks like a pod and oversized consumer drone, but is otherwise an interesting idea. GM also talked about the Halo AV, a driverless autonomous van aimed at first and last-mile delivery under the company's BrightDrop subsidiary.
Sony had first unveiled its own Vision-S electric vehicle at last year's CES, and managed to start test driving it on public roads by the end of 2020. It did do that, and in CES 2021, released video showing the prototype in action on both public roads and a private track. There's plenty of tech going on inside and out, but no word yet on what the company might do with this ride in the future.
Panasonic doesn't have a prototype vehicle on the road, but did show an interesting take on augmented reality (AR) for drivers that overlays route guidance in a way that looks like part of a map hitting the windshield, as reported by Cnet. The photo looks pretty interesting, and there's no reason why automakers couldn't adopt this in their vehicles.
Intel subsidiary Mobileye is thinking long down the line at how autonomous vehicles will evolve through radar and lidar technology in the next few years. Its AV test fleets will be active this year in Detroit, Tokyo, Shanghai, Paris and (potentially) New York. What it describes wasn't available to see in practice, but look for more to come on this sooner than later.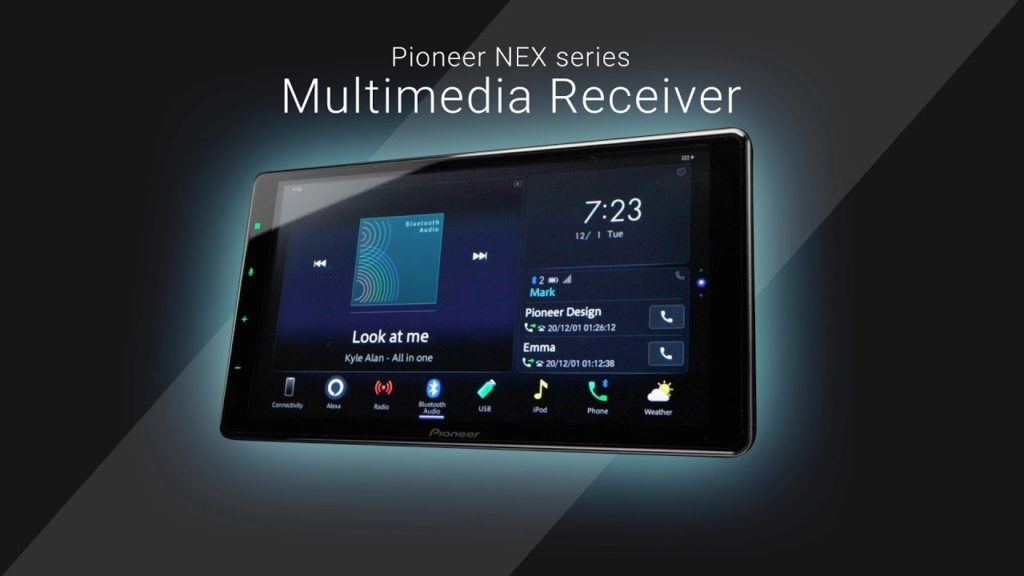 Aftermarket head units going wireless
Pioneer is trying to go the modular route with its head units, starting with the DMH-WC5700NEX. This model isn't as thick as a standard aftermarket unit is, making it easier to install in newer vehicles that have a crowded dash behind the screen. The main control unit can go under a seat or out of sight, as you only need one cable to the main screen.
The 6.8-inch LCD touchscreen looks similar to previous Pioneer models, but the key is you get wireless CarPlay and Android Auto. No need to plug in your phone, especially if you have a wireless charging pad. It also has Alexa built-in for an active voice assistant you can talk to in the cabin.
Pioneer also revealed a subwoofer (TS-WX010A) that's a mere 2.7-inches thick and 9-inches wide. Installers can put it in the footwell or another part of the car's interior. It's powered by a 160W Class D amplifier. If you've ever wanted to amp up your car stereo, but worried about space, this is one way around that.
The company didn't release pricing details for either product, but did say that Canadian availability should start by March sometime.
That's not all the vehicles
All this is just a snapshot of the automotive story from CES this year. Automakers will likely announce new vehicles at upcoming auto shows. At the least, you can expect the Chevrolet Bolt to get Super Cruise, GM's semi-autonomous driving tech when the next model comes to market.
If you're interested to see more, you can see some of the tech and announcements right here.