Finding help may have once felt harder to find for addiction and mental health, but smartphone apps are opening doors in a number of ways.
The Canadian Centre on Substance Use and Addiction (CCSA) presents some of the latest data and trends on alcohol, plus illicit and prescription drug use in the country. The federal government has also tried to get a positive message out that help is possible, particularly in light of the opioid epidemic. COVID-19 only seemed to make matters worse, pushing the limits for those suffering from stress, boredom, loneliness or insomnia, among other things.
With tech being so prevalent, it stands to reason that it can play a role in facilitating help for those who need it. This isn't so much about specialized gadgets, but more about tools that may be readily available on the devices people already own.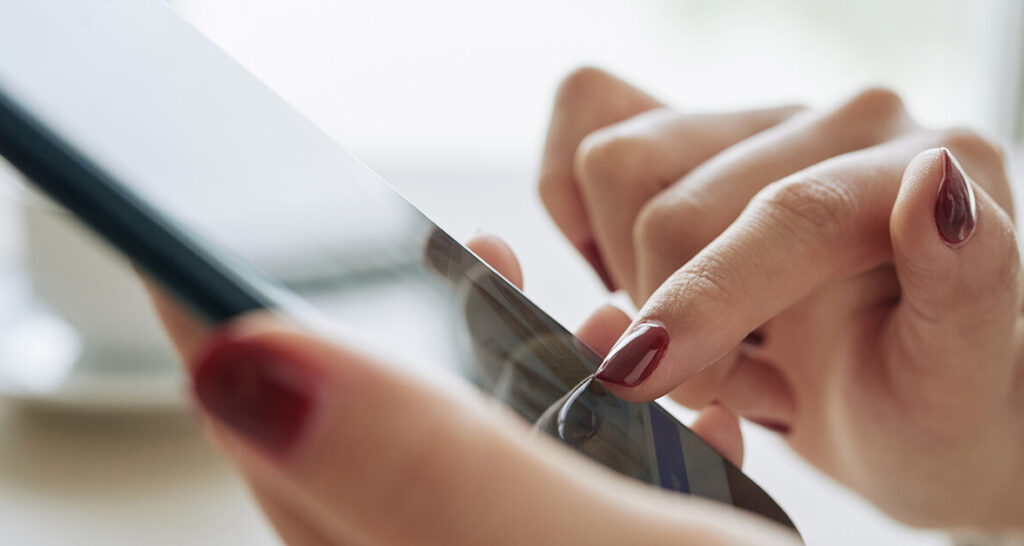 Finding resources
Seeking help may be the hardest part of starting the journey to sobriety and recovery. It's hard enough to know where to turn, or what to look for when the web offers so many avenues. The good news is online resources have gotten smarter over the years, if the feedback about them is indeed accurate.
The Telus MyCare app offers access to doctors, as well as counselors who can help with mental health concerns. While it's not quite the same as a more focused tool, it may be a place to start. Especially if you have questions for a doctor or want to make an appointment with a counselor.
Wellness Together Canada is a federally-funded program launched to address an "unprecedented rise in mental health and substance use concerns due to the COVID-19 pandemic." Though Ottawa has put money into it, multiple organizations help keep it together, offering adults and youth help for substance use, mental health and grief counseling.
The Centre for Addiction and Mental Health (CAMH) in Toronto also recommends some apps, including for those suffering from PTSD (post-traumatic stress disorder). Alberta Health Services (AHS) published a report about the efficacy of apps in helping with addiction and mental health. It includes a list of apps reviewed for the paper as well.
There are online resources nationwide either offering help in some form, or directing you on where to find it. A quick search online will yield plenty of results, but there are a few places to start if you're looking for particular apps on your phone.
What they can actually do
As with any professional or help option, the key is about providing support. Much of that comes in multiple forms, be it tracking your own progress, as well as communicating with others going through the same process. It's that latter support system that stands out most in some of the apps available on iOS and Android. Key to this is empowering people to take some measure of responsibility and control over their journey back to recovery.
I Am Sober is one such app, tracking milestones for sobriety, including pledges and contact with others for mutual accountability. It's become a popular app for recovering addicts, and currently maintains a significant community that stays active in helping others. I Am (iOS and Android) is a similar app in name, though focuses more on daily affirmation to improve self-esteem and confidence.
Sober Grid is a social network for the sober community. By taking away all the anxiety and — let's face it — fake posturing in social networks, like Facebook, Instagram and TikTok, this platform caters more to positive reinforcement and dialogue with others in the same boat.
Joe and Charlie is an interesting one aimed at recovering alcoholics. It breaks down the Big Book's 12 steps from Alcoholics Anonymous through spoken audio content you can listen to. Both men have since passed, but their conversations regarding the steps may help those dealing with an alcohol addiction. Recovery Box is a similar one that features tools from the Big Book to aid in recovery.
Calm Harm helps those who may be harming themselves to resist or manage the urge to do so. The developer, stem4, also has other apps focused on anxiety, depression and teenage mental health.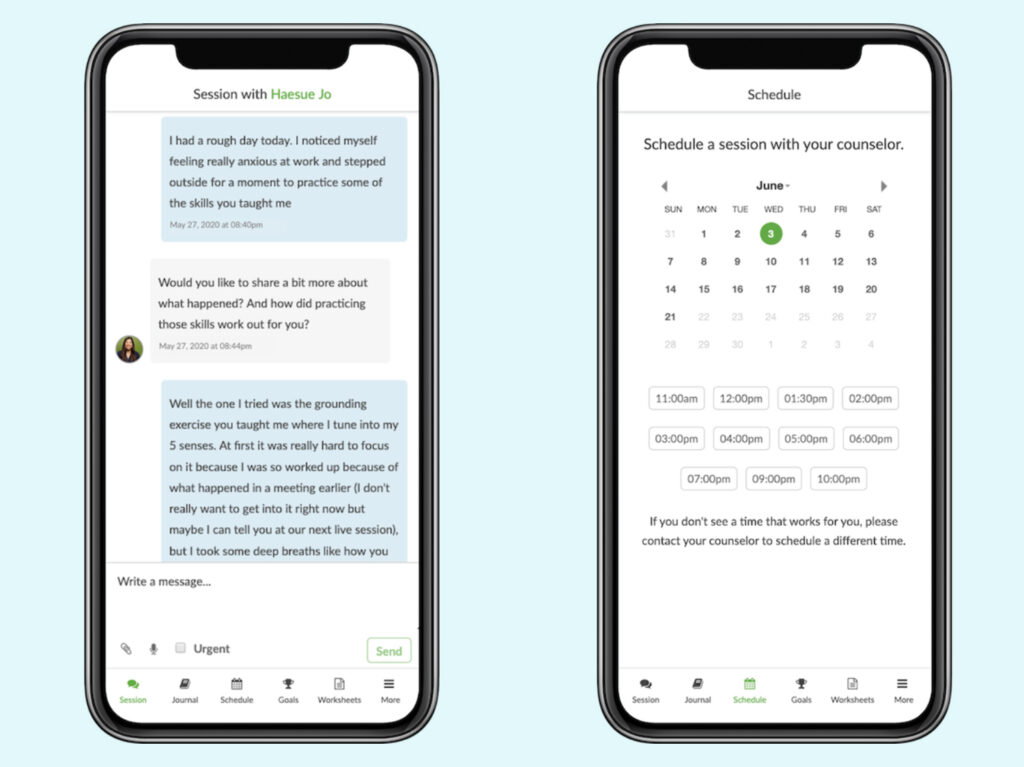 Going beyond borders
Though based in the United States, BetterHelp counts Canadians amongst its users, and a partnership with the Canadian Partnership for Women and Children's Health (CanWaCH) offers online counseling "anytime, anywhere" for one month free. It also supports multiple languages, not is not just for English speakers.
BetterHelp isn't free, as it costs between $80-$100 per week, though you do gain access to a therapist, whom you can also message outside of virtual sessions. The BetterHelp app acts as a platform to engage with both therapists and other users for contact and support.
Teen Counseling functions on many of the same principles, including that its services don't come free. Aimed as much at parents seeking help for their children, it's a polished program that is also highly accessible. Pride Counseling does the same for the LGBTQ+ community, though is not limited to youth.
This is only scratching the surface of the apps available right now, and it's a great sign that information, help and community support aren't far away. And while many of the apps may focus on alcohol, drugs and mental health, they don't leave out other vices. Whether it's an addiction to gambling, food, sex, pornography, or another disease of the mind, help is available online.
Taking it a step at a time
I can't speak from experience on this, but it's undoubtedly clear that addiction is complicated. Equally so for mental health, where the variables are considerable, and pressure sometimes crippling for those affected. It goes without saying that the road to sobriety and recovery is a difficult one to navigate.
The tech we so often use has made experts and tools easier to access. If one particular app doesn't feel like the best fit, there's a good chance another one will.