While it is entirely understandable, hearing your dentist remind you how awful your teeth brushing habits are can be a bit frustrating. So is there a way to avoid the twice-yearly grilling? In short: yes. Replacing your old manual toothbrush with a smart toothbrush can actually healp you clean better and do less damage to your teeth and gums, as well as getting coaching, suggestions and even evaluations on how well you're brushing.
We will be taking a look at five of our favorites today.
The Oral-B iO Series 9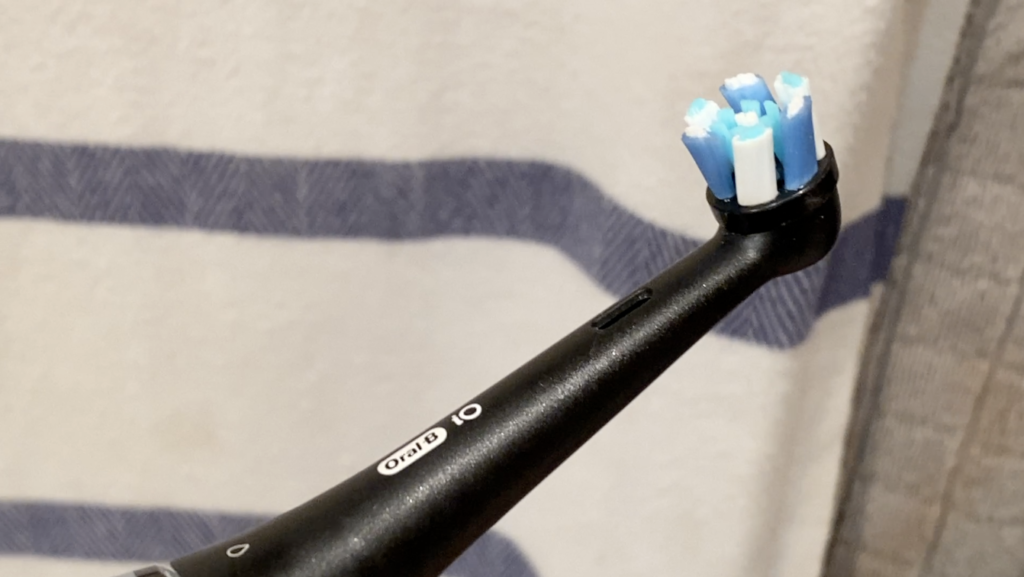 Oral-B initially revealed the iO series at the Consumer Electronics Show (CES 2020). The sleek and modern toothbrush offers live coaching to remind yourself to be mentally aware as you brush your teeth. This coaching comes in the form of a red glow if you are brushing too hard and a green light to tell you that you are doing well. The toothbrush will also vibrate to remind you to move to a different area of your mouth.
With the addition of a display screen on the brush and a downloadable app, you can track your brushing habits over time. This application will also remind you where you may have missed, which is far more tolerable than hearing it from your dentist. It is the cutting edge of smart oral health, making it an excellent long-term investment for your teeth.
Available on Amazon and most electronics retailers.
Quip Smart Electric Toothbrush
If you've listened to a podcast over the past several years, you probably heard of Quip. Quip is a unique company that has mashed together a subscription box service and better oral health in the form of an electric toothbrush.
Quip has an electric motor to keep repetitive brushing from wearing at your teeth, plus a two-minute timer so you can brush long enough. It also vibrates every thirty seconds to remind you to change to a new quadrant of your mouth. Unlike Oral B this one has no lights and digital screens.
Philips Sonicare DiamondClean Smart 9500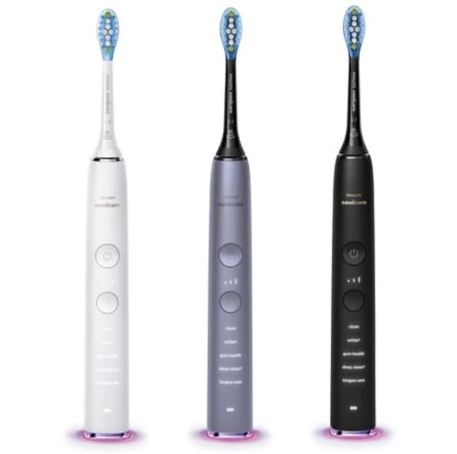 The Philips Sonicare brand is a trusted brand that has been around for many years. As a result, it is no surprise that they manage to be a clear winner when comparing smart toothbrushes.
The application is unique because it tracks the brush head's total usage time, reminding you when you need a replacement. It also has a pressure sensor and a cool glass charger, making it blend in with those who like a bit of style in their bathroom.
Hum By Colgate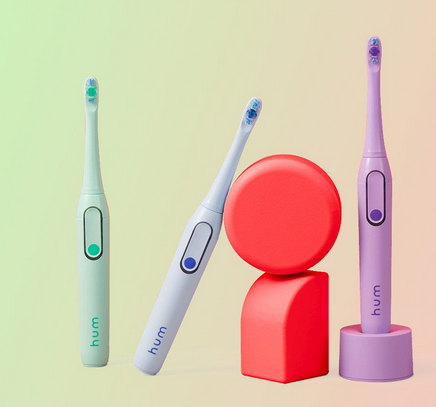 With a trendy name like Hum, you know that Colgate is going straight for competing with Quip. Given Colgate's strong background in the tooth health industry, it will be interesting to see who wins in the end.
The Colgate Hum toothbrush is one of the more cost-effective options on this list. In combination with a Bluetooth connection and the application, it reminds you to brush carefully and mindfully.
Colgate also has support for Amazon Alexa, allowing you to reorder additional brush heads just by asking. It also offers "smile points," which you can redeem in the Colgate app shop. Colgate Hum appears to only be available in the USA right now.
Oclean X With LCD Touch Screen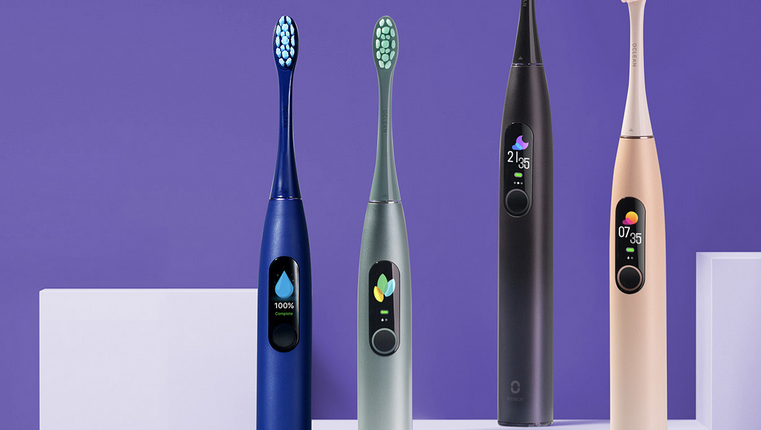 Oclean may not have the same pull as a brand as these other guys, but they still managed to release a product that's getting buzz, and they'll ship to Canada via Amazon. Its big win mainly comes from the large LCD screen, displaying teeth brushing habits and ways to improve your oral hygiene.
The charger has other options too; you can hang it on the wall or place it on a platform. Don't expect anything too technologically powerful, given that this product does focus on affordability. It also offers an easy-to-use app and a variety of different cleaning plans based on your sensitivity.