With what has become somewhat of a tradition at CES for a few years now, I met up with my good friend, Joel Telling, aka the 3D Printing Nerd, on the show floor. Joel has a huge following on Youtube where he shares the newest techniques, machines and inspires hundreds of thousands of people about all things related to 3D Printing. It's always a good time seeing him and getting his take on what the coolest and newest tech in the 3D printing space is and this year was no exception.
We also got to see and hear from the rest of his crew including cameraman/editor Sean Connelly and his producer, David Tobin (of AudioJack fame who we've had on our radio show previously). I thought it would be great to hear what everyone thought of the show so far and what crazy things they've seen.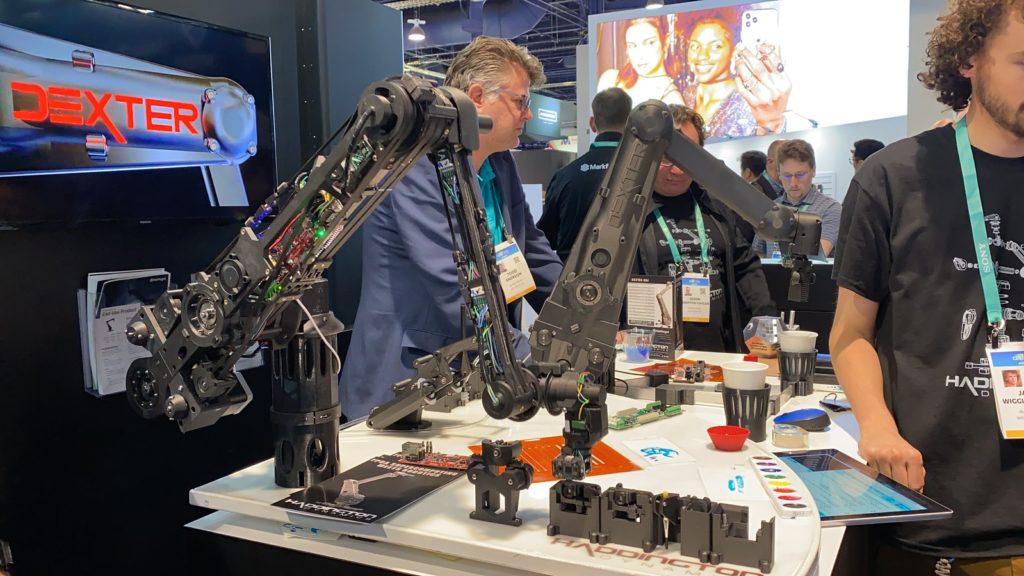 Dexter, the 3D printed, tool changing robot Joel mentioned from Haddington Dynamics
This was recorded midway during the show so none of us really had seen everything yet (not that it's possible to see everything at CES – it's simply too big!) but we still managed to discuss some pretty interesting developments in the 3D printing world and beyond.