Scooters used to be a toy for children. But some of those children grew up to pioneer technology that is revolutionizing last-mile transportation. Electric scooters sit at the forefront of this evolution of urban transportation. One company pushing the movement forward is Unagi, and they've created the 'Tesla' of electric scooters. The Unagi Model One E500 Electric Scooter has a value of $1399 CAD. One very lucky GetConnected fan will be winning it in our newest giveaway!
Design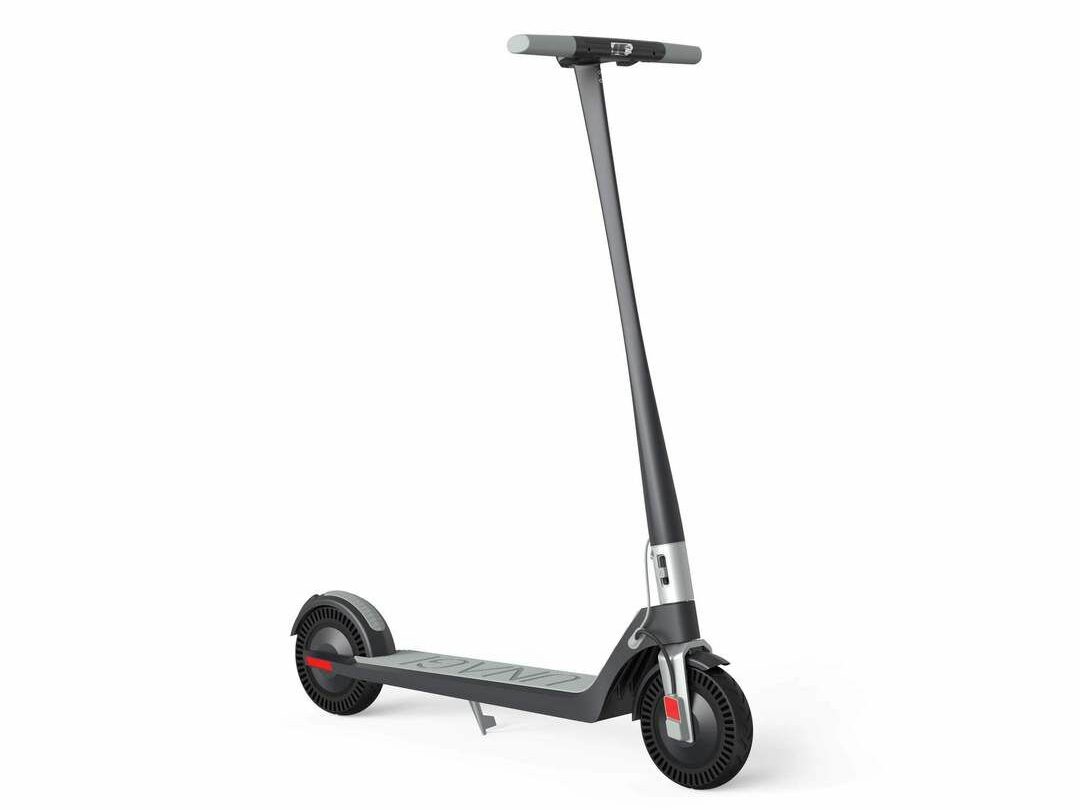 Sleek and elegant are just some ways to describe the Unagi Model One E500, a unique dual-motor electric scooter. You'll notice the sculpting on the stem, which is manufactured from TORAY carbon fibre from Japan. It's strong, lightweight and dampens vibration from the road. A single button mechanism allows the Model One to go from folded to flight-ready in seconds.
The controls integrate into a one-piece machined aluminum handlebar. An intuitive display is daylight viewable and offers critical data like battery life and cruising speed. An integrated 47 lumen LED light provides safety after dusk. The rear fender doubles as a braking system and a tail light.
Battery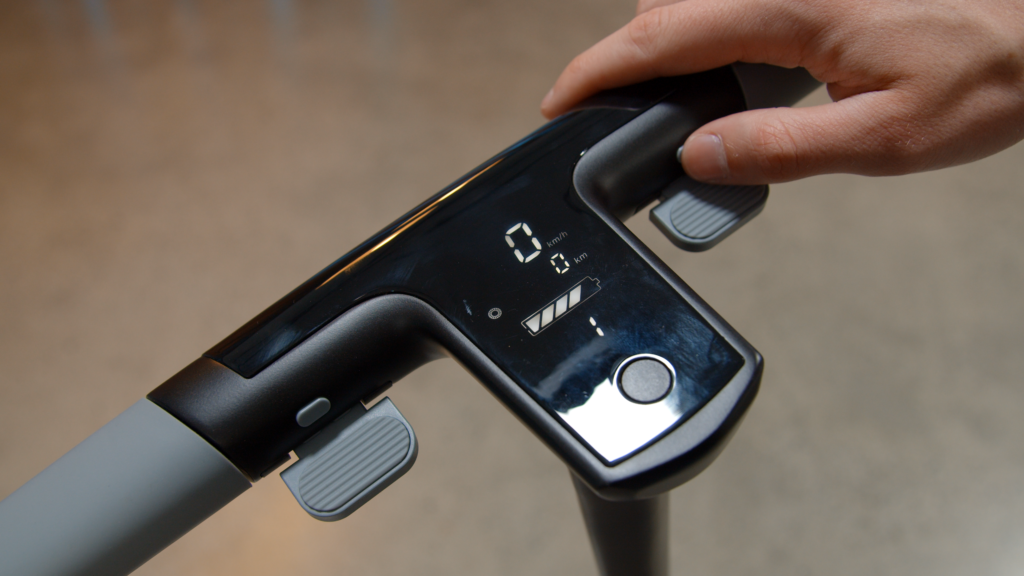 Like Tesla, the Unagi Model One houses an advanced battery pack with its own management system. Using cells manufactured by SONY, each charge and discharge is carefully monitored, allowing the Model One to give a lifetime of range, performance and enjoyment. This battery system is housed in the chassis deck that is machined from a single piece of aluminum making it rigid, strong, and lightweight. The kickstand smartly retracts into the chassis and disappears when not needed.
Performance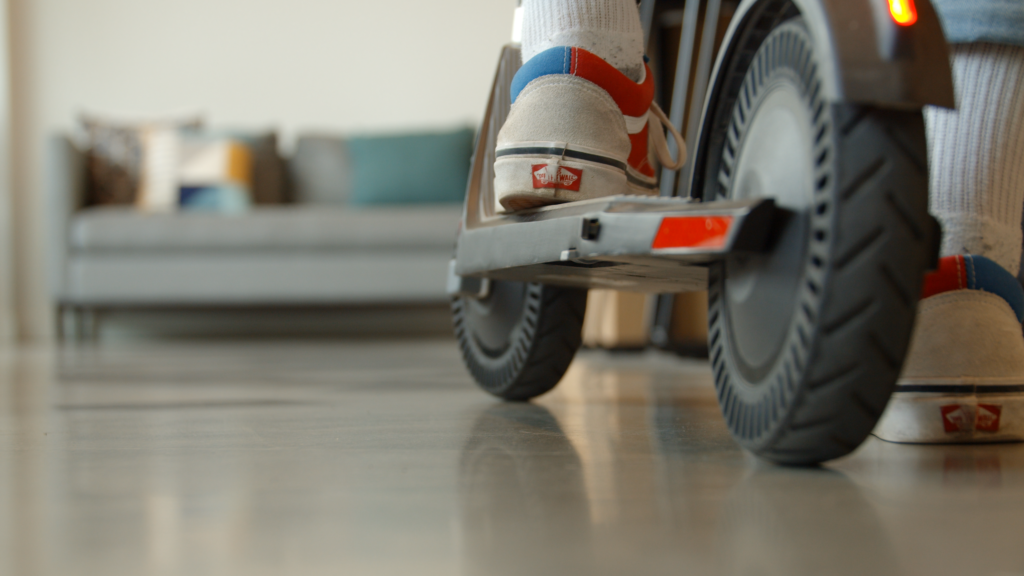 The Unagi Model One has a maximum cruising speed of 32 km/h and a range of up to 25 km on a single 4 – 5 hr charge. Three settings offer performance suitable to the rider. Propulsion is handled with a set of front and rear motors dressed with a pair of innovative 19 cm tires. The design uses a spoked solid rubber design that is puncture-proof. The space between the spokes allows the tires to flex with the road's imperfections providing a compliant yet supple ride. Smooth acceleration is accessed with a single kick-off.
The Unagi Model One E500 electric scooter is now available in Canada and you can check them out at London Drugs and Best Buy.
How Do I Enter to Win?
It all starts with getting connected to our email newsletter. Each week we deliver one full of tech news. Just make sure you confirm your subscription so we can contact you should you win.
Already an email newsletter subscriber? Confirm your details to get registered for this draw.
The GetConnected Unagi Electric Scooter Giveaway
If you're a die-hard radio or podcast listener, you'll notice some ways to pick up bonus entries. We'll be dropping secret 'code words' or questions during our weekly radio shows. The GetConnected Show (10 AM PST on Saturday) and The APP show (10 AM PST on Sunday) broadcast LIVE on CKNW 980 radio in Vancouver and across Canada. Listen carefully for those extra chances to win.
We are excited to partner with Unagi for this giveaway and were looking forward to awarding this great prize to one of our lucky fans. Good luck!
RULES AND REGULATIONS
One entry is accepted per person. Duplicate entries will be removed and disqualified automatically.
The giveaway is open to Canadian residents only. Entrants must be the age of majority. Prize must be awarded to the winner within Canada. This contest excludes Quebec as per the specific giveaway rules in that province.
The winner must correctly answer a skill-testing question to claim the prize as per Canadian law.
The winner will be contacted by a confirmed email address only. Unconfirmed email addresses do not qualify. If the winner cannot be contacted by email for any reason, a new winner will be drawn within 24 hrs unless otherwise stated in the official terms and conditions of the giveaway.
All decisions related to the drawing and awarding of the prize are final and are at the sole discretion of GetConnected Media (Administrator).
The contest closes on July 4th, 2021, at Midnight PST.
The random drawing will be executed in August 2021 or as per the terms and conditions associated with the giveaway.
*Please note that this giveaway has additional Terms & Conditions due to the number of new ways to enter. Click the 'Terms & Conditions' link at the bottom of the form above.