When was the last time you used a phone with a replaceable battery? That's one of the pillars the budget-themed Teracube 2e stands by as a sustainable mobile alternative.
You've probably never heard of Teracube or anything about its devices. As a California-based startup, the company's mantra takes aim at sustainability in a highly commoditized mobile tech space. Much like "fast fashion" renders some clothing obsolete in short order, upgrade cycles are only getting faster with smartphones.
To address that, the Teracube 2e is the startup's second phone tackling that very issue. The idea is to present you with a phone that not only has a removable battery, but also some recycled components and a promise to keep it updated for years to come. Oh, and all at a price you could afford.
It's a sweet deal on paper, particularly if you have modest needs or care a lot about the environment. But anything that tries to be this ambitious is going to hit a few bumps, so that's why it's important to keep expectations very measured before diving in.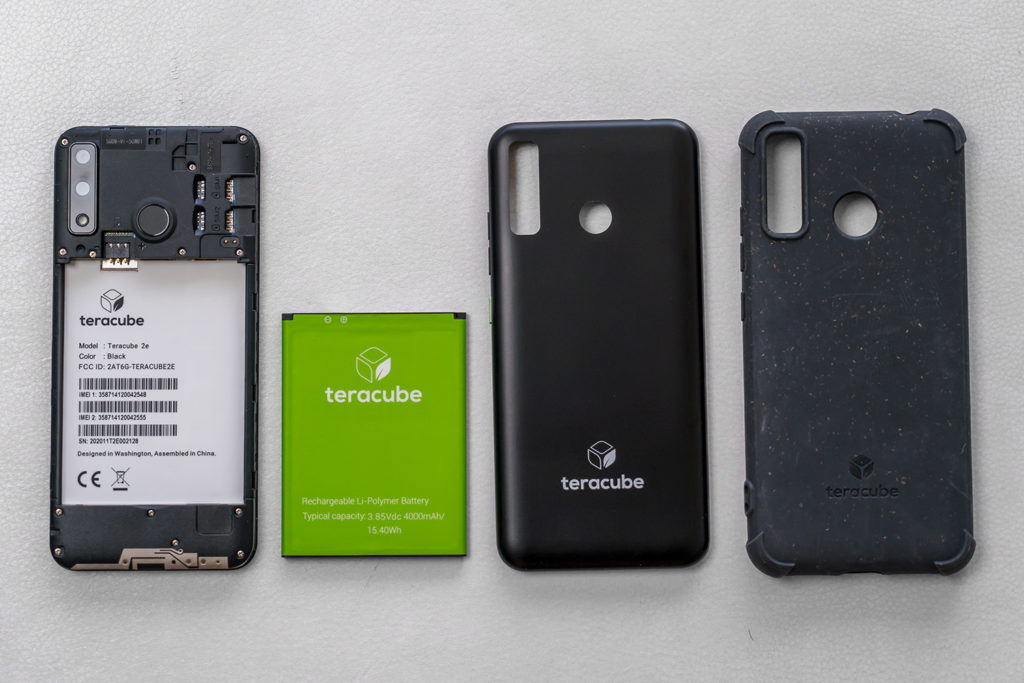 Teracube 2e design and setup
The Teracube 2e is a modular phone insofar as you can replace the 4,000mAh battery or backplate. You can't swap out any other components, though it would be really cool if you could. Everything about it is made with compromise in mind, not just to keep costs down, but to also ensure a consistent experience.
What you end up with is a handset sporting a 6.1-inch 720p HD (1560 x 720) display. Not amazing by any stretch, but understandable for a lower-end device. It runs on the MediaTek Helio A25 1.8GHz octa-core processor, with 4GB of RAM and 64GB internal storage. The MediaTek chipset, in particular, is the concern for me, personally. It's a low-end processor that isn't especially robust, but I'll get to that later.
You can expand on the internal storage by slotting in a microSD memory card. You get a headphone jack, plus a notification LED at the front to tell you when something new comes in. There's a fingerprint sensor in the back near the dual-lens rear camera array.
In addition to the backplate coming off to reveal the battery, SIM and memory card slots, the phone also comes with a biodegradable case. There's a ruggedness to it, including corner bumpers, as a means to protecting the device as much as possible. The rest of the phone doesn't feel anywhere near as rugged, especially the plastic backplate, so it's best to keep the case on in most cases.
The 2e doesn't come with a charger (though there is a USB-C cable), sticking to the sustainability cause. The packaging is also pretty barebones, and made from recycled cardboard and soy ink.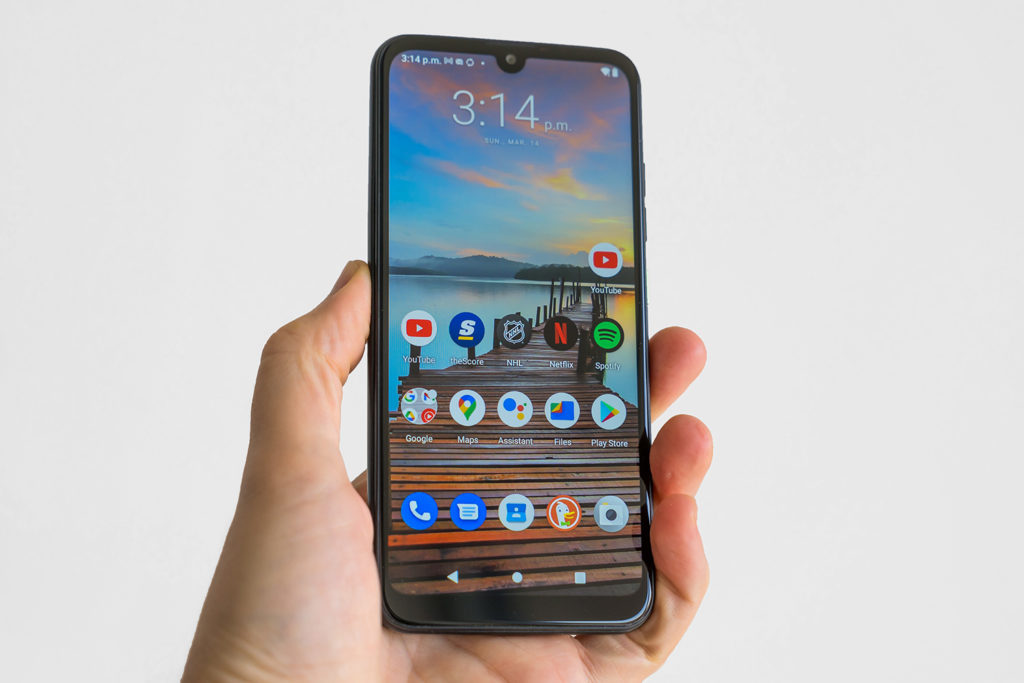 Software and update schedule
The Teracube 2e has Android 10 installed out of the box, but for a brand promoting three years' worth of updates, they're coming in really slow. As of this review, my unit was stuck at the November 2020 security update, with no sign of Android 11. I asked co-founder Sharad Mittal what the deal was with that, and he said that the initial release "might take some time," but would run on schedule thereafter.
That schedule will follow a quarterly cadence, meaning you won't get security updates every month, but rather every three months. This isn't backtracking per se, because Teracube did promise quarterly updates, but it is something to consider.
It's also one of the compromises when getting a phone from a startup with a shoestring budget and staff. The 2e was initially funded through an Indiegogo campaign, and has since opened up availability to other countries, including Canada.
Given the weaker hardware under the hood, it does beg a question over how well the Teracube 2e will run with newer software. Later versions of any operating system almost always demand more out of the hardware they run on. Mittal told me he's confident that the phone will be just fine, but only time will tell.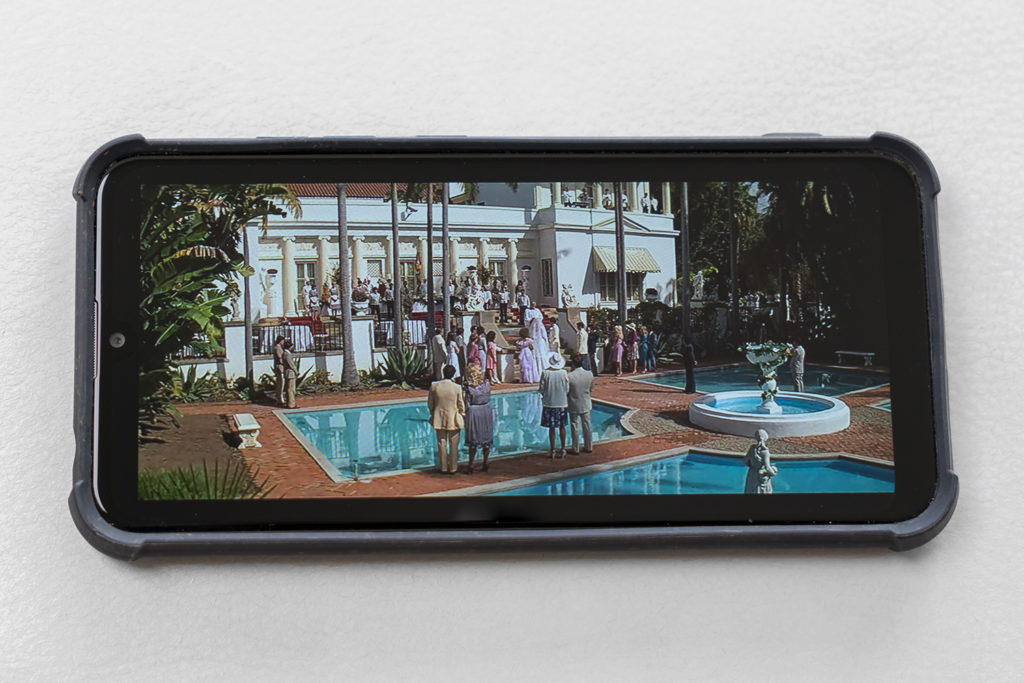 Performance
I knew going in what I was likely to expect with the 2e. It's not about performance, but rather about convenience. As Mittal put it, "we're selling an experience." Indeed, and a very modest one commensurate with the price, at that. Except it would be different if Teracube was playing in a sandbox without other real contenders. There are other phones — even some a year old now — that aren't far off in price and offer serious competition.
That's why it's important to lay out the boundaries for you. Will you do any serious gaming on this phone? Absolutely not. It can't handle that. Would you be able to do any serious artistic or creative tasks on it? Only if the app in question isn't heavy in any way. Can you watch video or stream music without issue? Yes, generally speaking. Apart from the lower-resolution display, I didn't have much of a problem streaming media. I would just advise using headphones because the sound output leaves plenty to be desired.
Where I did run into various roadblocks was in probing for limitations. The load times on some games are ridiculously long, which is why I can't recommend this for anything beyond a casual game, like Candy Crush. The 4GB of RAM is relatively decent for doing a few things on the device, but you'll know when you've overdone it.
The slight lag and jitter is normal because of the processor, but also pretty common for budget phones. Basic things are fine, like calls, messages, email, notifications and browsing. Social media is okay, too. It just depends on what you're doing. Scrolling through Twitter or Instagram shouldn't be an issue, but you will notice some lag when tapping to watch Stories or Fleets.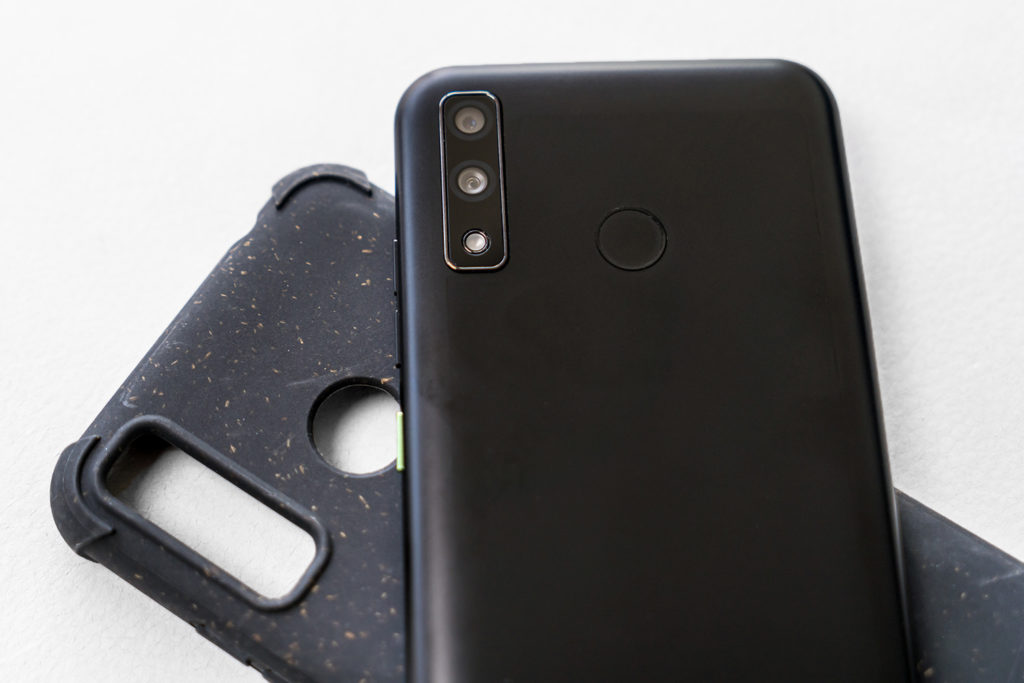 Camera
Teracube equipped the 2e with a 13-megapixel wide sensor, plus another 8-megapixel ultra-wide lens. The front-facing camera is also 8-megapixels.
As an avid shooter, I also knew to be cautious when capturing images with this phone. Budget phones rarely, if ever, impress me with output, and that's okay. The cameras on phones like this weren't made for users like me. They were made with a less discerning eye in mind. That's not to knock either Teracube or those users, it's just an observation that I think fits here.
Images come out looking a little dull, and the autofocusing is sometimes suspect, particularly on the ultra-wide lens. I was surprised there were so many modes to choose from, including Night, HDR, Pro and Panorama, but mileage really varies. The most effective may have been HDR, simply because it's the only one that requires the least preparation.
I love Pro or manual modes on camera phones, but couldn't really love this one because I could only control ISO, white balance and exposure compensation. Outside of really ideal conditions, I couldn't really say I got a lot out of it. HDR tended to offer the best balance. The only catch is that it works with the standard wide lens only.
In summary, you can get somewhat decent shots with the 2e, but you have to work a little to get them. And you need optimal conditions, so it doesn't struggle to pull in more light.
Battery life
One of the bright spots is the battery. With a 4,000mAh brick inside, I had no problem going a full day and longer per charge. The very modest specs don't tax the battery all that much, so you likely won't need to charge as often. When you do, just plug it into any charger that takes USB and you're good to go.
To replace the battery, you're looking at between $30-$50 to get a new one.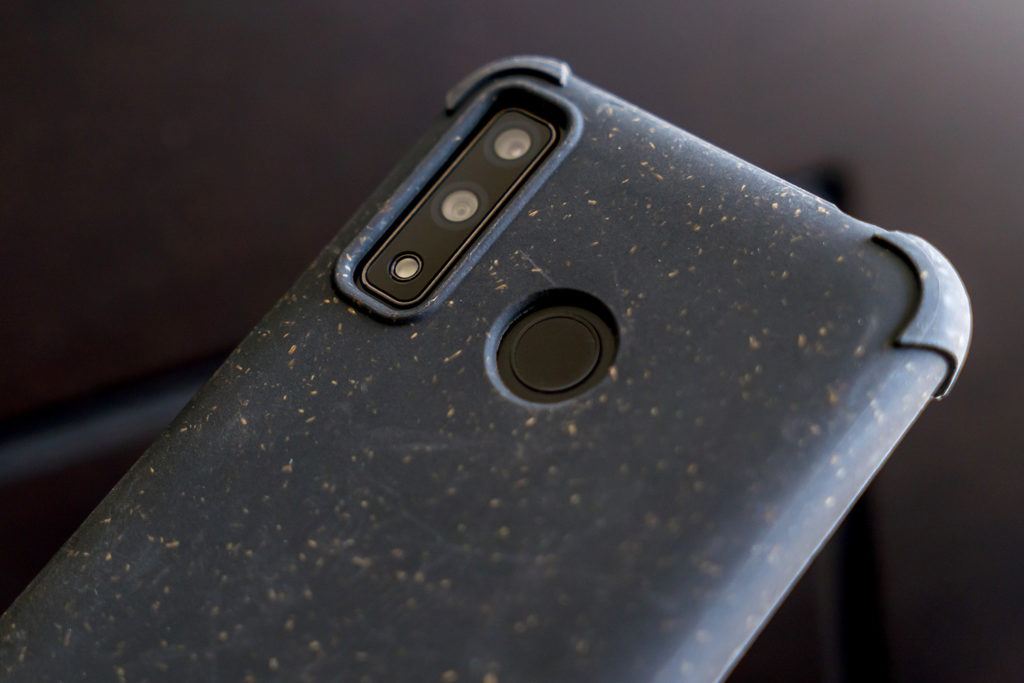 Repair options
It's always nice to get the message that a manufacturer takes repair seriously enough to offer something tangible. And Teracube does try through a four-year warranty and by setting a $59 (USD) price for accidental damage. If you are looking to protect the display, there is a screen protector for that. That's all undoubtedly cheaper than competitors, but you also have to take convenience into account when making the comparison.
Major brands charge more, and part of how they rationalize it is the convenience. Take your damaged phone to a store and they may be able to repair it for you. If not an official store, a third-party repair shop could also take it on. But those shops also have the spare parts and fresh screen panels to fix most phones.
That won't be the case with Teracube, at least not in Canada. In the United States, users can take their phones (with a prepaid label) to a UPS Store and send it back. They can even pick up a replacement or loaner from the UPS Store and send the old one back in one shot. Mittal told me that customer support staff can help coordinate returns and repairs, one option in which would involve sending a deposit in exchange for a new device and prepaid return label, whereby you then send the old phone back. The startup might eventually ink a deal with a local merchant in Canada to facilitate these things, but not yet.
Bottom line for the Teracube 2e
If you consider yourself someone with moderate or excessive needs when it comes to your phone, the Teracube 2e isn't for you. I could see it as a nice backup phone, or one you take on a part of a trip where showing wealth isn't advisable.
Its real usefulness is for those who really don't need to do much. You don't play games, don't really take many photos, and don't care about speed. If you're sticking to the basics and don't need bells and whistles, you should be fine with this. You would also probably feel good if you like the idea of replacement batteries, or doing something positive for the environment.
It's just a wonder if the 2e will last as long as its four-year warranty implies. I can't be sure it will, but at least you can find out every time it updates to the latest version of Android.