There's a new addition to the Sonos family, bringing a bright new option for those looking for an outdoor speaker: The Sonos Move is now available in Lunar White, bringing it to part with the rest of their speaker range.
A Lunar White Sonos Move Could Be A Better Summer Pick
For those looking to pick up a Move for summer, this is a great option; while the black is sleek and sexy, it's not a great choice for hot Canadian summers with bright sun and withering heat. The new, lighter colour should stay a bit cooler, although you should most likely keep it out of direct sunlight. The operating temperatures for playback are -10º C to 55º C, and while we probably won't see that upper range of temperatures in Canada this year, the unit could find itself in that range if left in direct sun for an extended period.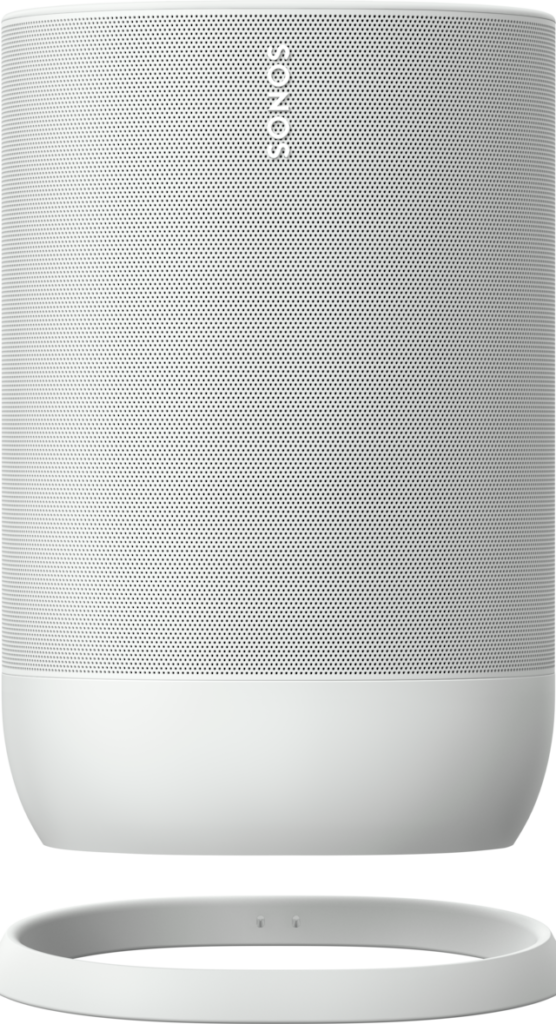 You've got your choice of colours
As someone who has a nordic-inspired interior for my home, the dark "Shadow Black" Move doesn't really fit in with my décor, so it's nice to be able to bring everything into the same colour family. I had originally thought to pick up the Sonos Arc this summer, but with an aging Vizio M70-C3 unable to pass through the eARC uncompressed or compressed DD+ Atmos signal via ARC, I think I may stick with my Playbar after all, and upgrade my outdoor experience with the Move.
TruePlay is the draw for me.
Adding a Sonos-powered speaker to my outdoor setup is the last piece of the puzzle; right noe the job is being done by an older ION bluetooth speaker which, for its size, puts out less sound than the move–and I'll be honest, as an absolute convert to Sonos' TruePlay tuning, the idea that a smart speaker can automatically engage TruePlay whenever it is set down in a space is impressive.
I can't say I'll use the voice assistant; neither Google Assistant or Alexa are welcome in my home… but there's a rumour that Sonos is going to be rolling out their own voice assistant soon–and that'll be icing on the cake, if so.
The Sonos Move in Lunar White is available for pre-order now, for $499 CAD, and will begin shipping on July 10th.
Just in time for my birthday.