On today's Tech Talk on Global BC Noon News, John Biehler shared with Neetu Garcha his must-have tech for international travel.
Here are the featured items:
EPICKA All in One Worldwide International Wall Charger ($26) – one of the highest rated world adapters with an all metal construction, 4 USB ports and one USB-C port in addition to the wall plug outlet
Aukey 60W USB-C GaN charger  ($45) – a super compact wall charger for your laptop and other devices that also sports an extra USB port so you can charge your laptop and another device at the same time
Anker PowerCore 10000mah Battery pack ($30) – you'll need to keep those devices charged while on a long haul flight overseas and you don't have a port in your seatback. This compact battery will charge most phones and tablets 2-3 times on a single charge and it has fast charging support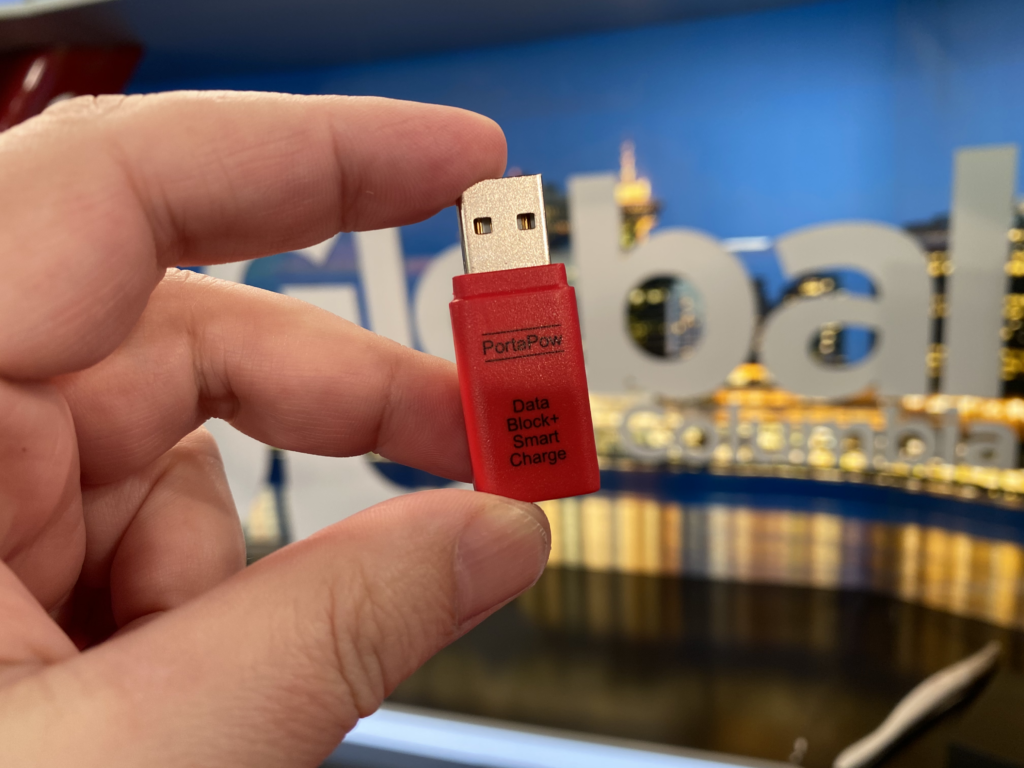 PortaPow USB Data Blocker ($25) – for blocking the data connection to any USB device – like on an airplane seatback port, a charging station in an airport, a coffee shop table, etc. This prevents any sketchy USB ports from having access to your personal device data and only provides power while charging.
Prepaid Europe SIM card ($24) – you'll want to save some money on roaming fees and the searching game at the airport when you land. This prepaid travel sim card works in 71 countries and includes 12 gigabytes of data and 3000 minutes of voice calls in Europe for 30 days from when activated. Check the fine print before purchasing to ensure your destination is covered. You may have to pay extra for calls back to Canada from overseas. In most cases, you can activate the service before you leave.