The summer is coming and there is nothing more exciting than enjoying the outdoors. Epson has just released the EF-100 to make your evenings that much better. Aimed at the streaming market, The Epson EF-100 is a super compact projector that has everything you have come to expect from Epson including their 3LCD Chip as well a new MicroLaser Array Technology and Bluetooth connectivity to your favourite portable speaker.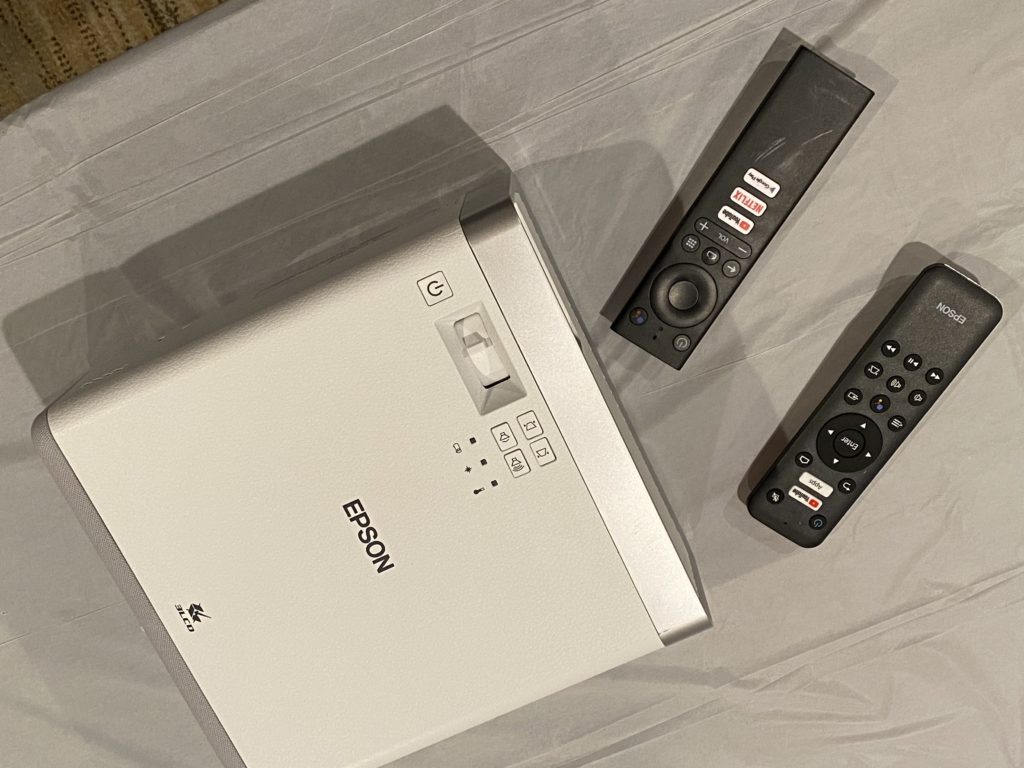 Specs and Connections
Coming in with 1920×1080 resolution, this projector has a couple of amazing features. First, it has an Android platform built in, which means there is no need to drag along your Chrome Cast or Apple TV. The only cable you need is the power cable. Simply sync up your wifi and you can have access to all your favourite streaming apps. For a more traditional route, disconnect the HDMI from the streamer and run it like a standard projector.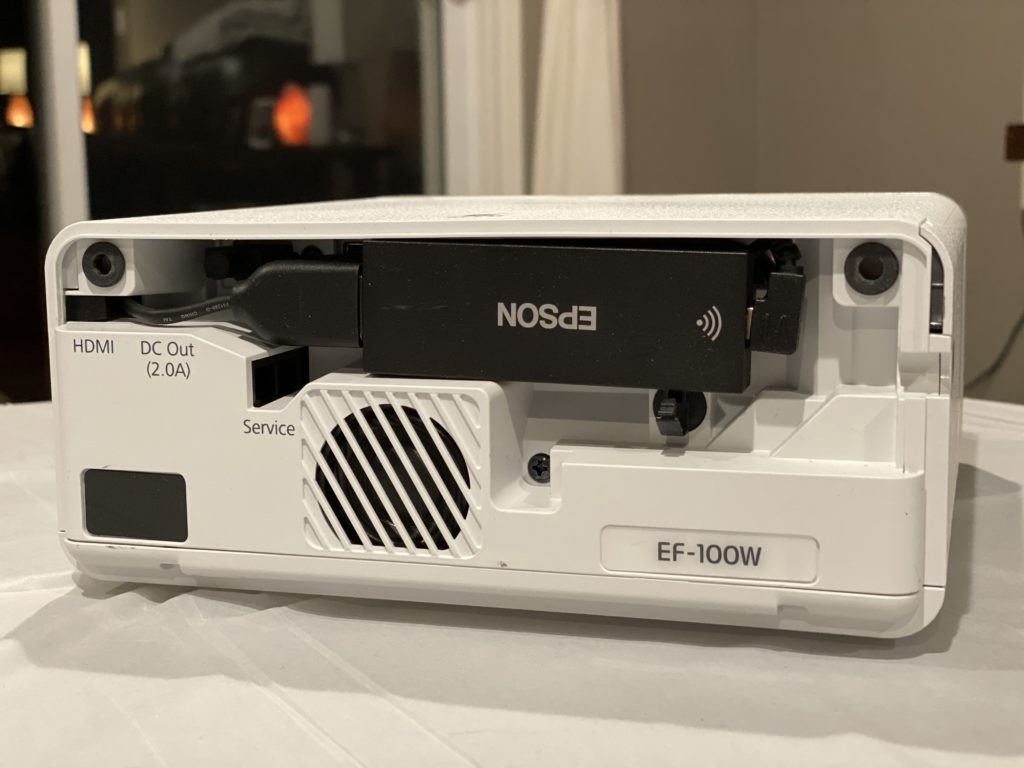 Projector Performance/Application
Second, this projector has an extremely short throw. I was able to get 130" from just 10 feet which is considerably shorter than most others on the market. The 2000 lumens are bright enough to look good in dark, low light and even in a well lit area which is perfect for taping the white sheet up to the trailer at dusk or night to have a family movie night. The colours are super accurate claiming 100% of the RGB Colour Wheel and the unit runs very quietly.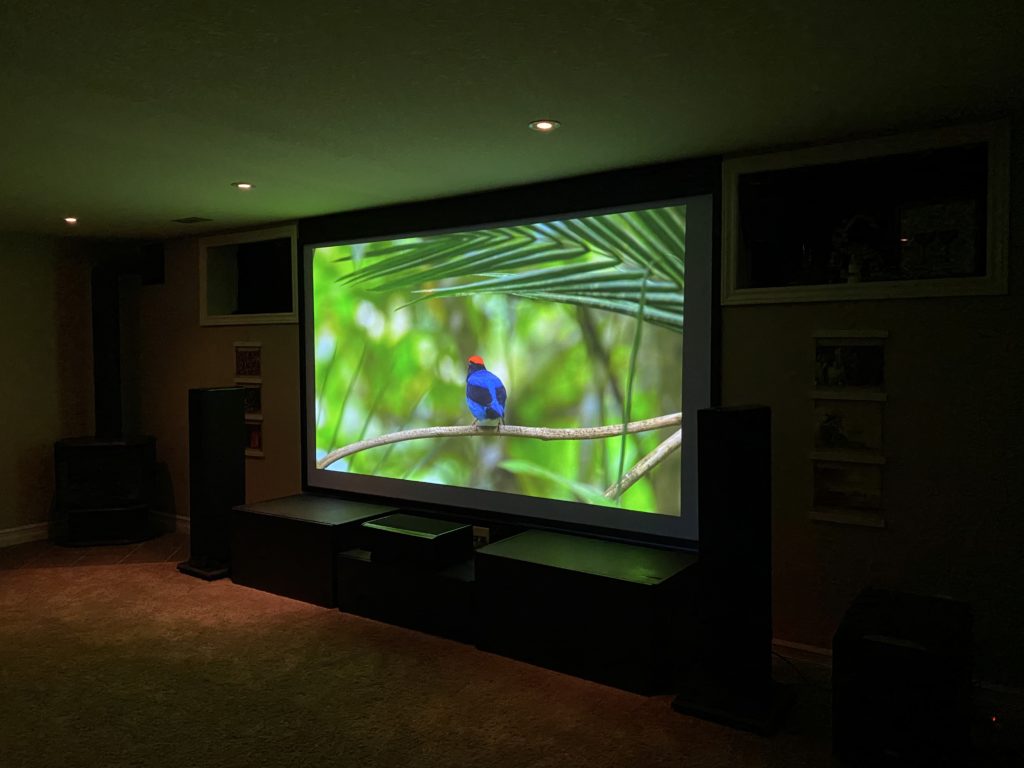 Why won't you shift?
It's not all sunshine and rainbows for this new Epson. Although you can keystone to correct an image there is no image shift. This means you will need to manually adjust the projector with an unused paper plate or some napkins in order to hit the targeted area and manually keystone to square it up. The other odd feature with this is that it comes with 2 remotes. One controls the projector while the other controls the Android based system attached in the back of the unit.
The Epson Laser EF-100 is a home run
The smallest projector in Epson's lineup packs the biggest punch for the value. The EF-100 is light, portable, has built in Android and looks gorgeous in a variety of environments. I invited a friend of mine over who used an older Epson at his cottage and he was blown away. He said the lighting was a good improvement over his and loved the convenience of Android TV.
With the lifespan of 12,000 hours thanks to the laser light source and priced at only $1,200 Canadian this Epson EF-100 takes your streaming to another level. This is the product I would purchase in the category hands down.  It gets 2 Get Connected thumbs up.