Apple kicked things off in a big way today with Apple Watch, announcing the new Apple Watch Series 6 and Apple Watch SE. WatchOS 7 will also be available tomorrow, and families will soon be able to use the Apple Watch even if everyone doesn't have an iPhone. Let's break it down.
Apple Watch Series 6
At the heart of the Apple Watch is Apple's custom designed S-series processors. The Apple Watch Series 6 is powered by the new S6 system-on-a-chip, which is based on the A13 Bionic processor found in iPhone 11. It's 20% faster than the Series 5 while giving you 18 hours of all-day battery life. The always-on screen is up to 2.5 times brighter than the Series 5, making it easier to see in bright daylight.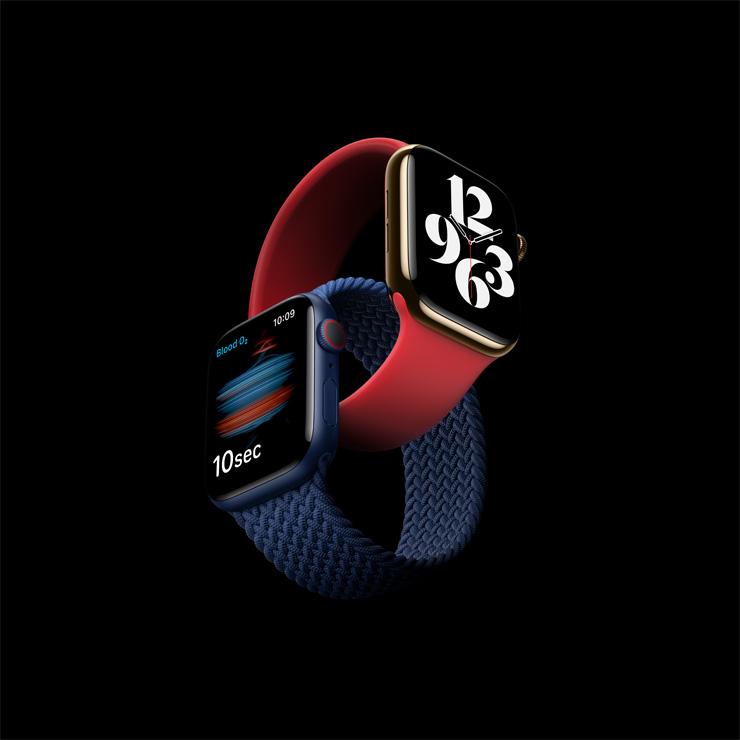 New for this year is the U1 chip, also found in the iPhone 11 series. This one's a big deal because it looks like it will support Apple's digital car key initiative, also available on the iPhone. What does this mean for users? It means you could leave your wallet and phone at home and go for a drive!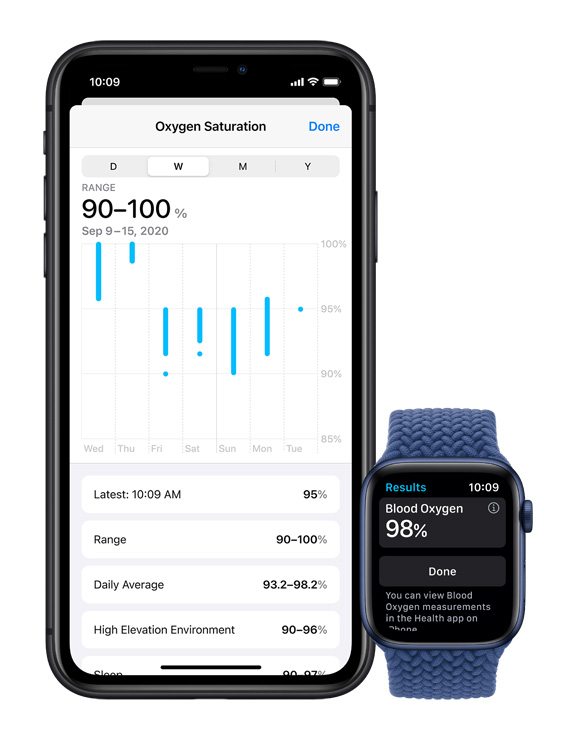 The Series 6 also has some slick new features. The Blood Oxygen Sensor uses clusters of green, red, and infrared LEDs to peer inside your body, evaluating how much oxygen is in your blood. This is a much-anticipated feature, as low blood oxygen levels have been a sign of dangerous cases of COVID-19. While there are many other applications, it could be useful in saving lives during the pandemic. Apple will also asking users if they'd like to participate in health studies related to oxygen levels. Sadly, Canadians will be left out due to health regulations.
A new always-on Altimeter gives you real-time elevation data, which will be great for workouts. This sharp new feature goes hand-in-hand with Apple's dedication to fitness, highlighted by the new Fitness+ service. If you'd like to learn more about Fitness+, check out our Apple Watch Series 6 and initial coverage.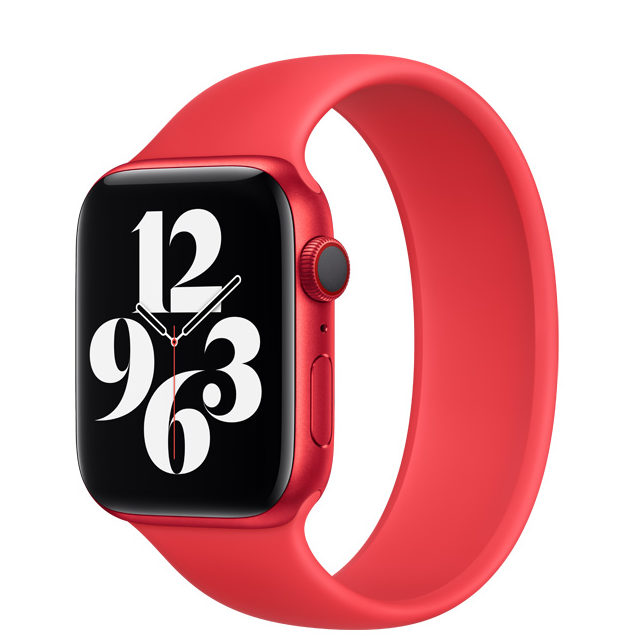 The Apple Watch Series 6 says goodbye to the Ceramic finish, adding bright gold stainless steel and graphite dark stainless steel. Aluminum space grey, silver, and gold will continue to be available. In addition, two new coloured finishes will join the line-up: blue and (PRODUCT)RED. Apple Watch Edition continues to be available in natural and space black in Titanium.
The Apple Watch Series 6 starts at $529 for the GPS model and $659 for the GPS+ Cellular model.
Apple Watch SE
SE is rapidly becoming the moniker for Apple products that take the best features of their existing line-up and put them into a more affordable package.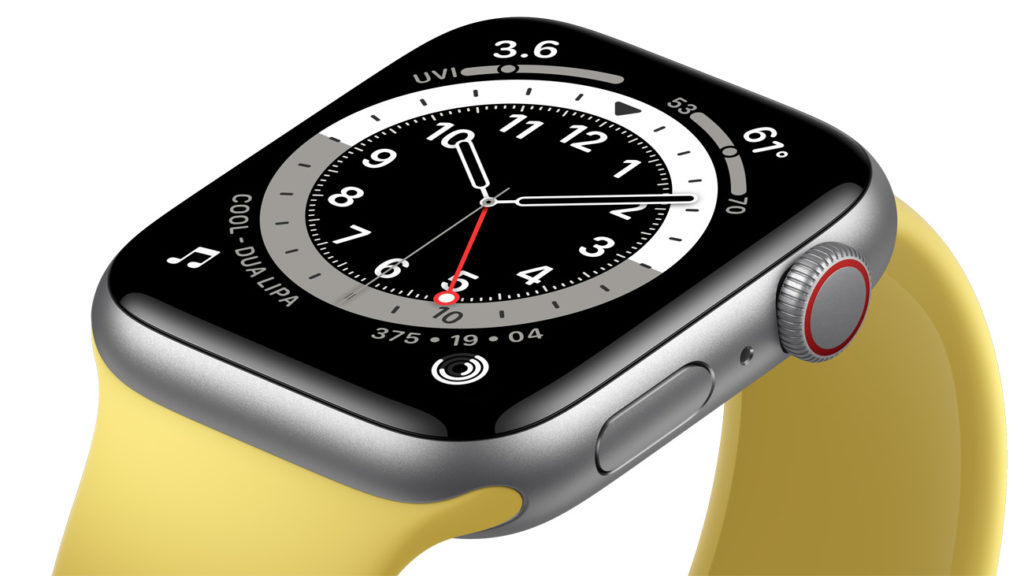 The Apple Watch SE is a cost-effective way to get users into the Apple Watch family. Along with the iPhone Series 3, it delivers the essential features without the bells and whistles. It supplants the Series 5 in the line-up, with a retina display (sadly not always-on) and the fast S5 dual-core processor. It starts at $369 Canadian.
Watch Bands and Faces
There are a lot of smart watches on the market but none have been able to make the same impact as Apple's seemingly everywhere Watch. The unique shape is recognizable at a distance, and the variety of bands makes it possible to personalize the wearable.
Launching on September 16th, a whole host of new faces is available for WatchOS 7. In addition, new developer features will allow users deeper customization of how they use the device.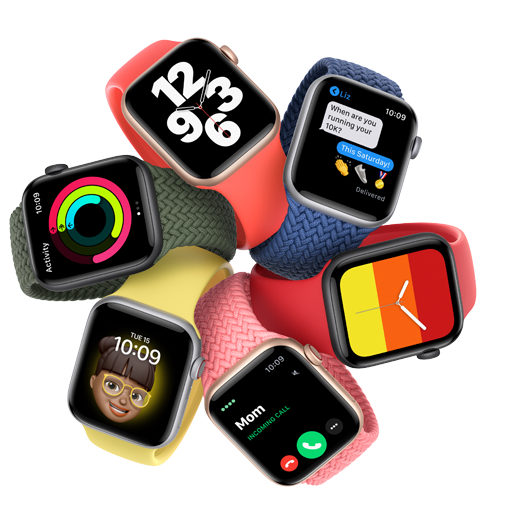 Two new bands stand out, with the Solo Loop and the Braided Solo Loop making their debut. With no clasps or buckles, these bands use stretchy silicone or silicone and yarn to slide on to your wrist like a bracelet. However, they're not cheap, with the silicone Solo Loop coming in at $59 CAD, and the Braided Solo Loop at $119.
Family Setup
For those with kids, seniors, or other family members who might benefit from an Apple Watch but don't need an iPhone, Apple announced Family Setup. Using this feature, you can set up multiple cellular-capable Apple Watch units on a single iPhone. This makes it possible to stay connected with features like Walkie Talkie and FaceTime Audio.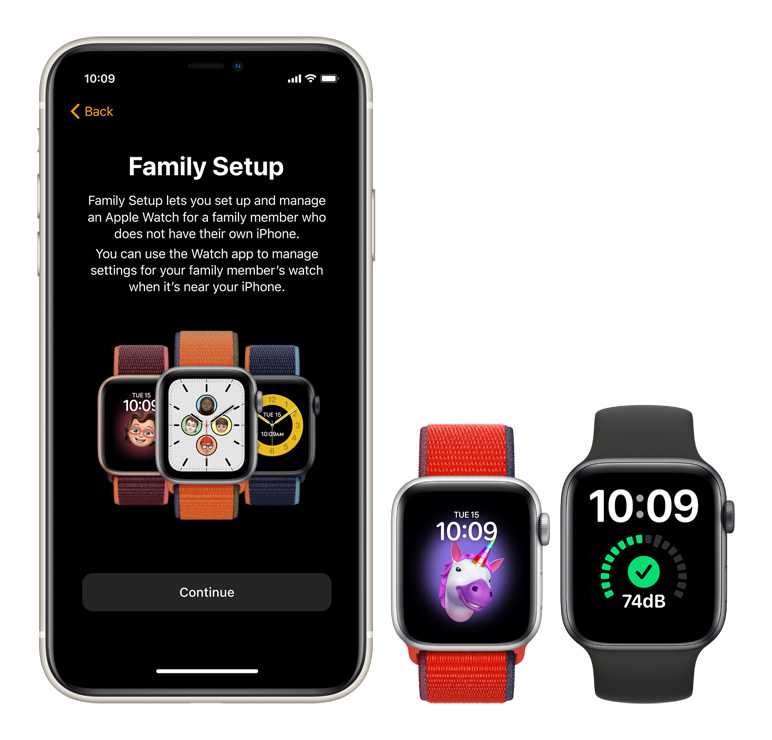 Features like Emergency SOS, Health Tracking, Fall Alerts, Siri, Alarms, and the App Store are all accessible on the Watch. The X-Large face is easy for older family members to read, and you can set a School Time for kids. This feature puts the Watch on Do Not Disturb with a unique face, so that they can focus on learning. Furthermore, it allows teachers to see at a glance that the Watch is in school mode.