Dell has just launched its latest XPS Desktop and it is a powerhouse. Here is a quick overview of the features.
A new 10th generation Intel® CoreTM processor-powered XPS desktop that executes projects with ease. This processor allows you to work freely on your new machine and never think twice about your PC's ability to keep up.
Graphics
The GeForce® RTX 2070 SUPERTM is powered by the award-winning NVIDIA TuringTM architecture. NVIDIA's card will be able to handle whatever it is you throw at it.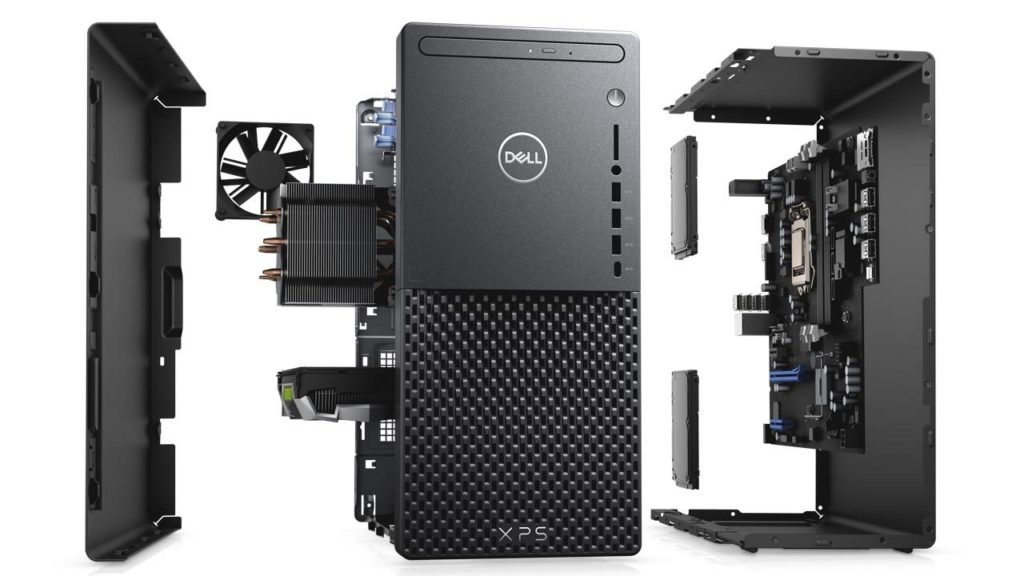 The XPS is slightly smaller than previous generations but is just a capable. With 4 HDD's and 3 Tool-less backplane slots, the new XPS can expand for as much capacity as needed. Expansion slots allow you to add things like sound cards, additional hard drives, PCIe SSDs and more:
Up to 500W power supply supporting graphics up to 10.5" long & 225W
Install up to 4 storage devices. (2x 3.5" HDD bays or 2 2.5" NB drives), 1x internal ODD
6x USB on the back: 2x USB 2.0, 4x USB 3.1 4x USB on front: 3x USB 3.1, 1 USB Type-C
Slots: 1 PCIe x16, 1 PCIe x1, 1 PCIe x4
Design
Dell has gone to a minimalist design that will fit in to any space it is needed. It is subtle enough to go in to your home and big enough to fit an office space perfectly. To help with the design aspect it is available in either Night Sky (Black) or Mineral White.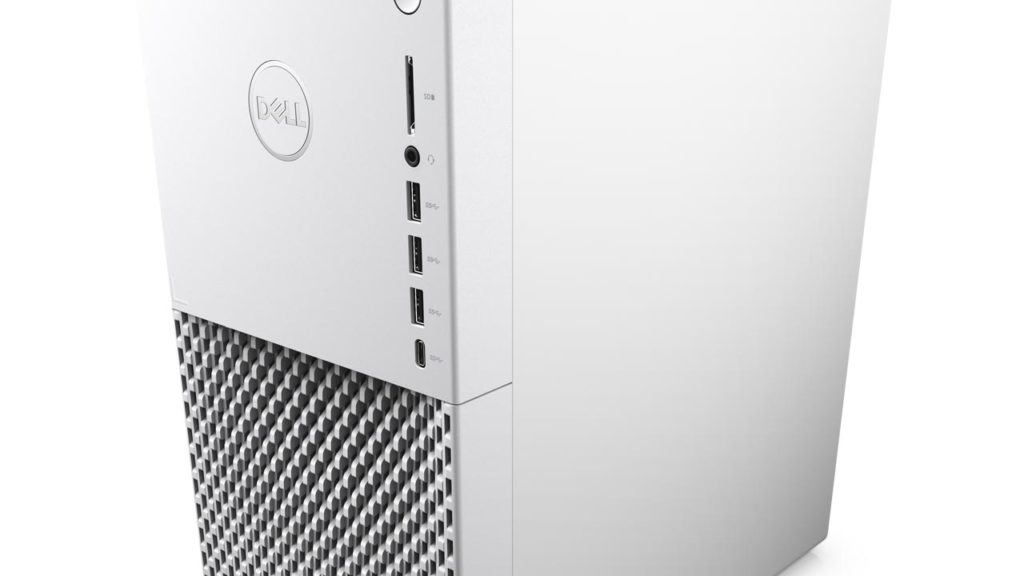 The new XPS was brought to life for those that want to create. XPS desktop has the ability to handle photography, graphical design, music production and so much more. The new Dell can be configured in a number of ways to suit the application you will have for it. The expansion makes all these realities and Dell is releasing their new line of XPS Monitors to accompany them.